ESPRESSO
The ESPRESSO study (Epidemiology Strengthened by histoPathology Reports in Sweden) constitutes a novel approach to examine the aetiology and prognosis of gastrointestinal (GI) disease where histopathology plays a crucial role.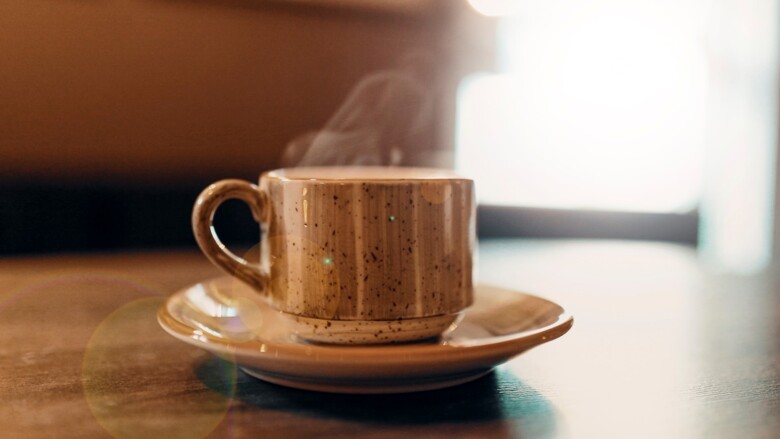 Photo: Pavel Koubek, Icon Photography
Between 2015-17, all pathology departments (n=28) in Sweden were contacted to obtain histopathology record data from the GI tract (pharynx to anus), liver, gallbladder and pancreas. For each individual, local histopathology IT personnel retrieved data on personal identity number, date of histopathology, topography (where the biopsy was taken), morphology (biopsy appearance), and where available free text. In total, histopathology record data were available in 2.1 million individuals between 1965 and 2017, but the number of data entries (since many individuals had been biopsied more than once) was 6.1 million. A subset of records also contain the free text from the histopathology report. Index individuals with histopathology data have since been matched with up to five controls from the general population, and all first-degree relatives and spouses have been identified. In total, the study population consists of 13.0 million individuals. In 2021-2023, we collected new histopathology data from Sweden's 28 pathology department. An updated version of ESPRESSO is expected in early 2024. We expect the new cohort to be 25% bigger than the current one (covering the years up until 2017).
Data from all study participants have been linked to Swedish National Healthcare Registers allowing research on such aspects as fetal and perinatal conditions and risk of future GI disease, but also risk of comorbidity, complications (including cancer) and death in GI disease. Furthermore, the ESPRESSO study enables researchers to identify diagnoses and disease phenotypes that are not currently indexed in national registers (including disease precursors), but also to increase sensitivity and specificity of already recorded diseases in the National Health Registers.
Combining topography and morphology codes allows researchers to identify specific diseases. ESPRESSO can also be used to identify unspecific findings in a particular location (for instance 893,117 unique individuals have a colorectal histopathology report; 179,110 have a liver histopathology report, and the database contains 492,413 unique individuals with a normal small intestinal mucosa).
If you wish to donate to our research, you are welcome to send your contribution by Swish to 123 202 32 08. Mark your donation with ESPRESSO. For larger donations (over 10,000 SEK) please contact KI Development Office.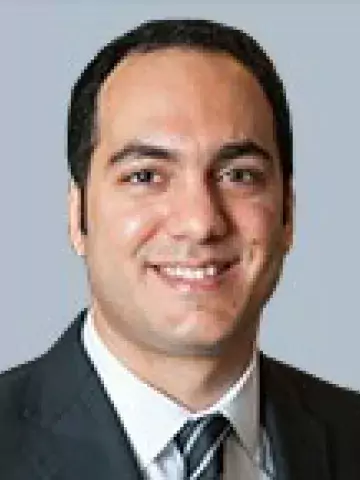 Hamed Khalili
Collaborator
Associate Professor at Harvard Medical School and Crohn's and Colitis Center, Massachusetts General Hospital
Research interest: As a gastroenterologist, I am dedicated to clinical and translational investigations of inflammatory bowel diseases. To date, my research has focused on understanding and defining environmental predictors, such as diet, reproductive, and lifestyle factors, and their interplay with common genetic risk loci and the gut microbial environment, on risk and progression of inflammatory bowel disorders.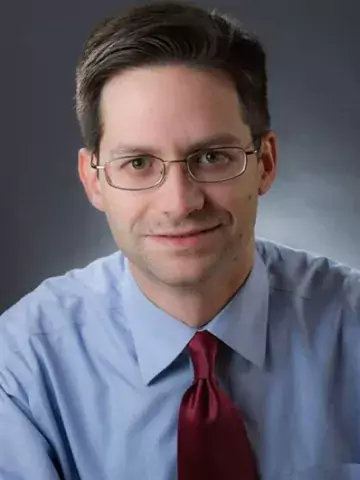 Benjamin Lebwohl
Collaborator
Departments of Medicine and Epidemiology, Celiac Disease Center, Columbia University
I am a gastroenterologist and clinical researcher with a primary focus on celiac disease and gluten-related disorders. I have investigated risk factors, long-term outcomes, and practice patterns in celiac disease. I am also investigating the changing mortality risk in this condition over time. My secondary focus is on colorectal cancer prevention, with an emphasis on colonoscopy quality.
Tracey Simon
Collaborator
Department of Epidemiology, Harvard T.H. Chan School of Public Health
I am examining the association between commonly-used medications (aspirin, statins) and clinical outcomes in patients with biopsy-proven nonalcoholic fatty liver disease.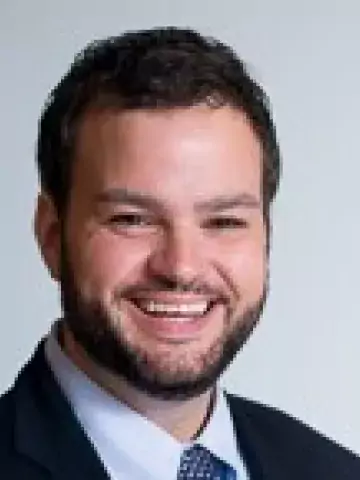 Kyle Staller
Collaborator
Department of Epidemiology, Harvard T.H. Chan School of Public Health
I am examining the relationship between irritable bowel syndrome (IBS) and outcomes more traditionally associated with non-functional GI disorders such as mortality.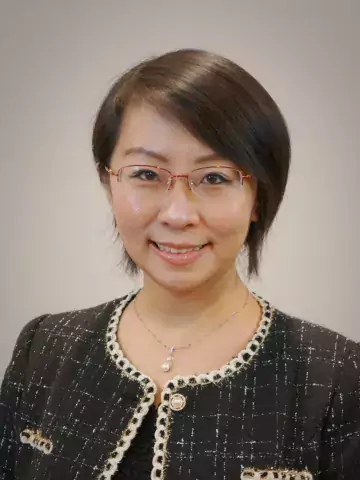 Yin Cao, ScD, MPH
Collaborator
Associate Professor of Surgery and Medicine, Washington University School of Medicine in St Louis
I am a molecular cancer epidemiologist. My lab incorporates high-throughput technologies (genomics, proteomics, microbiome, accelerometers) into large-scale collaborative epidemiologic and clinical studies to identify emerging risk factors and novel biomarkers for early-onset cancers. 
Publications
Target trial emulation of aspirin after diagnosis of colorectal polyps.
Emilsson L, Song M, Ludvigsson JF
Eur J Epidemiol 2023 Jun;():
Risk of Severe Infection in Patients With Biopsy-proven Nonalcoholic Fatty Liver Disease - A Population-based Cohort Study.
Ebrahimi F, Simon TG, Hagström H, Söderling J, Wester A, Roelstraete B, Ludvigsson JF
Clin Gastroenterol Hepatol 2023 May;():
Pregnancy and neonatal outcomes among women with early-onset colorectal cancer: a nationwide case-control study.
Cao Y, Zhao S, Bexelius TS, Söderling J, Shi M, Roelstraete B, Warner BB, Stephansson O, Ludvigsson JF
EClinicalMedicine 2023 May;59():101963
Pregnancy Outcomes in Women With Autoimmune Hepatitis - A Nationwide Population-based Cohort Study With Histopathology.
Sharma R, Simon TG, Stephansson O, Verna EC, Emond J, Söderling J, Roelstraete B, Hagström H, Ludvigsson JF
Clin Gastroenterol Hepatol 2023 Jan;21(1):103-114.e10
A nationwide cohort study of the incidence of inflammatory bowel disease in Sweden from 1990 to 2014.
Forss A, Clements M, Bergman D, Roelstraete B, Kaplan GG, Myrelid P, Halfvarson J, Olén O, Ludvigsson JF
Aliment Pharmacol Ther 2022 Mar;55(6):691-699
Work Loss in Patients With Celiac Disease: A Population-based Longitudinal Study.
Bozorg SR, Söderling J, Everhov ÅH, Lebwohl B, Green PHR, Neovius M, Ludvigsson JF, Mårild K
Clin Gastroenterol Hepatol 2021 Sep;():
Maternal obesity increases the risk and severity of NAFLD in offspring.
Hagström H, Simon TG, Roelstraete B, Stephansson O, Söderling J, Ludvigsson JF
J Hepatol 2021 11;75(5):1042-1048
Non-alcoholic fatty liver disease in children and young adults is associated with increased long-term mortality.
Simon TG, Roelstraete B, Hartjes K, Shah U, Khalili H, Arnell H, Ludvigsson JF
J Hepatol 2021 11;75(5):1034-1041
Gastrointestinal Infection and Risk of Microscopic Colitis: A Nationwide Case-Control Study in Sweden.
Khalili H, Axelrad JE, Roelstraete B, Olén O, D'Amato M, Ludvigsson JF
Gastroenterology 2021 04;160(5):1599-1607.e5
Risk of colorectal cancer in first degree relatives of patients with colorectal polyps: nationwide case-control study in Sweden.
Song M, Emilsson L, Roelstraete B, Ludvigsson JF
BMJ 2021 05;373():n877
Two waves of coeliac disease incidence in Sweden: a nationwide population-based cohort study from 1990 to 2015.
Bergman D, King J, Lebwohl B, Clements MS, Roelstraete B, Kaplan GG, Green PH, Murray JA, Ludvigsson JF
Gut 2021 07;():
Cohort profile: ESPRESSO (Epidemiology Strengthened by histoPathology Reports in Sweden).
Ludvigsson JF, Lashkariani M
Clin Epidemiol 2019 ;11():101-114
Please go to "documents" for the pdf version of the publication.