Kalle Malmberg group - Natural Killer Cell Biology and Cell Therapy
The group studies the molecular and cellular basis for NK cell differentiation and repertoire formation in health and disease.
Keywords
NK cells, killer cell immunoglobulin-like receptors, KIR, allogeneic hematopoietic stem cell transplantation, immunotherapy, cell therapy.
Summary of research
The Malmberg lab focuses on understanding the cellular and molecular mechanisms underlying the formation and diversification of human NK cell repertories. A central aspect of these studies is to examine the dynamic shaping of NK cell function by killer cell immunoglobulin-like receptors (KIR). We are using a wide range of single cell technologies and imaging tools to study the genetic regulatory circuits involved in shaping the interior of the NK cell with a primary focus on lysosomal signaling. 
In more translational efforts, we seek to develop an off-the-shelf NK cell therapy platform and implement new insights into NK cell biology in clinical trials for patients with advanced cancer.  We are also seeking to implement new insights into the adaptive-like behavior of NK cells in the next generation of NK cell-based immunotherapy for patients with refractory or relapsing malignancies.
The research group is based at the Oslo University Hospital and Karolinska Institutet and is active within the NextGenNK competence center.
Immunotherapy
In a film produced by Cancerfonden, Professor Kalle Malmberg talks about the group's research and explains how it is possible to teach the immune system to take on cancer cells (in Swedish).
Professor, Principal Investigator
H7 Department of Medicine, Huddinge
Karl-Johan Malmberg is a specialist in Hematology and currently holds a position as Professor of Immunology at the University of Oslo, Norway. He is a Visiting Professor in Cell-Based Cancer Immunotherapy at Karolinska Institutet.
Karl-Johan Malmberg is Co-Director of the Department of Cancer immunology, Institute for cancer Research, Oslo University Hospital (OUH).
Since 2019 he leads StratCell, a strategic research program at the OUH. Karl-Johan is also the Co-Director of the competence center in NK cell therapy (funded by Vinnova), which is located at the Department of Medicine, Huddinge.
He received his M.D (2000) and PhD (2003) from Karolinska Institutet.
Karolinska Institutet team
Professor, Principal Investigator
H7 Department of Medicine, Huddinge
H7 Department of Medicine, Huddinge
Ebba completed her PhD at Stockholm University in 2013 on the neonatal innate immune system and herpesviruses. After a post-doc in the Malmberg group, she is now a project manager and researcher.
Her focus is on clinical development of NK cell therapies, in collaboration with the Karolinska University hospital, GMP facilities, international and industry collaborators.
When not at work, Ebba enjoys going to museums, concerts and socializing.
H7 Department of Medicine, Huddinge
Pilar Lanuza Morte is postdoc in the Kalle Malmberg group. Her work focuses on NK cell tuning to develop new strategies for NK cell-based immunotherapy.
Pilar completed her PhD at the University of Zaragoza in 2020. During her PhD, she aimed at improving NK cell immunotherapy against solid tumours with drug resistance mutations.
When not at work, Pilar enjoys nature activities, music and reading.
Aline Pfefferle completed her PhD at the Karolinska Institutet in 2019. During her PhD, she studied the dynamics of NK cell homeostasis and its implications for cell-based cancer immunotherapy.
After a joined postdoc/senior scientist position in Nick Huntington's group/oNKo-innate in Melbourne, Australia, she is now continuing her work in the group, focusing on NK cell tuning in the tumor microenvironment.
When not at work, Aline enjoys exploring the outdoors, cycling, climbing, gardening and reading.
Alvaro Haroun-Izquierdo's work in the Kalle Malmberg group focuses on understanding basic principles governing NK cell cytotoxicity. The specific goal of his research is applying this knowledge to NK-cell immunotherapy approaches.
Alvaro obtained his Masters degree in Genetics from the University of Glasgow, UK in 2016.
In his free-time he enjoys cooking, reading and downhill skiing.
Andreas Björklund is specialist in Hematology and Internal medicine, working at the Unit for cell therapy and allogeneic stem cell transplantation (CAST) at the Karolinska University hospital.
During his PhD he focused on NK cell maturation and education after allogeneic stem cell transplantation and the impact on relapse risk, infections and GVHD. He was the clinical PI of the Kalle Malmberg group's first NK cell therapy trial. Andreas is now preparing the coming study using adaptive NK cells against chemorefractory AML and MDS.
Andreas is also interested in understanding the regulatory immune environment and the tumor immune niche in relation to different adoptive cell therapies.
H9 Department of Clinical Science, Intervention and Technology
Marie Schaffer is Co-director for the HLA lab at the Clinical Immunology dept. Karolinska University Hospital. Since many years Marie is working at the Clinical Immunology department, where she has the technical responsibility for all HLA-typings related to transplantation.
Marie completed her PhD at Karolinska Institutet in 2006. The subject was on HLA and KIR polymorphism in hematopoietic stem cell transplantation.
When not at work, Marie enjoys several cultural activities such as singing in choir, reading, watching films and exhibitions.
OUS team
Project Manager
Lab managers
Hanne Julie Hoel
Merete Thune Wiiger
Senior engineer
Postdoctoral fellows
Edina Szabo
Lamberto Torralba-Raga
Karen Martin
Immune informatics and computational biology
Ph.D. Candidates
Marianna Vincenti
Thorstein Boxaspen
Master students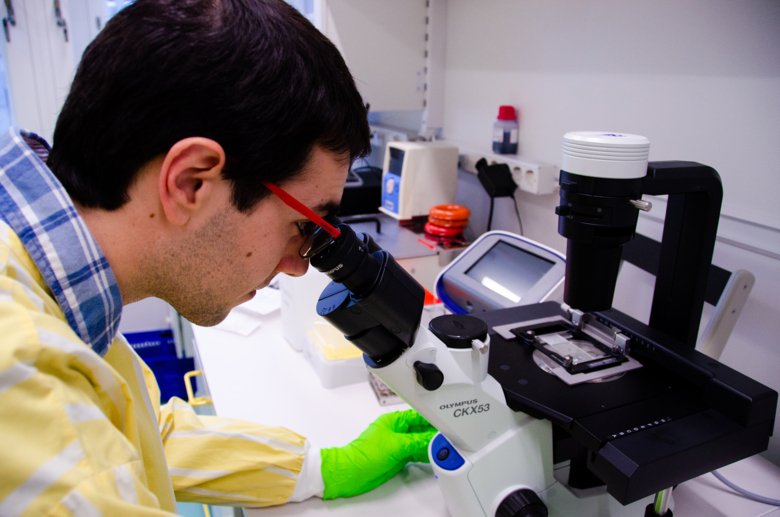 Open positions
We always want to get in touch with highly motivated students and potential postdocs. If you are interested in doing research within our group, please contact the Group leader
Previous lab members
Sandra Anderson
Bettina Baumann
Axel Berg-Larsen
Vivien Beziat
Mattias Carlsten
Kishan Kumar Chudasama
Monika Enqvist
Cyril Fauriat
Jodie Peter Goodridge
Benedikt Jakobs
Lisa Liu
Vincent Oei Yi Sheng
Astrid Tschan Plessl
Veronika Kremer
Aline Pfefferle
Shuo-Li
Oisin Huhn
Petra Balbi
Minoru Kanaya
Mizuha Kosugi-Kanaya
Artur Cieslar-Pobuda
Rakesh Kumar
Dennis Clement
Eivind Heggernes Ask
Daniel Alfredo Palacios Orellana
Michelle Lu Sætersmoen
Camille Philippon
Pouria Momayyezi
Quirin Hammer
Financial support A-Z
ALF
Barncancerfonden
Cancerfonden
EU Horizon 2020
Fate Therapeutics
KAW
Merck
SSF
Vetenskapsrådet
Vinnova