Kirsty Spalding's Group
Our lab is primarily interested in investigating the origin and turnover of adipocytes, their progenitor cells and lipid stores in lean and obese individuals.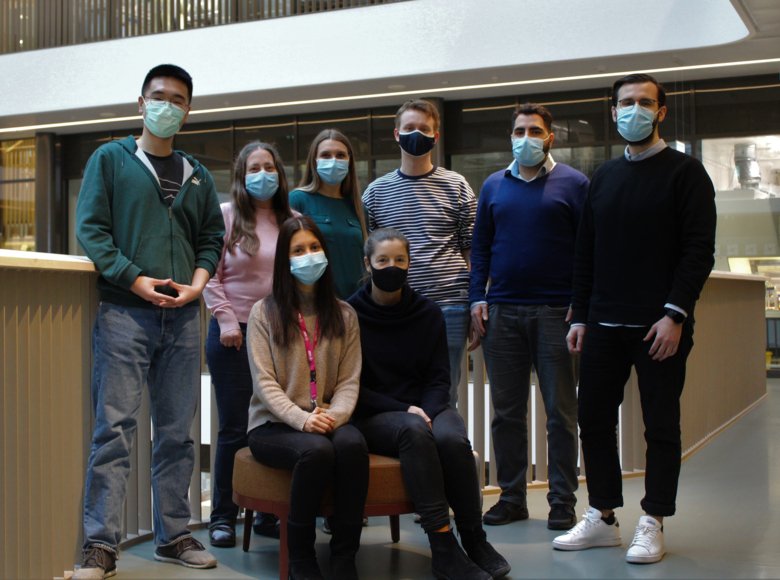 Shuai Lang, Lena Appelsved, Beata Vekeriotaitė, Niels Krämer, Aresht Fathalla, Benjamin Dedic, Andrea Mosqueda Solis, Kirsty Spalding. Department of Cell and Molecular Biology.
Obesity is increasing in an epidemic manner in most countries and constitutes a public health problem by enhancing the risk for diseases such as diabetes, fatty liver disease and atherosclerosis. Together these diseases form a cluster referred to as the metabolic syndrome.
An important factor behind obesity complications is the fat cell (adipocyte). Adipocytes release large amounts of free fatty acids which regulate insulin action and the metabolism of glucose and lipids in skeletal muscle and liver. They also secrete hormones, inflammatory proteins and other substances with peripheral effects on blood vessels, appetite, energy homeostasis, blood pressure and glucose as well as lipid metabolism. Thus, disturbances in the normal functioning of fat cells have significant consequences on the health of an individual. Despite the importance of the fat mass very little is known about the maintenance of fat cells in humans, how different fat depots are regulated and how, or if, this is altered in obesity.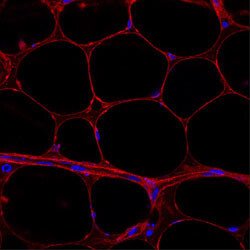 Adipose tissue
Lipid turnover and cell age are studied using radiocarbon dating. By studying cell turnover in a variety of different adipose depots (such as various subcutaneous adipose depots as well as visceral depots) we aim to better understand the regulation of the fat mass in humans. Understanding the dynamics of adipocyte turnover may shed new light on potential treatments for obesity.
Ny studie visar varför vi går upp i vikt när vi blir äldre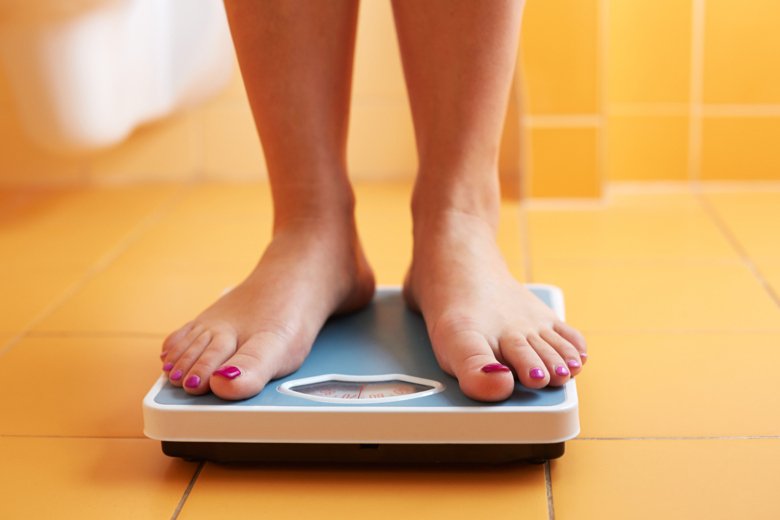 Ny studie visar varför vi går upp i vikt när vi blir äldre
– Fetma och fetma-relaterade sjukdomar har blivit ett globalt problem. Därför har det aldrig varit mer relevant än nu att förstå hur lipider fungerar och vad som reglerar storleken på fettmassan hos människor, säger Kirsty Spalding.
Bored at work? Fat chance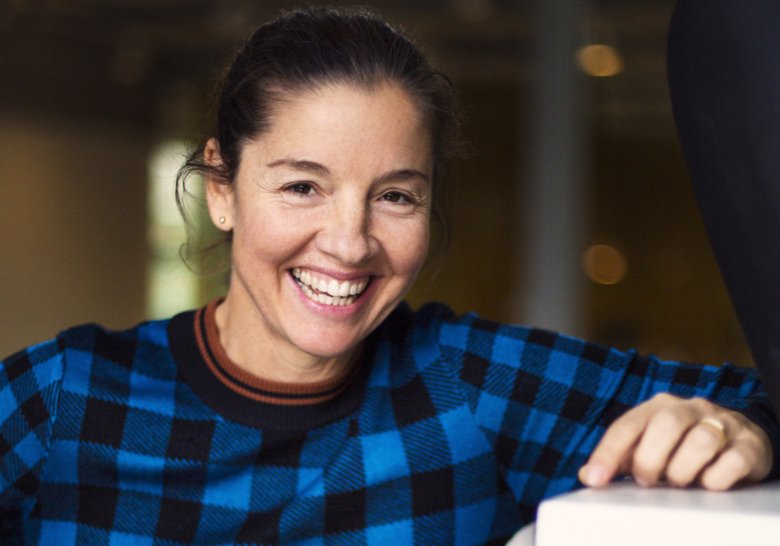 Bored at work? Fat chance
Who cares about the fate of an annoying fat cell? Kirsty Spalding has taken on the task with a great deal of energy and a genuine thirst for knowledge.
Interview with Kirsty Spalding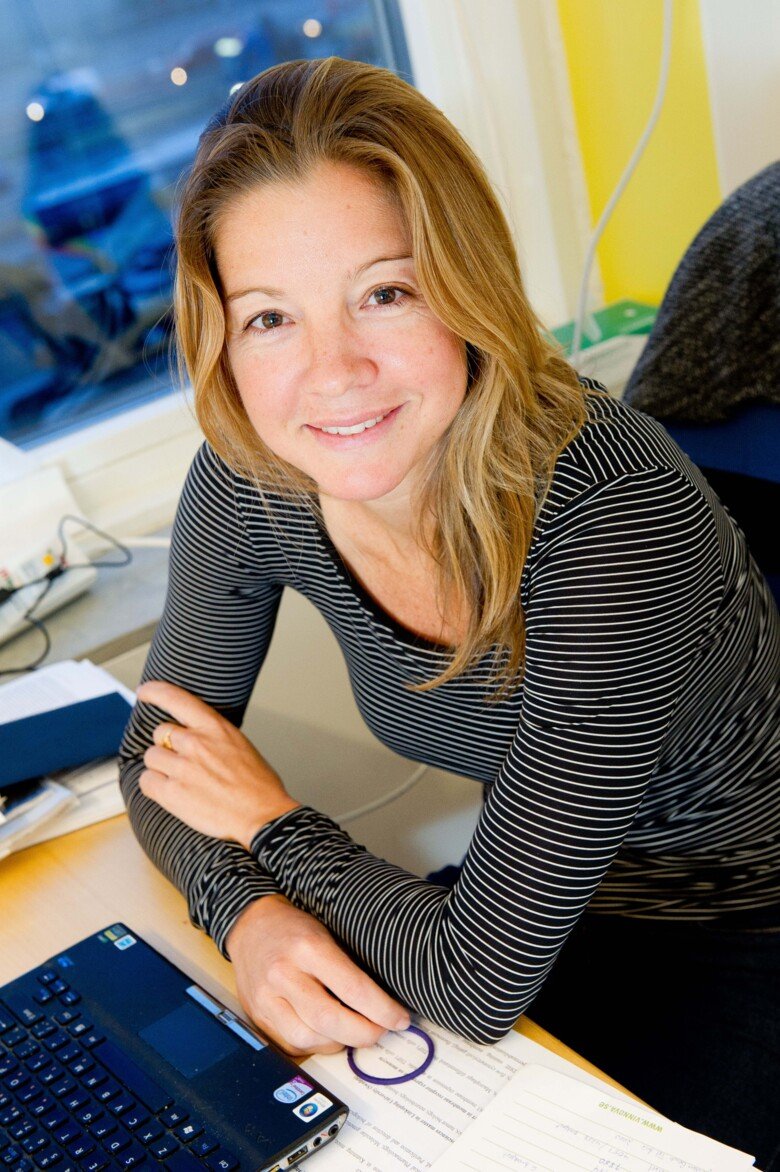 Interview with Kirsty Spalding
Kirsty studies how fat tissue contribute to diseases such as metabolic diseases (Kirsty studerar hur fettväven bidrar till olika sjukdomar inkluderande metabola sjukdomar). Intervjun görs på engelska av Kerstin Brismar.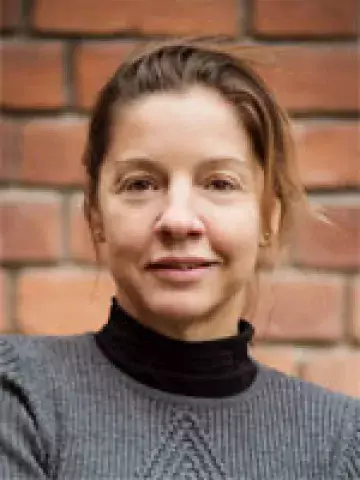 Kirsty Spalding
Senior researcher
Originally from Australia, I completed my PhD in the field of neuroscience at the University of Western Australia. This was followed by postdoctoral studies at the Karolinska Institute, Sweden, where I switched from studying neuronal cell death to neuronal birth. During the later stages of my postdoctoral period I started a side project looking at fat cell turnover in human adipose tissue. This project developed in to several more projects and now the major interest of my research group is the turnover and maintenance of human adipose tissue, in health and pathology.
Location: Biomedicum A0763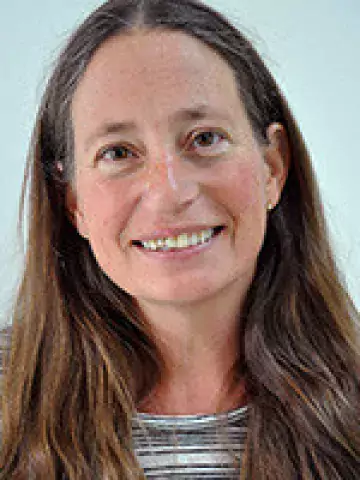 Lena Appelsved
Laboratory engineer
I have a Bachelor of Molecular Biology and Biotechnology at KI. I have been working in the Spalding group as a lab manager since 2012. Between 1993 and 2012 I was working as a research scientist at AstraZeneca R&D, CNS and Pain. I have 3 years experience at a Clinical Immunology lab at Huddinge hospital as a laboratory technician. I have many administrative tasks in the group, but also contribute to various scientific project.
Location: Biomedicum A0759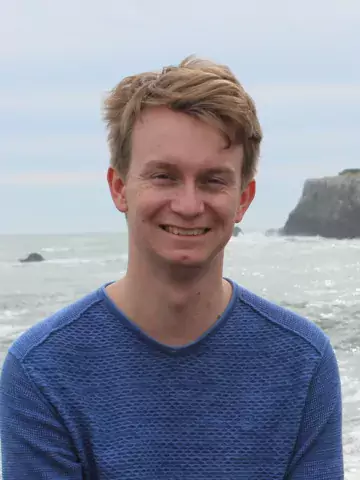 After completing a master's degree in medical epigenomics at the Radboud University, I am currently working as a doctoral student in Kirsty's group. Here I study the browning potential of mature white adipocytes using fluorescence microscopy, qPCR and other techniques from molecular biology. 
Location: Biomedicum A0759
Leo Westerberg
Research assistant
I have a master's degree in molecular biology from Stockholm university and am currently working as a research assistant in Kirsty Spalding's group. I previously did my thesis project here wherein I tried to understand why adipocytes in the omental depot have lower levels of senescence than adipocytes in the subcutaneous depot, within the same individual. Now I work as a research assistant, assisting in different projects.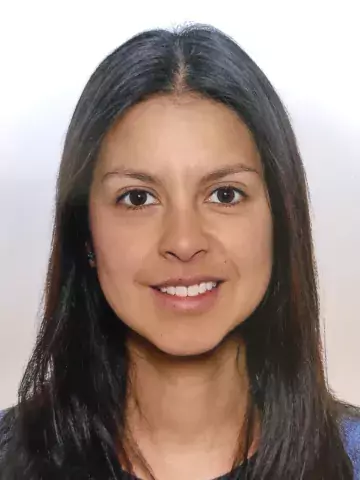 Andrea Mosqueda Solis
Postdoc
I complete my PhD in Nutrigenomics and Personalized Nutrition. The aim of my postdoctoral fellowship is to understand whether adipose tissue consist of subsets of adipocytes with different functions, potentially coming from different origins, the project investigates the heterogeneity of human adipocytes.
Location: Biomedicum A0759
Previous members in the group

| Previous members in the group | |
| --- | --- |
| Maria Azorin Ortũno | Viviana Kozina |
| Debajit Bhowmick | Parvin Kumar |
| Carolina Hagberg | Maria Kutschke |
| Mervi Hyvönen | Pauline Ocaya |
| Manizheh Izadi | Beatriz Rosón Burgo |
| Banafsheh Kadkhodaei | Firoozeh Salehzadeh |
| Azadeh Khosravi | Olga Shilkova |
| Anitta Kinga Sárvári | Eleni Terezaki |
| Endre Kiss | Christina Jones |
| Qian Li | Keng-Yeh Fu |
| Helen Silva Cascales | Arthe Raajendiran |
| Paloma Ruiz de Castroviejo Teba | |