Björn Reinius group
The Reinius laboratory's research is focused on revealing principal features of gene regulation, and in particular the regulation of active and inactive chromatin states. A main topic in the lab is X-chromosome inactivation.
Research focus: X-chromosome inactivation
Our research is focused on revealing principal features of gene regulation, and in particular the regulation of active and inactive chromatin states. A main topic in the lab is X-chromosome inactivation.
Female cells contain two X chromosomes while male cells contain only one, and to balance the X-gene dose in female cells one X copy is kept transcriptionally silenced by the process of X-chromosome inactivation. This is achieved by remarkable remodeling of the inactive X chromosome, which drastically changes its chromatin structure, methylation patterns, and three-dimensional conformation – ultimately suppressing the expression of most of its genes.
By characterizing the epigenetic framework of X-chromosome inactivation, we reveal important properties of gene regulation. During the last years Reinius and colleagues pioneered the use of single-cell RNA-seq in the study of X-inactivation (Science 2014, Cell 2016, Nature Genetics 2016 among other publications).
Currently the Reinius lab is working to determine the X-inactive landscape across a wide range of in vivo tissues and cell types. This is accomplished by a comprehensive synthesis of newly developed concepts and techniques, including single-cell RNA-sequencing, chromatin accessibility and modification assays, mouse genetics and transgenics, and recently advanced computational methods for the analysis of allele-specific gene expression.
Knowledge gained form this research is of broad biological significance, and may reveal gene-regulatory features underlying variable expressivity and incomplete penetrance of X-linked traits and genetic disorders.
Advancing RNA/DNA sequencing technology: High-throughput sequencing is key in our work, and is increasingly utilized in Medicine. We are working to invent and improve methods for RNA and DNA sequencing – tailoring the protocols to maximize the information yield in the context of specific experiments.
Selected publications
* Co-first author, # Corresponding author
X-chromosome upregulation is driven by increased burst frequency.
Larsson AJM, Coucoravas C, Sandberg R, Reinius B#
Nat. Struct. Mol. Biol. 2019 Oct;26(10):963-969
Analysis of allelic expression patterns in clonal somatic cells by single-cell RNA-seq.
Reinius B*, Mold JE*, Ramsköld D, Deng Q, Johnsson P, Michaëlsson J, Frisén J, Sandberg R#.
Nat Genet. 2016 Nov;48(11):1430-1435. doi: 10.1038/ng.3678. Epub 2016 Sep 26.
Single-Cell RNA-Seq Reveals Lineage and X Chromosome Dynamics in Human Preimplantation Embryos.
Petropoulos S*, Edsgärd D*, Reinius B*, Deng Q, Panula SP, Codeluppi S, Plaza Reyes A, Linnarsson S, Sandberg R#, Lanner F#.
Cell. 2016 May 5;165(4):1012-26. doi: 10.1016/j.cell.2016.03.023. Epub 2016 Apr 7.
Random monoallelic expression of autosomal genes: stochastic transcription and allele-level regulation.
Reinius B, Sandberg R#.
Nat Rev Genet. 2015 Nov;16(11):653-64. doi: 10.1038/nrg3888. Epub 2015 Oct 7. Review.
Single-cell RNA-seq reveals dynamic, random monoallelic gene expression in mammalian cells.
Deng Q*, Ramsköld D*, Reinius B, Sandberg R#.
Science. 2014 Jan 10;343(6167):193-6. doi: 10.1126/science.1245316.
Female-biased expression of long non-coding RNAs in domains that escape X-inactivation in mouse.
Reinius B#, Shi C, Hengshuo L, Sandhu KS, Radomska KJ, Rosen GD, Lu L, Kullander K, Williams RW, Jazin E.
BMC Genomics. 2010 Nov 3;11:614. doi: 10.1186/1471-2164-11-614.
Group members
Do you want to be part of our research group?
Highly motivated students and postdoc are always welcome! If you want to apply for a grant together, or if you already carry your own grant and wish to come to the lab please contact us at bjorn.reinius@ki.se.
Research environment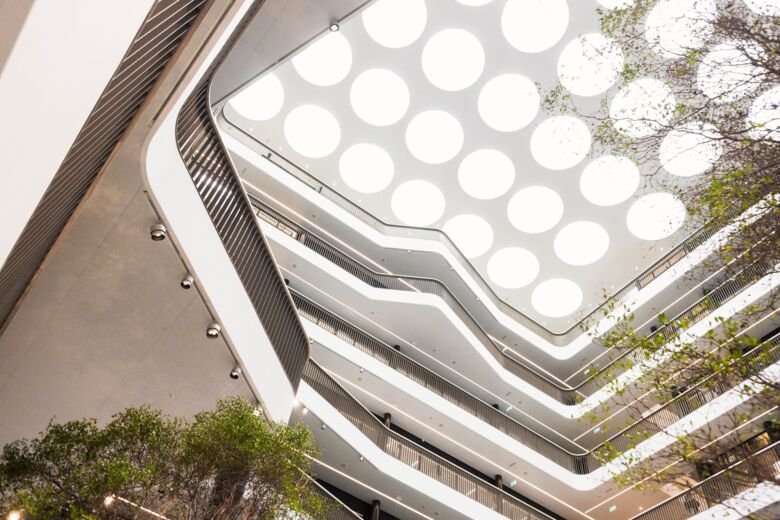 Photo: Martin Stenmark
The Reinius laboratory is part of the Division of Biomaterials at Karolinska Institutet's Department for Medical Biochemistry and Biophysics. It's physically located in the Biomedicum building, a modern, purpose-built facility for experimental medical research. It hosts research groups with diverse backgrounds, forming a unique cluster with expertise in cellular and molecular biology, high-content RNA/DNA sequencing, epigenetics, bioinformatics, high-resolution imaging and novel DNA-based detection and imaging techniques, and many other subjects.
News
July 4, 2018. The lab is investing in a tailored computer cluster for in-house processing of sequencing data. Exciting times!
July 2, 2018. The lab is stacking up on high-end laboratory equipment.
June 25, 2018. The lab welcomes postdoctoral fellow Christos Coucoravas!
Funding
Ragnar Söderberg Fellowship in Medicine
The Swedish Research Council Starting Grant
Åke Wiberg's Foundation
KI Faculty Funded Career Position (Foass)
Contact
Visiting address
Solnavägen 9
Quarter 9b, floor 9
17165 Solna
Delivery address
Tomtebodavägen 16, 9b
171 77 Stockholm, Sweden
Postal address
Karolinska Institutet
Björn Reinius
17177 Stockholm