About us - Developmental and Translational Neurobiology
Our research program seeks to characterize how the prenatal environment impacts human brain development, potentially shaping mental health outcomes.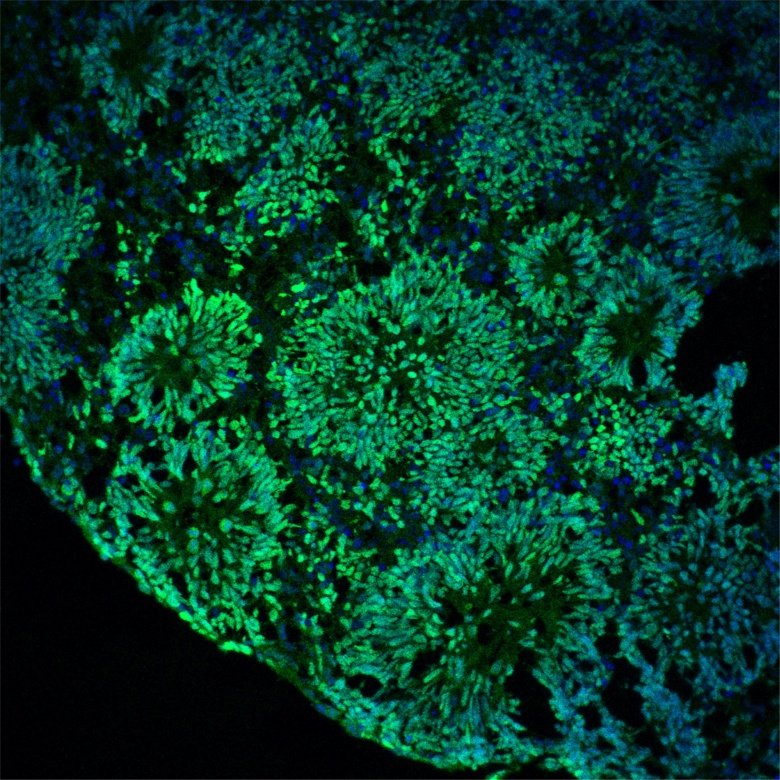 Cerebral organoids displaying three-dimensional ventricle organization. Photo: Anthi C. Krontira
Our research
Mental illnesses, including anxiety and depression, represent a major burden on both individuals and public health systems. This prevalence has been increasing disproportionately in women of reproductive age given increasing stressorsfrom our modern society. Exposure to stress during early life, including the prenatal period via the mother's mental state, is among the most common risk predictors of child mental illness later in life. Many behavioral dysfunctions and long-term vulnerabilities in children are associated with maternal prenatal exposures like stress hormones or pharmacologicaltreatment for associated mental illnesses. Unfortunately, we have very little knowledge of the molecular and cellular mechanisms that mediate the transmission of these environmental agents from mother to baby and how these lead to negative mental health outcomes in the next generation.
Our research program seeks to characterize how the prenatal environment impacts human brain development, ultimatelyshaping mental health outcomes. We study human-specific exposures in complex model systems of the developing human brain (cerebral organoids), and investigate mechanisms of cell- and tissue-specific responses using state-of-art molecular and cellular biology technologies.  With this work we hope to improve understanding of prenatal exposures and inform treatment decisions for stress-related disorders among pregnant women with evidence about the likely outcomes in their developing children. This is especially important during the unique prenatal period when vulnerability is high and the impact deals with two lives.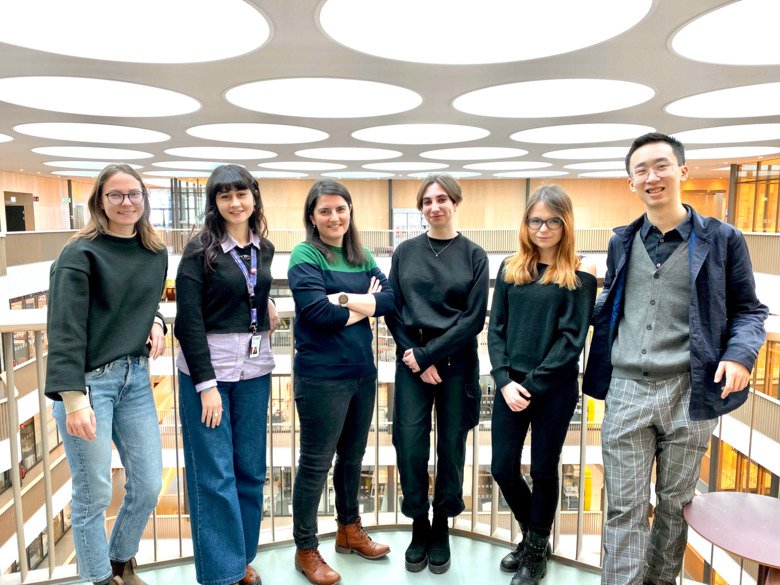 Group members from left to right: Gina Rinaldo, Safak Demirel, Cristiana Cruceanu, Pia Giraudet, Gosia Grochowicz, Wentao Zhu Photo: Foto: Fatemeh Sadat Zolfaghari
Group members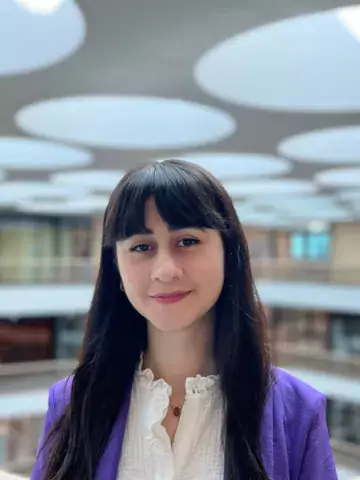 Ilknur Safak Demirel
Research Assistant
About me: My name is Şafak, and I am a research assistant currently working with brain organoid and handling organizational tasks for our group. I hold a Master's degree in Biomedicine from KI, and a Bachelor's degree in Molecular Biology and Genetics with a minor in Psychology from Bilkent University in Turkey. When I'm not working, I love spending time in nature, especially going berry and mushroom picking or hiking, as well as making acrylic paintings and handmade jewelry.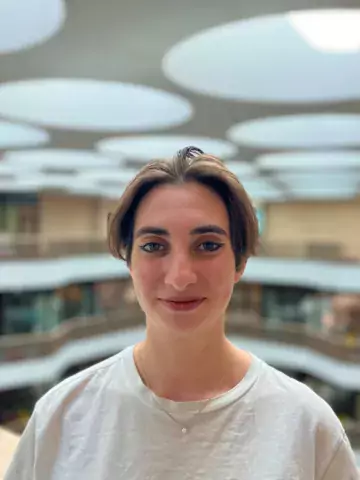 About me: I am in my first year of a Masters degree at the ENS de Lyon in France. My project in the Cruceanu lab focuses on the epigenetic changes occurring throughout brain development at the loci of the glucocorticoid receptor and its response elements, using single cell ATAC sequencing. Whenever I'm not in a lab, I usually like to pursue artistic activities.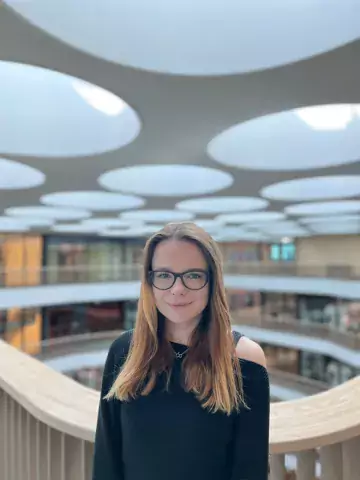 Malgorzata Grochowicz
MSc student
I am Gosia and I am doing Master degree in Neuroscience at Jagiellonian University in Kraków, Poland. In the Cruceanu lab I perform microscopy image analysis of brain organoids to observe changes in brain architecture under stress conditions. I am a big foodie and travel lover, so I like getting to know different cultures by their cuisines.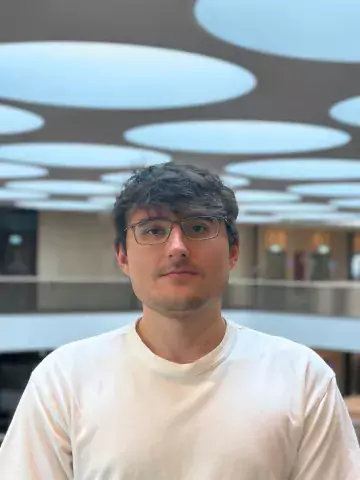 Tim Schäfer
Affiliated to research
"I am currently completing a Master's degree in Translational Physiology and Pharmacology here at the Karolinska Institutet. In the Cruceanu Lab, I am performing microscopy image analysis to study the development of brain organoids. Additionally, I am also learning cerebral organoid-specific cell culture techniques. During my free time, I enjoy running, cycling, and exploring the beautiful city of Stockholm."
Work with us!
We are looking for motivated and creative individuals who are curious about human neurodevelopment, environmental exposure and psychiatric risk. Experience in microscopy, in vitro cell culture systems, single-cell and bulk transcriptomics and epigenomics, and bioinformatics is highly applicable. For more information about ongoing projects please see our research.
If you are interested in our research and would like to join the lab at the MSc, PhD or postdoc level, please send an email to: cristiana.cruceanu@ki.se.
Collaborations
We currently collaborate with research groups in Australia, Canada, Finland, Germany, Iceland, Sweden and the United States. We are always open to establishing new collaborations. Please reach out at: cristiana.cruceanu@ki.se.