Simon Ekman's Group
Precision Cancer Medicine in Lung Cancer - Preclinical, Translational & Clinical Research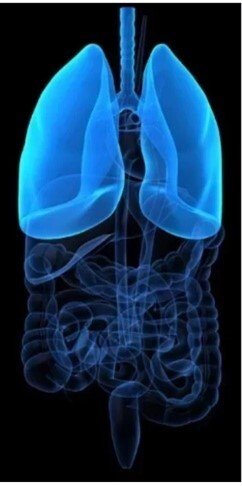 Source: Ekman S, Cselényi Z, Varrone A, et al. A PET and MRI study exploring osimertinib brain exposure and efficacy in EGFRm NSCLC CNS metastases. Presented at: 2020 World Lung Conference on Lung Cancer Singapore; January 28-31, 2021; Virtual. Poster P76.72.
Group leader: Simon Ekman, MD/PhD, Associate Professor
Team leaders: Rolf Lewensohn MD/PhD, Professor, Kristina Viktorsson PhD, Karin Lindberg MD/PhD, Per Hydbring PhD, Luigi De Petris MD/PhD, Simon Ekman MD/PhD, Associate Professor
Teams:
Research focus
Lung cancer is the leading cause of cancer-related mortality. Possibilities to increase survival of lung cancer patients have rapidly emerged with precision cancer medicine treatments e.g. tyrosine kinase inhibitors (TKIs) towards Epidermal Growth Factor Receptor (EGFR), Anaplastic Lymphoma Kinase (ALK) and other oncogenic drivers as well as immune checkpoint inhibitors (ICIs) blocking the PD-1/PD-L1 axis. 
However, treatment resistance is a major clinical issue leading to shortened survival of patients. In our translational research we investigate mechanisms of resistance to therapy as well as treatment toxicity on preclinical, translational and clinical levels in lung cancer in relation to treatment with TKIs, ICIs and Stereotactic Body Radiotherapy (SBRT).
In our preclinical and translational projects we focus on EGFR/ALK TKI/Immunotherapy/Radiotherapy resistance to discover novel targets for therapeutic intervention. We work on Ephrin/Eph ligand and DNA repair signaling cascades and on coding and non-coding RNAs including miRNA-driven mechanisms.
In the translational parts we search for prognostic and treatment predictive biomarkers in tumors and liquid biopsies (plasma, cerebrospinal fluid, pleural effusion fluid) with focus on tumor imaging with PET-labeled TKIs, fine needle aspiration of tumors and on tumor-derived exosomes, in part within a multidisciplinary project with KTH and Uppsala University (https://news.ki.se/millions-to-onkpat-researchers-from-the-erling-persson-family-foundation:
https://familjenerlingperssonsstiftelse.se/artikel/nyskapande-nanoteknologi-for-battre-cancerdiagnostik/).
In addition, we have uncovered miRNA candidates that confer resistance to targeted therapies in non-small cell lung cancer (NSCLC), including the TKI osimertinib, targeting EGFR, and TKIs against ALK.
(https://sjobergstiftelsen.se/home/Anslag/bidrag-2018.html)
In the clinical parts we run programs at Theme Cancer: Stereotactic Body Radiotherapy treatment and toxicity, non-small cell and small cell lung cancer patient responses and outcome as well as and on brain metastasis. 
We run clinical trials in these areas as principal investigators or in collaborative efforts within Sweden and the Nordics. We are responsible for the Nordic SBRT study group, the Sjöberg Node at Karolinska within the Partnership for Precision Medicine in Cancer (PPMC) and are active in the Personalized Cancer Medicine (PCM) Program at KI, including Cancer Core Europe Basket of Basket trials.
You can find more detailed description of our research by clicking on the different teams and their research.  You are also welcome to contact our group leader: simon.ekman@ki.se.
Preclinical/translational projects
Analyses of Ephrin/Eph ligand and DNA repair signaling cascades in context of EGFR TKIs and Radiotherapy in lung cancer (PIs: Kristina Viktorsson & Rolf Lewensohn)​
MiRNA-driven signaling networks in EGFR- and ALK TKI refractoriness (PIs: Per Hydbring & Simon Ekman)
Fine Needle Aspiration Analytics of Lung Cancer tumors for diagnostics and treatment monitoring (PIs: Rolf Lewensohn, Bosse Franzén, Kristina Viktorsson, Simon Ekman & Luigi De Petris)​
Protein, mRNA and miRNA analyses of Tumor Derived Exosomes in plasma and malignant pleural effusion liquid biopsies to reveal treatment predictive biomarkers (PI:s: Kristina Viktorsson, Per Hydbring, Rolf Lewensohn & Simon Ekman)
Tumor Imaging with PET-labelled TKIs to understand EGFR-TKI response in NSCLC patients (PI:s Simon Ekman & Rolf Lewensohn)
Clinical projects
Curative attempts for lung cancer patients with high dose precision radiotherapy /stereotactic body radiotherapy (SBRT) combined with pharmaceutical agents- evaluation of effect and toxicity (PI:s: Rolf Lewensohn & Karin Lindberg)
Brain metastasis in lung Cancer patients- clinical and molecular analyses (PI: Simon Ekman)
Non-small cell and small cell lung cancer patient response and outcomes (PI:s Simon Ekman, Rolf Lewensohn, Luigi De Petris & Gunnar Wagenius)
The Sjöberg Node at Karolinska (PI:s Simon Ekman & Rolf Lewensohn)
Cancer Core Europe Basket of Basket trials (PI Karolinska: Luigi De Petris)
Group members
Simon Ekman, MD, PhD, Oncologist, Associate Professor, Principal Investigator
Rolf Lewensohn, MD, PhD, Oncologist, Professor, Principal Investigator
Kristina Viktorsson, PhD, Researcher, Principal Investigator
Per Hydbring, PhD, Researcher, Principal Investigator
Luigi de Petris, MD, PhD, Oncologist, Principal Investigator
Karin Lindberg, MD, PhD, Oncologist, Principal Investigator
Gunnar Wagenius, MD, PhD, Associate Professor, Principal Investigator
Lena Kanter, MD, PhD, Pathologist
Bo Franzén, PhD, Associate Professor
Petra Hååg, PhD, Senior Lab Manager
Marcela Franco, PhD, Research Coordinator
Zeinab Kosibaty, PhD, Postdoc
Georgios Tsakonas, MD, PhD, Postdoc
Dominika Kazmierczak, PhD-student
Sara Lindberg, MD, PhD-student
Marcus Skribek, MD, PhD-student
Caroline Kamali, MD, PhD-student
Anna Mannhag, MD, PhD-student under registration
Asaf Dan, MD, PhD-student under registration
Linda Gillingsjö, Coordinator
Affiliated to research:
Signe Friesland, MD, PhD
Salomon Tendler, MD, PhD
Peter Wersäll, MD, PhD, Associate Professor
Konstaninos Rounis, MD
Hirsh Koyi, MD, PhD, Associate Professor
Alexander Valdman, MD, PhD, Associate Professor
Selected publications
Multiplex immune protein profiling of fine-needle aspirates from patients with non-small-cell lung cancer reveals signatures associated with PD-L1 expression and tumor stage.
Franzén B, Viktorsson K, Kamali C, Darai-Ramqvist E, Grozman V, Arapi V, Hååg P, Kaminskyy VO, Hydbring P, Kanter L, Nyrén S, Ekman S, De Petris L, Lewensohn R
Mol Oncol 2021 Mar;():
The HILUS-Trial-a Prospective Nordic Multicenter Phase 2 Study of Ultracentral Lung Tumors Treated With Stereotactic Body Radiotherapy.
Lindberg K, Grozman V, Karlsson K, Lindberg S, Lax I, Wersäll P, Persson GF, Josipovic M, Khalil AA, Moeller DS, Nyman J, Drugge N, Bergström P, Olofsson J, Rogg LV, Ramberg C, Kristiansen C, Jeppesen SS, Nielsen TB, Lödén B, Rosenbrand HO, Engelholm S, Haraldsson A, Billiet C, Lewensohn R
J Thorac Oncol 2021 Apr;():
Detection of Tumor-Associated Membrane Receptors on Extracellular Vesicles from Non-Small Cell Lung Cancer Patients via Immuno-PCR.
Stiller C, Viktorsson K, Paz Gomero E, Hååg P, Arapi V, Kaminskyy VO, Kamali C, De Petris L, Ekman S, Lewensohn R, Karlström AE
Cancers (Basel) 2021 Feb;13(4):
Effect of corticosteroids on the outcome of patients with advanced non-small cell lung cancer treated with immune-checkpoint inhibitors.
Skribek M, Rounis K, Afshar S, Grundberg O, Friesland S, Tsakonas G, Ekman S, De Petris L
Eur J Cancer 2021 Mar;145():245-254
An immune gene expression signature distinguishes central nervous system metastases from primary tumours in non-small-cell lung cancer.
Tsakonas G, Lewensohn R, Botling J, Ortiz-Villalon C, Micke P, Friesland S, Nord H, Lindskog M, Sandelin M, Hydbring P, Ekman S
Eur J Cancer 2020 06;132():24-34
EPHA2 Interacts with DNA-PKcs in Cell Nucleus and Controls Ionizing Radiation Responses in Non-Small Cell Lung Cancer Cells.
Kaminskyy VO, Hååg P, Novak M, Végvári Á, Arapi V, Lewensohn R, Viktorsson K
Cancers (Basel) 2021 Feb;13(5):
Extending hypofractionated stereotactic body radiotherapy to tumours larger than 70cc - effects and side effects.
Grozman V, Onjukka E, Wersäll P, Lax I, Tsakonas G, Nyren S, Lewensohn R, Lindberg K
Acta Oncol 2021 Mar;60(3):305-311
Clinicopathological significance of the expression of PD-L1 in non-small cell lung cancer.
Montero MA, Aricak O, Kis L, Yoshikawa A, De Petris L, Grundberg O, Pham HHN, Roden AC, Fukuoka J, Attanoos R, Guijarro R, Alarcón F, Lindström K, Ortiz-Villalón C
Ann Diagn Pathol 2021 Apr;51():151701
ALK-Brain Prognostic Index-Preliminary Study of a Prognostic Tool for Patients with ALK-Rearranged, Non-small Cell Lung Cancer and Brain Metastases.
Tsakonas G, Kamali C, De Petris L, Friesland S, Lewensohn R, Ekman S
Cancers (Basel) 2020 Jul;12(7):
Practice recommendations for lung cancer radiotherapy during the COVID-19 pandemic: An ESTRO-ASTRO consensus statement.
Guckenberger M, Belka C, Bezjak A, Bradley J, Daly ME, DeRuysscher D, Dziadziuszko R, Faivre-Finn C, Flentje M, Gore E, Higgins KA, Iyengar P, Kavanagh BD, Kumar S, Le Pechoux C, Lievens Y, Lindberg K, McDonald F, Ramella S, Rengan R, Ricardi U, Rimner A, Rodrigues GB, Schild SE, Senan S, Simone CB 2nd, Slotman BJ, Stuschke M, Videtic G, Widder J, Yom SS, Palma D
Radiother Oncol 2020 05;146():223-229
The prognostic implications of Notch1, Hes1, Ascl1, and DLL3 protein expression in SCLC patients receiving platinum-based chemotherapy.
Tendler S, Kanter L, Lewensohn R, Ortiz-Villalón C, Viktorsson K, De Petris L
PLoS One 2020 ;15(10):e0240973
Caring for patients with cancer in the COVID-19 era.
van de Haar J, Hoes LR, Coles CE, Seamon K, Fröhling S, Jäger D, Valenza F, de Braud F, De Petris L, Bergh J, Ernberg I, Besse B, Barlesi F, Garralda E, Piris-Giménez A, Baumann M, Apolone G, Soria JC, Tabernero J, Caldas C, Voest EE
Nat Med 2020 05;26(5):665-671
miR-100-5p confers resistance to ALK tyrosine kinase inhibitors Crizotinib and Lorlatinib in EML4-ALK positive NSCLC.
Lai Y, Kacal M, Kanony M, Stukan I, Jatta K, Kis L, Norberg E, Vakifahmetoglu-Norberg H, Lewensohn R, Hydbring P, Ekman S
Biochem Biophys Res Commun 2019 04;511(2):260-265
Radiation-induced brachial plexus toxicity after SBRT of apically located lung lesions.
Lindberg K, Grozman V, Lindberg S, Onjukka E, Lax I, Lewensohn R, Wersäll P
Acta Oncol 2019 Aug;58(8):1178-1186
Educational level, management and outcomes in small-cell lung cancer (SCLC): A population-based cohort study.
Tendler S, Holmqvist M, Wagenius G, Lewensohn R, Lambe M, De Petris L
Lung Cancer 2020 01;139():111-117
Exosomal RNA-profiling of pleural effusions identifies adenocarcinoma patients through elevated miR-200 and LCN2 expression.
Hydbring P, De Petris L, Zhang Y, Brandén E, Koyi H, Novak M, Kanter L, Hååg P, Hurley J, Tadigotla V, Zhu B, Skog J, Viktorsson K, Ekman S, Lewensohn R
Lung Cancer 2018 10;124():45-52
Cell-Cycle-Targeting MicroRNAs as Therapeutic Tools against Refractory Cancers.
Hydbring P, Wang Y, Fassl A, Li X, Matia V, Otto T, Choi YJ, Sweeney KE, Suski JM, Yin H, Bogorad RL, Goel S, Yuzugullu H, Kauffman KJ, Yang J, Jin C, Li Y, Floris D, Swanson R, Ng K, Sicinska E, Anders L, Zhao JJ, Polyak K, Anderson DG, Li C, Sicinski P
Cancer Cell 2017 04;31(4):576-590.e8
Non-canonical functions of cell cycle cyclins and cyclin-dependent kinases.
Hydbring P, Malumbres M, Sicinski P
Nat Rev Mol Cell Biol 2016 05;17(5):280-92
A novel oral insulin-like growth factor-1 receptor pathway modulator and its implications for patients with non-small cell lung carcinoma: A phase I clinical trial.
Ekman S, Harmenberg J, Frödin JE, Bergström S, Wassberg C, Eksborg S, Larsson O, Axelson M, Jerling M, Abrahmsen L, Hedlund Å, Alvfors C, Ståhl B, Bergqvist M
Acta Oncol 2016 ;55(2):140-8