KIPRIME podcast episode 16 - Rashmi Kursurkar
Motivation and self-determination theory; developing students for life – an interview with Dr Rashmi Kursurkar.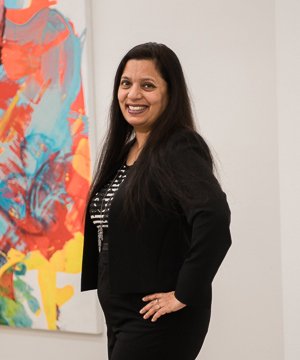 KIPRIME Fellows. Photo: Erik Cronberg.
Dr Rashmi Kusurkar was born and raised in India where she qualified as a medical doctor with specialization in physiology before moving to the Netherlands in 2008 to pursue her PHD in medical education. 
Rashmi has been instrumental in setting up Research in Education at VUmc School of Medical Sciences in Amsterdam, and headed this department until 2020. She currently works as a Research Programme Leader at Research in Education at Amsterdam UMC. 
She is fascinated by how and why students learn differently, and why some are able to achieve their potential, while others are not. This inspired her to investigate why students, teachers, and health professionals do what they do in health professions education and practice. Her passion is studying motivation and she uses self-determination theory because it posits motivation as the driving force for human behaviour and classifies motivational quality. Her vision for education is to develop 'students for life'. 
Listen to episode 16