KIPRIME podcast episode 10 - Klas Karlgren
Medical education as a design discipline: developing interventions and tools which create conditions for learning activities - an interview with Klas Karlgren.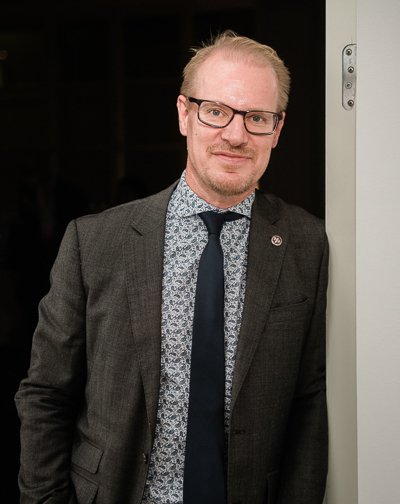 KIPRIME Fellows. Photo: Erik Cronberg. Photo: Erik Cronberg
With a background in human-machine interaction and interaction design, Klas Karlgren brings a design science research methodology and a 'designerly' approach to research. 
After finishing his PHD in human machine interaction, he came to the Karolinska Institutet to start his post-doc where continued his work on designing, creating and developing technologies to support and analyse learning in the field of medical education. 
Since he arrived at Karolinska in 2004 this has remained focus of his work. Using technology and simulations to help people reflect and analyse their performance.
Listen to episode 10