Public Health in Disasters alumna Amrita finds her calling in public health research and consulting
Name: Amrita Namasivayam
Degrees: Master's in Global Health (2011) and Public Health in Disasters (2016)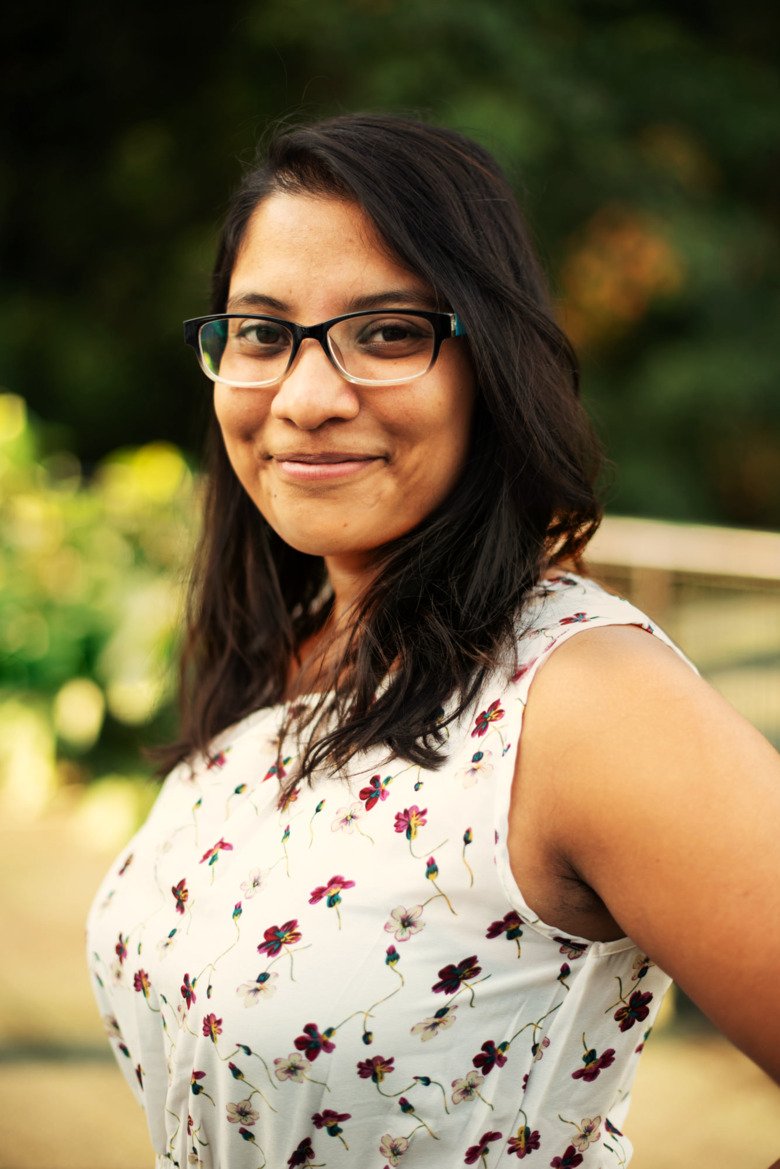 Tell us your story!
I am a public health professional with more than 10 years of experience working across academia, civil service, and the health sector. I did my undergraduate honours degree in Biomedical Science at the National University of Singapore, followed by a Masters in Global Health at KI (2011). I then did a second joint Masters in Public Health in Disasters (2015-2016) at the University of Oviedo and KI, before taking on a PhD in Health Sciences at the University of Canterbury in New Zealand, which I completed last year.  
My research during my Master's degrees was on different aspects of women's health: the first was in relation to gender inequities across Namibia, Kenya, Nepal, and India, and the second on maternal healthcare access during periods of conflict in Uganda. My doctoral research focused on addressing unmet need for contraception in Uganda, through an analysis of cultural and contextual factors that affect Ugandan women's and men's contraceptive use. 
Prior to my PhD, I worked on public health programs and policy around substance abuse among adults and youth at the Health Promotion Board under the Ministry of Health in Singapore. I have experience working as a medical writer, and also evaluated health programs in a variety of contexts, including a maternal health program in Uganda and a community-led Maori health initiative in New Zealand.  
Say yes to opportunities that come your way, even if they're very different or don't fit in with your original 'plan'.
It was a combination of a great program description of the Master's in Global Health, and a love for Stockholm that first brought me to KI in 2010. I had visited my brother at Uppsala University in 2009 and fallen in love with Sweden, and was on the lookout for a Master's program in public health at the time. I found KI's program through a Google search and applied, and was one of the 30 students to be accepted into the program for that year. 
I did the second Masters in Public Health in Disasters out of interest in the subject area, and it happened to have one semester at KI!  Of course, I jumped at the chance to come back to KI and spend half a year in Stockholm again.  
Towards the end of the Masters in Public Health in Disasters, I undertook a summer internship with the Swedish Organization for Global Health- a student-run, voluntary organization that was working on maternal health programmes in Uganda. The month I spent in Uganda and the wonderful community I met there forged the path for my PhD research to come, though I didn't know it at the time.
I wasn't able to get funding to do a PhD at KI, but I was fortunate to get a doctoral scholarship at the University of Canterbury in New Zealand. I then moved to New Zealand in 2017 to do my PhD and set up my research study with the same community that I had visited in Uganda during the internship, where access to maternal healthcare and family planning was still an issue for many women.  
After finishing my PhD last year, I set up my own health research consulting company. I work as an independent researcher/consultant on a variety of public health projects. Some of the work I'm doing at the moment focuses on HIV prevention and education, as well as cervical cancer screening and treatment.  
I was also awarded a Research Fellowship at Project Drawdown, a global NGO looking at multi-sector climate solutions to reduce global warming. My role for the fellowship focuses on the impact of women's access to health and education on reducing unwanted/unintended pregnancies, thereby improving the health and well being of societies, and potentially decreasing global carbon emissions over time. 
With almost everyone working remotely/from home due to the pandemic, my day could sometimes start at 6 am and end after midnight, depending on the work that's going on across different time zones. Much of my current work is focused on research and writing, on a variety of topics and for a variety of audiences. 
While I enjoy working on my own, the collaborative nature of the work is what really makes it fulfilling. There are a lot of Zoom calls (!) and my time management skills have definitely been honed with the constant juggling of different tasks and deadlines, but I have also enjoyed the diversity and flexibility of the projects I can undertake with this new way of working. I do, however, have to constantly remind myself to set boundaries for when the work day ends, or take an hour or two off to get some exercise and outdoor time in.  
Both Master's programmes at KI changed the way I think about problems and solutions to public health, and focused more attention to the process of learning, rather than the outcome. Much of the coursework was based on real-world scenarios and case studies, which allowed us to apply a lot of the concepts we were learning about in a practical way, rather than just focusing on theory. 
A great takeaway for me was the shared experience of being with and learning from very diverse and international classmates, who came from a variety of countries and backgrounds, and many of whom, to this day, remain close friends.
Being able to sit in classes by experts in the field, such as Hans Rosling, was definitely one of the biggest highlights! And the endless fikas, of course.
My time at KI expanded my perspectives on the different ways in which someone can work in the field of global health. The people I met had a multitude of career paths and journeys, some of which were not conventionally academic or research-focused. This was both eye-opening and inspiring as I didn't really see myself staying in academia as a career path.  
I've had the privilege of growing up and living in countries where women's education and access to healthcare are considered a necessity rather than an option.
Sadly, even today, many women live within societies and systems where they don't have a voice - or a choice - and access to health and education remains a luxury rather than a basic human right.  
I have and will always be a keen advocate for health equity, particularly in the areas of women's empowerment and access to affordable, quality healthcare. I see myself continuing to work in this area as a personal mission for my career and lifetime.  
What is your advice to students
Say yes to opportunities that come your way, even if they're very different or don't fit in with your original 'plan', because sometimes these experiences can open doors to new ways of thinking, new networks, new possibilities. Take your work seriously, but don't take yourself too seriously- there's so much more to being at KI than just the academic experience. Travel, stretch and grow; explore new places and experiences and cultures; and remember to have fun along the way.