HEPM alumnus Rahul builds his experience as instructional designer
Name: Rahul Kanjilimadom
Degree: Master's in Health Economics, Policy and Management
Graduation year: 2020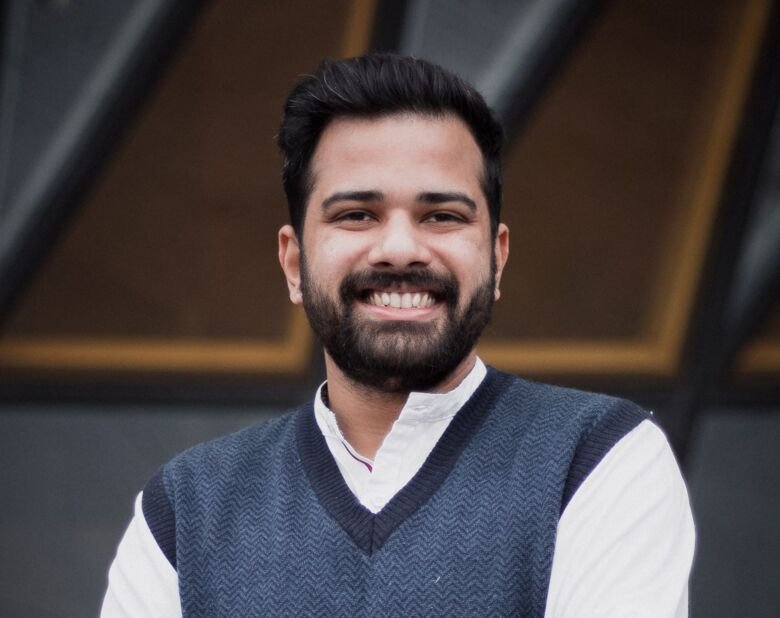 KI alumnus Rahul Kanjilimadom Photo: Private
Tell us your story!
My undergraduate education was Bachelor's in Nursing from Manipal University, after which I worked for a year as a Staff Nurse at the affiliated teaching hospital. During this time, I observed a lot of processes within the health care system that could be improved. I wanted to position myself to change this, so I decided to pursue a Post Graduate Diploma in Healthcare Management from the International Institute of Health Management Research in Delhi. 
I then worked in public health for 4 years with International NGOs, including CARE India, a US-based NGO supported by the Bill and Melinda Gates foundation. 
As a nurse, I observed a lot of processes within the health care system that could be improved. I wanted to position myself to change this... KI [had] the only such programme which fit all my needs and aspirations."
Through my experiences in India's public health system, I was troubled by the challenges faced by the health care management, both in collaboration with the government counterparts and understanding the economic decisions made by government. In order for me to drive change, it was clear that I needed to enhance my own skill sets in the areas of health economics and policy, along with healthcare management. 
The Master's Programme in Health Economics, Policy and Management (2020) at KI was the only such program which fit all my needs and aspirations 
After my graduation, I was primarily looking for opportunities in the healthcare management related areas. While my past experiences in public health training made me a strong candidate, the COVID-19 pandemic created difficulties in finding a job.  
My current role is as an instructional designer onsite to the European Centre for Disease Prevention and Control (ECDC). where I support them in two programs in public health trainings under the EPIET-EUPHEM fellowship program and the ECDC e-learning platform - EVA.  The role, which I found through persistence and sustained networking, is a contract position through Randstad Sweden. 
These programmes have long been held face-to-face at Member State institutions. Today, I am converting the trainings to a hybrid version –with both online and hands-on components.  
I feel very happy with what I got! In addition to the programme courses, I attended to a lot of other events, workshops, lunch seminars. Two years gives you enough time to create relationships with your classmates and faculty, especially the guest lecturers from industry.  
My best experience at KI was being part of the Digital Ambassador team of students. The opportunity to be on this team helped me improve both as a professional and as an individual. The immense learning definitely prepared me for the upcoming challenges! 
My education at KI was indeed a very important aspect in helping me find my current role and it helped me stand out as a potential prospect to my employers. The programme helped me improve my understanding of the key principles and theories I employ in creating the learning or teaching material. Specifically, the management courses really helped my understanding of an incremental learning approach, which I'm using today. 
I also know that being involved in activities at KI gave me a better understanding of the (Swedish) job market as well. 
I wish to pursue a PhD health care management or public health (definitely at KI!) after I have gained more experience. While I'm still quite open regarding a specific research question,  my ultimate aim is to help health care professionals to provide top health care.  
What is your advice for students
My advice to current students is to be curious and open to all the experiences at KI. Each aspect prepares you for the upcoming professional and personal challenges! And don't forget to build your network – LinkedIn is a great tool throughout your education!