Health Informatics alumnus Godfrey Nyombi tackles public health challenges with USAID Tanzania
Name: Godfrey Nyombi
Degree: Master's in Health Informatics
Graduation year: 2013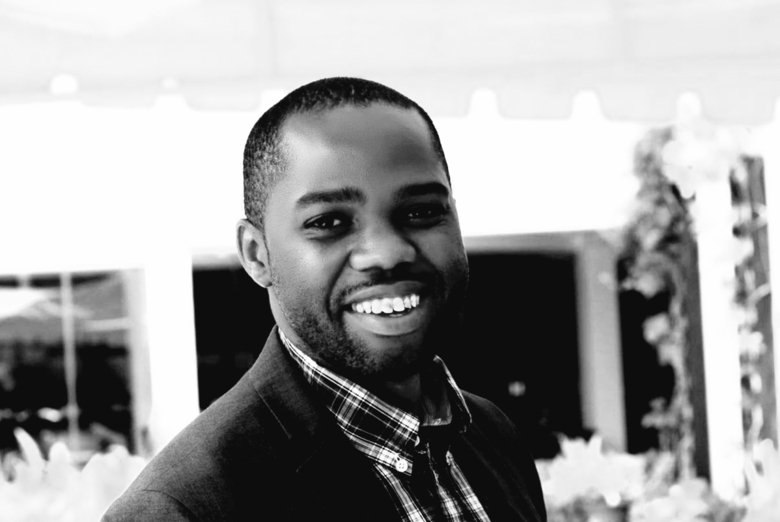 Alumnus Godfrey Nyombi
Tell us your story!
I was ambitious to get the best global health experience that I could, and KI always arose in my searches. KI had the two best Global Master's Programs that I was interested in - Health Informatics and Health Economics. I applied for admission and at the same time applied for Swedish Institute Scholarship. I was fortunate to get both, the admission and full funded scholarship - so I decided to come, thanks to SI Scholarship.
There were a number of opportunities that arose after my graduation in 2013 but I purposely opted to return back to Tanzania. I wanted to put my education into practice, so I looked for a proper placement - a new job or/and an internship. An internship came first, through the Mandela Washington Fellowship (MWF) in 2014. Then I interned in the US in both leadership and public health informatics at the Public Health Informatics Institute (PHII). With competitive interests and job positions, I considered joining a coaching program to maintain a focus on my career as a young public health specialist. After in depth considerations for my career and my own interests, I chose to work with USAID Tanzania as Health Governance Specialist from June 2016.
I have been working in health systems for 10 years, but working with USAID gives me an opportunity to think about big public health challenges and help people. A day in my job involved consultations, technical engagement within the office, with Government of Tanzania, as well as other donors in designing and monitoring system interventions that are key in health services delivery.
My role varied: I overseed project implementation, I spent parts of my day on managing specific policy and system strengthening projects - both in person and virtually - that USAID implements across the country. I also spent a few days per month out in the field, where I evaluated the impact that our programs make in service delivery.
What is your advice to students 
My KI education has positioned me well to work with global health issues, due to its great reputation. The upcoming graduates have made remarkable steps and journey within KI. Graduating from KI will surely position them well for a career that requires their talents and expertise, so they can act to improving population health around the world.
For each of our new alumni, there will be a number of opportunities that will come their way - sometimes it's hard to figure out which one make the best sense for their career growth and service to communities. While it's is important to make the right decision, the world may call for something different from their dreams. That's fine! I encourage them to take that as an opportunity to start a new global health adventure... because that how valuable you are when you get out of KI - go out and conquer!!