Global Health alumna Lana Al Soufi on being a positive addition to the community
Name: Lana Al Soufi
Degree: Master's in Global Health
Graduation year: 2017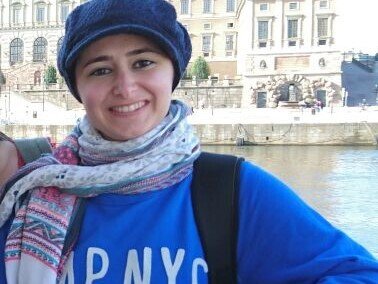 Alumna Lana Al Soufi
Tell us your story!
I have a Bachelor's Degree in Pharmacy. I worked for 11 years as a hospital pharmacist at the Department of Oncology, Hematology and bone marrow transplant units in two of state-of-the-art hospitals in the Middle East - the King Faisal Specialist Hospital and Research Centre (KFSH&RC) in Riyadh, Saudi Arabia and the National Centre for Cancer Care and Research (NCCCR) in Doha, Qatar.
I decided to come to study at KI because of the school reputation in the field of healthcare. I was drawn to the program by the late Hans Rosling. In addition, I am very much interested in health determinants and health promotion. I choose to come to Sweden because I am fascinated how Sweden strives to create societal prerequisites for good health on equal terms for the entire population, as well as on the commendable work on societal integration between the natives and the immigrants. Further, KI generously chose me as one of the eight master's students out of 1,200 to receive the Global Master's scholarship, which is provided by the Swedish Council for Higher Education.
My next step was to study the Swedish language! I study full time Swedish at SFA medicin in Södertälje. Alongside school, I am doing an internship at MyIndicators, where I perform research, data analysis, as well as writing report proposals.
I have a strong foundation in pharmacy and well-developed skills in global health. For me, it is vital to learn the local language, so I can apply for a pharmacy license and be able to use my knowledge to help others. My goal is to be a positive addition in the Swedish community to improve health for both the Swedish people and immigrants.
What is your advice to students
I was 36 years old, but never felt so driven as I did then … It might be a cliche to say the following, but we often forget about it …
Never give up on your DREAMS!!!! Know where your PASSION lies and work HARD! It can be tough, but feels great when you arrive to other side and accomplish what you want.