Dentistry alumna Nikoo Bazsefidpay encourages "dare to dream big"
Name: Nikoo Bazsefidpay
Degree: Graduated from the dentistry program at KI in 2008 and founded the Swedish non-profit Tandläkare utan gränser (Dentists without Borders). Nikoo has been elected Swedish Woman of the Year 2017 by Swea International.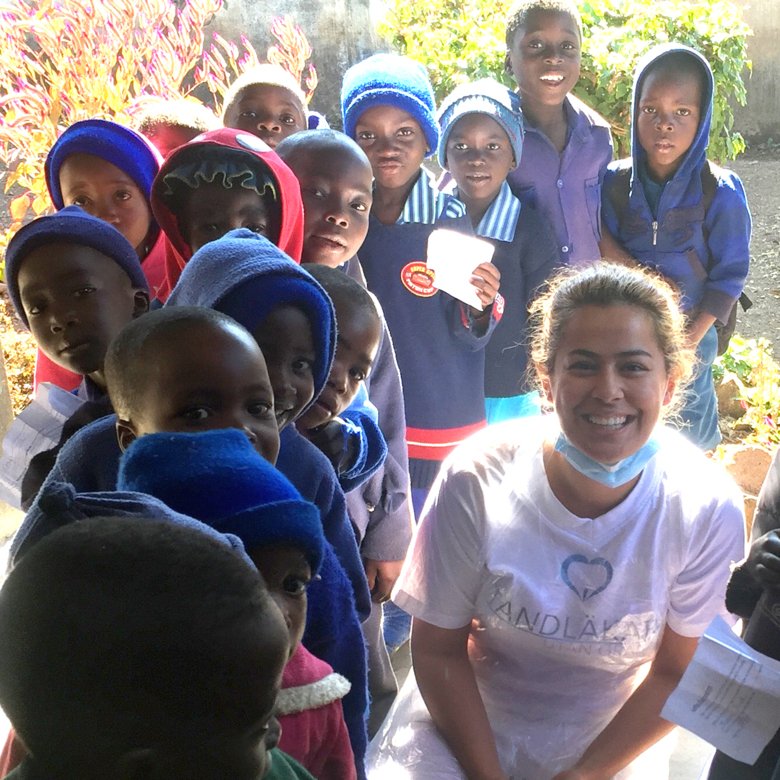 Alumna Nikoo Bazsefidpay
Tell us your story!
I worked part-time at the maxillofacial clinic in Jönköping and part-time as Clinical Supervisor at the division of Image and functional odontology, Oral Pathology at Dentmed, KI. I was also employed part-time as dentist in the Swedish Armed Forces and a Chairperson of Tandläkare utan gränser, TLUG.
My jobs were very different from each other. In Jönköping I did clinical work with surgery. Every operation is exciting. It was both a challenge and something familiar. My work at KI was completely different. There I entered the role as teacher and I am responsible for hundreds of students. It is exciting to see the students' joy and to follow their development.
The job in the Swedish Armed Forces was something completely different to what I was used to. It was developing but for other senses. My role as Chairperson of TLUG had helped make me who I am. It is inspirational to meet so many different people across the world, to be surprised and inspired by and there were always new challenges.
I am from Stockholm and KI has a good reputation so the choice was an obvious one. When I graduated in 2008 I decided that I wanted to realize one of my biggest dreams, to travel and work as a volunteer. At the time I couldn't find a Swedish non-profit that sent out dentists. Instead I found a Danish organisation and decided to travel with them to the Philippines. Then I decided to start my own organisation in Sweden since I felt that there must be others like me who want to do volunteer work.
First I turned to the Study Councellor at KI and got help getting in contact with others also interested in getting involved. We put together a board and have since worked with the organisation. I've been Chairperson of TLUG since 2009 and have been abroad working as a volunteer several times. Now we are sending volunteers to Zimbabwe, Nepal, Tanzania and soon Ethiopia.
What advice do you have for students 
Dare to dream big! Live by the motto "nothing is impossible". There is no one but you who sets limits for what you can accomplish. Enjoy your profession because it is really fun and think outside of the box.