The moment: "I often wonder what her leg looks like today"
Helena Nordenstedt wanted help her young patient – but her act of kindness went wrong.
Name: Helena Nordenstedt
Works as: Researcher and teacher in global health at the Department of Public Health Sciences, Karolinska Institutet.
Currently: One of eight researchers nationwide who have been accepted onto a Fellowship programme at SIGHT, a recently-established global health institute at the Royal Academy of Sciences which aims to contribute to the UN's sustainable development goals.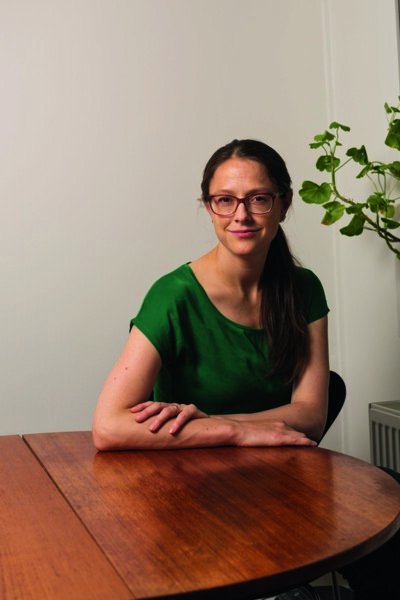 Helena Nordenstedt. Photo: Mattias Ahlm
As told to Cecilia Odlind, first published in Swedish in Medicinsk Vetenskap no 4/2017.
"When I was working as a doctor in Democratic Republic of Congo a few years ago, I was responsible for the patients we sent to the larger hospital four hours away. There was a six-year-old girl there who had her leg in plaster after being hit by a vehicle. She was to stay at the hospital with her mother for six weeks when the cast was to be removed. I felt sorry for them having to be so far away from their family, so I offered to drive them home early and then drive them back when it was time to remove the plaster cast. But they never showed up when it was time to go back to the larger hospital. I found out indirectly that the plaster cast had been removed as soon as the child got home to her village, since they thought that she didn't need the cast any longer. What had I done with my ignorant kindness? I have often wondered what her leg looks like now.
The lesson I learnt is that people cannot always be relied on to act as I, with my Swedish background, might imagine. Everything from linguistic to cultural differences to lack of resources can cause unexpected situations. Now I am better at listening carefully to people who are more familiar with the local conditions than I am. In our research we are investigating, among other things, cardiac health in HIV patients in Uganda. We also have a project in Sierra Leone about how knowledge and behaviour in the local population influenced the spread of Ebola during the major outbreak in 2014-2015. Without collaboration with my African colleagues, it would not be possible for this research to be conducted at all.