Virus lab, Biosafety level 2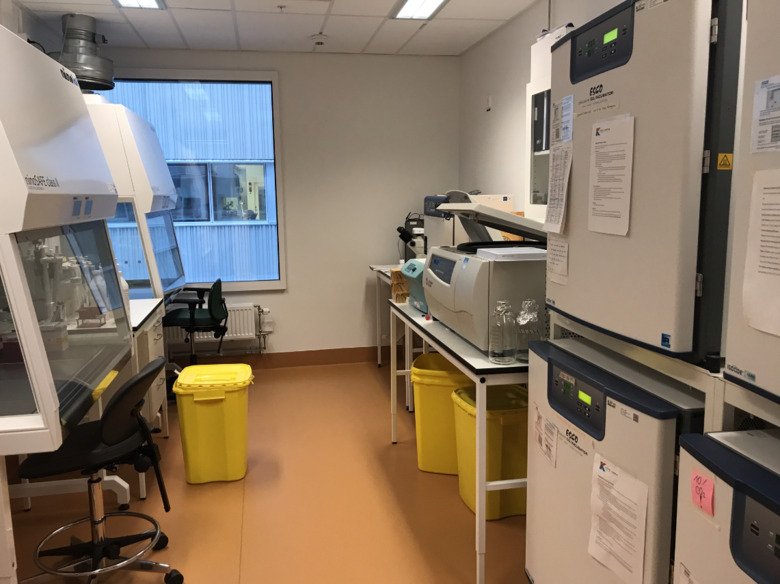 Room nr: U230 06 2910
Responsible person: Kaveri Banerjee kaveri.banerjee@ki.se
Booking calendar: https://www.skedda.com/account/login
Work procedures: https://ki.box.com/s/vfisfi9r4kdzf1slned33mg26av8ej3m
General information:
This lab is accessible for authorized persons to work with microorganisms in risk class 2, information can be found at: https://staff.ki.se/biosafety. Each research group needs a special permit for the use of specific microorganisms approved by the Swedish Work Environment Authority (Arbetsmiljöverket). For the permit, a risk assessment has to be done and a dedicated form needs to be filled in. If you need more information about the risk assessment and the form, contact the biosafety delegate for OnkPat: Paula Mannström, paula.mannstrom@ki.se.
New users with approved permits can contact the person responsible for the room to receive a short introduction to the routines used in this facility to become an authorized user and be added to the booking calendar.