About the LCI core facility
The Live Cell Imaging core facility is a BSL1/BSL2 light microscopy facility at the Karolinska Institute, Campus Flemingsberg
The Live Cell Imaging core facility was started in 2008. Since then the facility has grown to include 8 high-end microscopes, 4 experienced staff and a powerful image analysis capability. About 70 researchers actively use the equipment at the LCI core facility.
Together our microscopes allow researchers to perform conventional and high throughput confocal and widefield microscopy, fast confocal microscopy (resonance scanner and spinning disk), multiphoton microscopy, spectral imaging, super resolution microscopy (DeepSIM, TIRF, STORM) and light sheet microscopy. Additionally specialized equipment are available for laser microdissection, cell picking, micropatterning and micromanufacturing. Moreover high-end commertial software and freeware are available for  image processing and analysis.
In 2014, the LCI core facility was awarded the prestigious Nikon Center of Excellence label. The facility became one of the few Centers of Excellence in the world. The Center officialises a very successful collaboration between the Live Cell Imaging core facility at the Karolinska Institutet and Nikon Instruments Europe. The Nikon Center of Excellence comprises the 6 state-of-the-art Nikon systems present at the LCI core facility.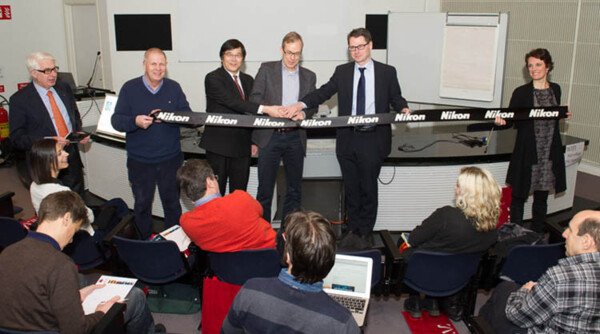 Funding
Thanks to the KI infrastructure council for supporting the LCI core facility/Nikon Center of Excellence, Karolinska Institutet (KI).