She wants us to see the biology
It should be as easy to say that you suffer from anorexia nervosa as it is saying that you suffer from asthma. That is the opinion of Cynthia Bulik, who wants to reduce the stigma surrounding this illness by increasing the knowledge of its biological causes.
Name: Cynthia Bulik.
Title: Professor of Epidemiology at the Department of Medical Epidemiology and Biostatistics, Karolinska Institutet, and Professor at the Center of Excellence for Eating Disorders vid University of North Carolina, USA.
Age: 55 years.
Family: Married to Patrick Sullivan, professor at the Department of Medical Epidemiology and Biostatistics at Karolinska Institutet. Three children aged 19, 21 and 24.
Motto: Say yes first, panic later.
Relaxes by: Ice dancing, ballroom dancing. I try to do one activity a day where I don't think about anything other than what I am doing in that moment, in order to pause my brain.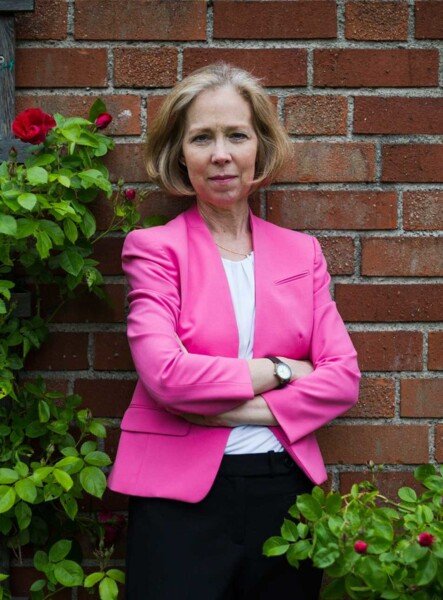 Cynthia Bulik. Photo: Martin Stenmark.
Text: Cecilia Odlind, first published in Swedish in the magazine Medicinsk Vetenskap no 3, 2015
Fifteen years ago, very few people believed that there could be genetic explanations for the eating disorder anorexia nervosa. Today we know more.
"Twin studies have shown that 50–60% of the risk of developing anorexia nervosa depends on genetic factors. That figure corresponds to that of other mental disorders, such as schizophrenia or bipolar disorder," says Cynthia Bulik.
Around 1% of the population will be afflicted by this illness, which entails a fear of gaining weight and a skewed body perception that makes you not want to eat.
"The number is the same all around the world, and this fact in particular indicates that there is an underlying biological explanation."
During her studies in psychology in the late 1970s, Cynthia Bulik was taught that the illness had psychological causes founded in family issues. As a newly graduated psychologist, this was her point of departure when giving lectures and meeting with patients.
"I feel a little ashamed when I think about how I disseminated these explanatory models; today I look at them as historical artefacts," she says.
Did not help at all
The turning point came at a relatively early stage, when the psychological treatment she offered a patient did not help at all.
"It made me question the prevailing norm and it was a real eye-opener."
She is of the opinion that there is a clear biological deviation in people who have an innate sensitivity to anorexia nervosa: they react paradoxically to the feeling of hunger.
"We often feel bad, get annoyed and single-mindedly focus on how to obtain food when we are hungry. But these individuals often feel bad from the start, suffer from nervousness and anxiety. When they then reduce their intake of food, for example in connection to a diet or if they eat poorly during a period of illness, they discover that they feel better and more calm as a result. And that is why the thought of continuing further is so appealing to them," says Cynthia Bulik.
One of her research goals is to understand the reason for this.
"I look for the biological cause for them to react so diametrically different to a negative energy balance"
Last year, she was recruited as a professor to the Department of Medical Epidemiology and Biostatistics at Karolinska Institutet from the University of North Carolina in the USA, where she still works part-time. In order to better understand the biology behind the disorder, the research groups have jointly initiated the largest ever genetic study on anorexia nervosa, namely the ANGI (anorexia nervosa genetics initiative). They will be studying a total of 13,000 patients and 13,000 control subjects in Sweden, Australia, the USA and Denmark. The goal of the project is to identify genetic variations that increase the risk of being affected by anorexia.
"Once we know which genes are behind the increased risk, the next step is to find out what biological functions they have and how they could explain the paradoxical reactions that these patients have to a nutritional deficit. This will hopefully allow us to more easily find ways to treat the disorder medically, as there currently is no effective drug."
The researchers are also starting up a twin study in which they will closely monitor twins where one is affected by anorexia, but the other is not.
"This has the potential to give us a lot of knowledge about the links between biology and environment."
Her most surprising findings
Cynthia Bulik's research spans across the entire range of eating disorders and includes many aspects of anorexia nervosa. She made one of her most surprising findings about five years ago, when the group realised that the proportion of unplanned pregnancies is higher among patients with anorexia nervosa.
"They often have a disrupted menstrual cycle and believe they are infertile, and so they use protection to a lesser degree. And they miss the clearest sign of pregnancy, i.e. not getting their period. A serious consequence is then that they do not adjust their lifestyle to the pregnancy, for example by not drinking alcohol. Our findings led to updated recommendations in regard to what physicians should bring up in regards to contraceptives and sex when talking to women suffering from anorexia nervosa."
Approximately 25% of all those affected by anorexia nervosa will make a full recovery. The treatment is about learning to eat again, and the first step is to return the nutritional levels to normal.
"This is necessary for them to even be able to receive any other help, such as psychological treatment. The initial period is tough, and the patients are in great need of support during this time."
For that reason, it is often easier to treat young people who have a natural support structure in the form of their family. Among adults, however, it is common for patients to quit treatment.
"When you seek help for most other disorders, you just want them to go away. In the case of anorexia nervosa, the situation is made more problematic by the fact that the self-inflicted starvation leads to a feeling of well-being, while eating on the contrary causes anxiety. As a patient, you are forced to do what you fear the most," says Cynthia Bulik.
Afraid of doing something wrong
One way to handle this has turned out to be giving couple's therapy´.
"Many partners are feeling desperate and want to be involved, but they are afraid of doing something wrong. We teach them how they can be a good support.
In their research, Cynthia Bulik and her research team have shown that couple's therapy leads to better weight gain and fewer interruptions of treatment. A sibling, grandparent or other family member can be an alternative partner in this.
Cynthia Bulik now wants to introduce more couple's therapy in Sweden. Other than the genetic features, it is unclear why a person gets anorexia nervosa. In the general public, the notion lives on that persons suffering from this illness voluntarily choose not to eat, in order to lose weight.
"In our Western society, the explanation model is a fixation on appearance. But this illness is also common in Asia, with the difference that the patients there do not mention their weight at all. I have also seen historical documents in which the biological description of the illness has been exactly the same as for anorexia nervosa, but where the cultural explanation has been that the sufferers want to get closer to God. I think that it is overly simplistic to say that anorexia nervosa is caused by society's focus on looks," says Cynthia Bulik.
She feels that there is a lot of prejudice involved.
"But if you have actually met these patients, who almost resemble the walking dead, you understand that this is not just about dieting to get skinny like a model. These are severely ill individuals; anorexia nervosa has the highest mortality rate of all mental illnesses," says Cynthia Bulik.
But changing people's preconceptions is not easy, she says.
"Misconceived notions often tend to stick once they have been communicated. I often quote the American feminist Gloria Steinem: 'The first problem for all of us, men and women, is not to learn but to unlearn'. Why is it so difficult to unlearn? That's something I find myself thinking about," she says.
Relatives further back
Over the years, she has met with many patients and family members who have confirmed that they have relatives further back who also suffered from eating disorders.
"They have been relieved to understand that there is a biological background.
And it is from meeting all these people suffering from the disease that Cynthia Bulik gets her drive to research anorexia nervosa.
"I am passionate in my desire to save and improve these people's lives. It's tearing me apart that people are still dying from this illness."
In addition to her research, Cynthia Bulik has also spent a lot of time on disseminating knowledge about the disorder to the general public; she has written books, given lectures and been frequently featured in American media.
"I would love to contribute to reducing the current stigmatisation of mental ill-health, since the only difference compared to other illnesses is that these affect the brain. It should be as easy to say that you suffer from anorexia nervosa as it is saying that you suffer from asthma," says Cynthia Bulik.
Cynthia Bulik on…
…academic family trees: I have gathered my academic inspirations and predecessors in an academic family tree. In it, I have noted what they taught me and what I'd like to pass on to my own students, i.e. my "academic children and grandchildren". I have also collected negative experiences as examples of what I don't want to be like.
... why she is a good researcher: I think that I can see connections that others might miss. This has allowed me to conduct broad research. My goal is for our research to maintain the highest possible academic level, to be innovative and to be founded in a commitment to the patients and their families. That helps me to do good research.
... the gut flora in underweight individuals: When we transferred faecal matter from very low-weight mice to mice of normal weight with no bacteria, the latter gained weight. The intestinal bacteria had adapted in order to be extra effective in taking up nutrients. That could explain why patients with anorexia are able to survive despite eating so little.
... different treatments in different countries: A country's healthcare system will influence treatment and outcome. In some countries it is possible to keep patients in the hospital until they have completed treatment. But in the US, the insurance companies will often push for the patient to be released before they are fully recovered.
More reading
Gathering of saliva samples to understand eating disorders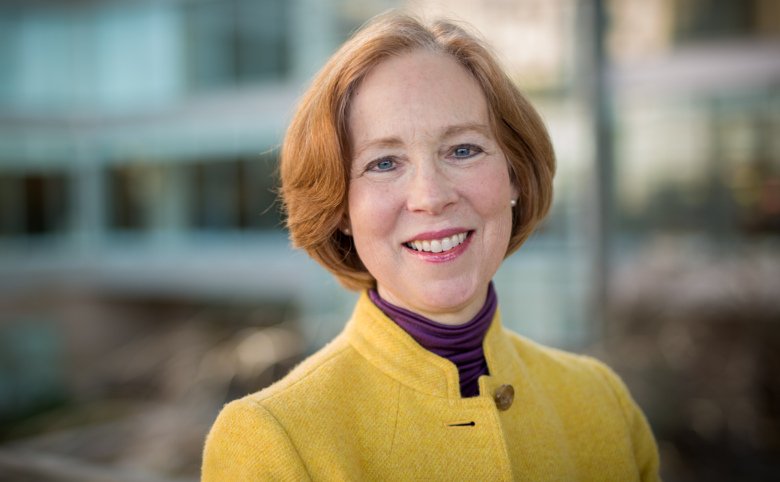 Gathering of saliva samples to understand eating disorders
In order to better understand the genetics behind eating disorders, Swedish researchers are now launching a major international study that will gather hundreds of thousands of saliva samples and questionnaire responses . The study is led by KI Professor Cynthia Bulik. 
Spotlight on eating disorders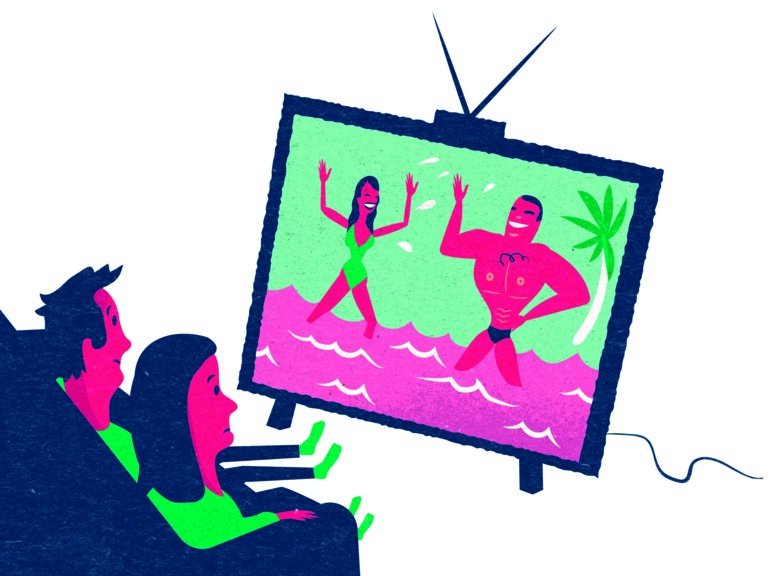 Spotlight on eating disorders
For some people, food is one of life's great pleasures and an important source of enjoyment. Others eat mostly as part of their daily routine. And then there are those who end up in all-out war with their own eating. Now, researchers at Karolinska Institutet are planning to separate fact from fiction.