Portrait of Professor Christina H. Opava
Christina H. Opava - Professor of Physiotherapy at the Department of Neurobiology, Care Sciences and Society since 2006.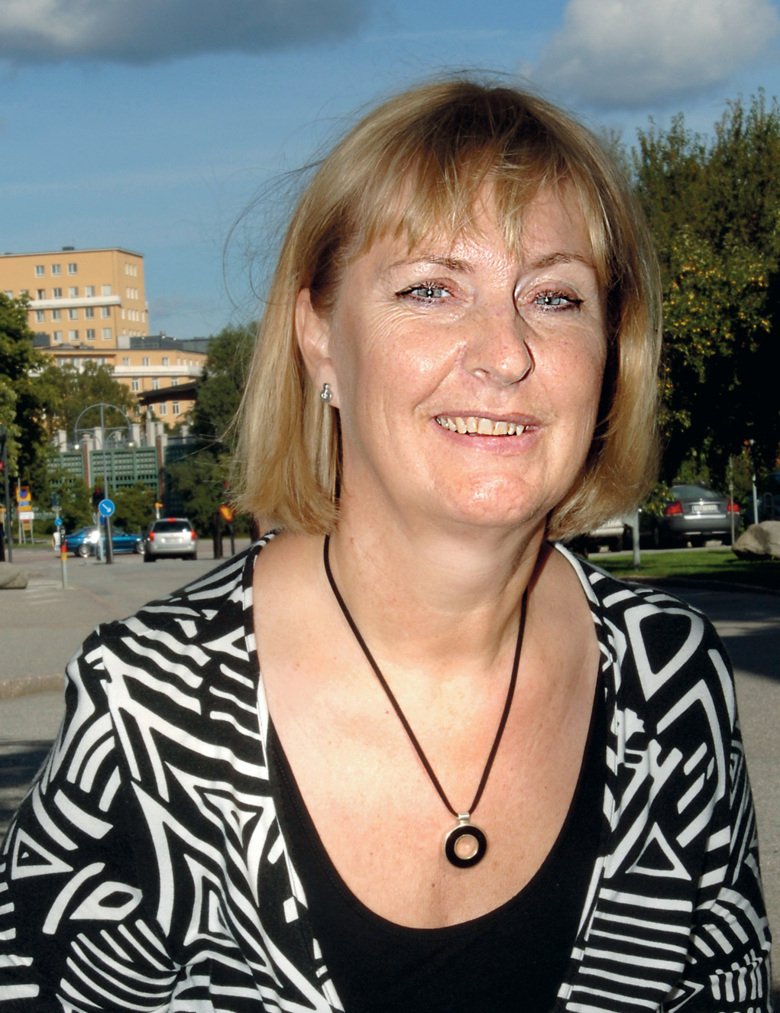 Photo: Stefan Zimmerman
Christina H. Opava was born in S Åsum in 1954. She graduated as a physiotherapist in Lund in 1978 and worked clinically as a physiotherapist for ten years before she started her doctoral studies at Karolinska Institutet.
In 1993 she defended her thesis on physical exercise in rheumatoid arthritis. She was then appointed as a research assistant at the Department of Physiotherapy, KI and thus had the possibility to continue her research.
In 1996 Christina H. Opava was approved as a specialist in physiotherapy in rheumatology and in 1999 KI accepted her as a docent/associate professor in physiotherapy in rheumatology. The same year she started her own research group focusing physical activity and health in rheumatic disease. During the fall of 2001 she was a visiting professor at the University of Missouri in Columbia, USA.
In 2002 Christina H. Opava won the Distinguished Scholar Award by the Association of Rheumatology Health Professionals in the USA and in 2004 she was awarded the Nanna Svartz prize in clinical rheumatology research.
Christina H. Opava was named professor in physiotherapy at Karolinska Institutet in 2006.
Research area
Physiotherapy research on rheumatic disease includes a variety of aspects. It develops and evaluates new treatment methods, mainly focused on physical activity and exercise; it studies correlates and predictors of physical activity from a biopsychosocial perspective; it develops and tests assessment methods to describe disability. Data collection methods embrace qualitative research interviews and questionnaires, performance tests and laboratory set ups.
The research is also focused on the implementation of evidence based knowledge through education and evaluation of care givers' ability to systematically support maintained physical activity among their patients.
More information