Translational Psychiatry
Our aim is to identify genetic factors that predispose to the development of neuropsychiatric and metabolic disorders. We focus on understanding how genes and environment contribute to development and treatment of psychiatric disorders such as depression, bipolar disease, schizophrenia and anorexia. We also focus on the anorectic state that is sometimes observed in end state renal disease, often in combination with cardiovascular complications and inflammation.
Research group leader Catharina Lavebratt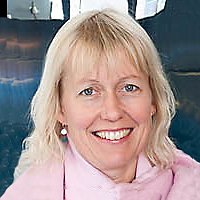 Research group leader Catharina Lavebratt
Catharina Lavebratt is research group leader of the group Translational Psychiatry at the Department of Molecular Medicine and Surgery.
Calendar - Translational Psychiatry