Events
In this section, you can find more information about conferences, meetings, and other events where our group members present their research.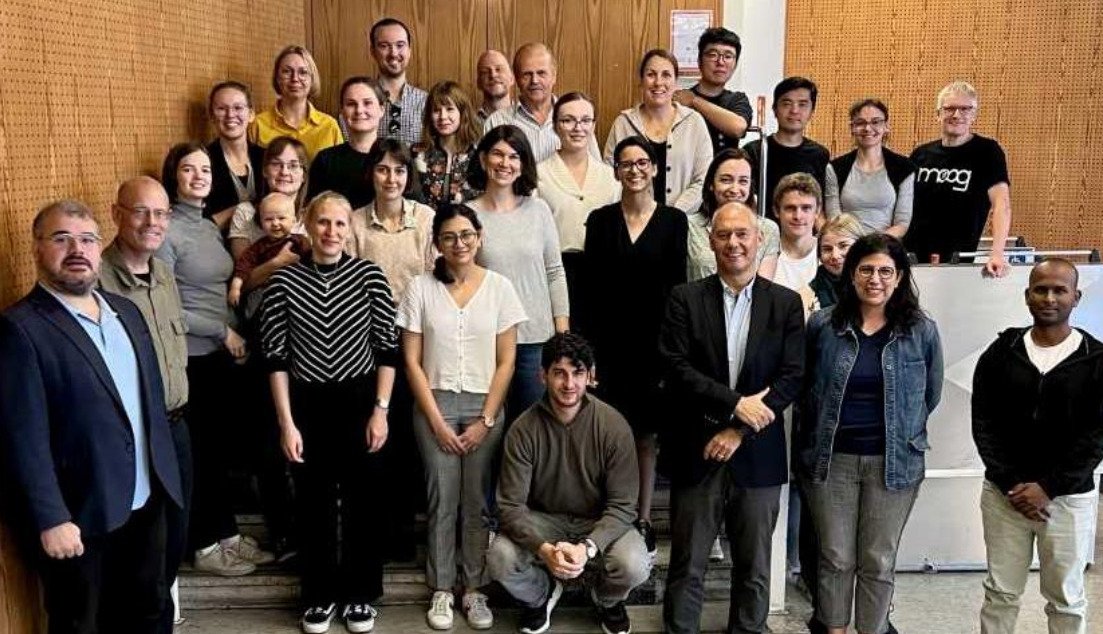 The Elias Arnér research group and our collaborators, in a meeting before the GMS conference. Private picture.
GMS Annual Meeting 2023
In the vibrant heart of Berlin, during the first week of September 2023, our group had the privilege of attending the Annual Meeting of the German Society for Minerals and Trace Elements (GMS). This conference explored a wide array of current topics in the trace elements area, including epidemiology, analytical methods, biomarkers, pathophysiology, nutrition, toxicology, and the intricate relationships between trace elements and their impact on human health and aging.
Our research group presented its latest findings during interactive poster sessions, where we had the chance to meet fellow scientists working in the field and share insights and discoveries. The attendees showed tremendous enthusiasm for our results, ranging from biochemistry, selenoproteins, and biotechnology to redox biology and cancer. This event was not only an opportunity to keep up to date with the latest work in the field of trace elements but also to connect with experts from around the world, strengthening existing collaborations and building new ones.
The whole group had a wonderful time together in Berlin, and we are looking forward to the next meeting.
For more information, visit the GMS website.