New publication from the Patients in the driver's seat: Lead patients' experiences of the COVID-19 pandemic
In a recently published study in BMJ Open, the authors investigate how the engagement and experiences of Lead patients were during the early Covid-19 pandemic. Lead patients can be defined as patients or relatives who use their experiences and knowledge to improve their own or their relatives' care situation and/or healthcare.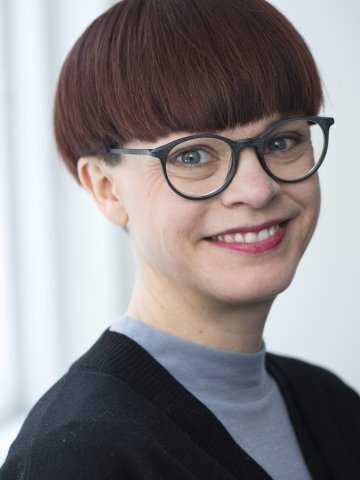 Hanna Jansson Photo: N/A
Hello Hanna Jansson, researcher at Karolinska Institutet and involved in the Patients in the driver's seat, as well as one of the co-authors of the study. What was the purpose of the study?
- The purpose of the study was to learn more about Lead patients in order to increase knowledge of how they can support healthcare. We saw the pandemic as an interesting starting point for such a study, as acute patients were for a time back at square one, without knowledge of how to manage their own illness in the new situation. The study can also be read to increase knowledge about what experiences patients with chronic disease describe from the Covid-19 pandemic in particular. But it is important to keep in mind that these are not just any patients, but those who, before the pandemic, committed themselves beyond what is normally expected of a patient, so-called peak patients.
What were the main findings of the study?
- The study shows that even these highly experienced patients at the beginning of the Covid-19 pandemic no longer knew how to manage their health and care situation. The information they received from authorities was difficult to decipher and changed frequently. Several, for example, did not even know whether they belonged to a risk group or not, which meant that they early had to search for information themselves to base their assessment on. It was clear that patient involvement is not yet a fully integrated part of care. The study shows several examples of how patients instead had to take their own initiative. All Lead patients in this study were active in discussions with other patients to support each other and at the same time contribute to a nuanced discussion based on the most credible information available.
Why the results are important, do you see any potential applications?
- Advanced patients possess great knowledge and this study clearly shows that their ambition to contribute to better care, also for others, remained during the extreme situation of the Covid-19 pandemic. This is something healthcare professionals and policymakers can benefit from. Not least during periods of higher pressure on care, emergency patients can be a resource, for example by spreading information to others in similar situations.
How did you conduct the study?
- Participants from the Swedish network of Lead patients were invited to interviews about their experiences from the Covid-19 pandemic. They were asked questions about the challenges with self-care and care, changed routines and any new initiatives they have taken. Based on these interviews, a number of themes could be compiled to describe an overall overview of the participants' experiences.
What is the next step in your research regarding this?
- Future research could follow the development of the situation of acute patients and their return to a life without an ongoing pandemic. Another possibility is to change perspectives and explore the experience of healthcare staff and decision-makers regarding patient involvement during the pandemic.
Read the study here:
Patient lead users experience of the COVID-19 pandemic: a qualitative interview study.
Jansson H, Stenfors T, Riggare S, Hasson H, Reinius M
BMJ Open 2022 Aug;12(8):e059003