Doctoral education at CNS
The Department of Clinical Neuroscience (CNS) is the largest Department at KI with respect to Doctoral Education with over 250 registered PhD students, over 350 employees and over 400 affiliated persons, mostly clinicians. CNS has a good reputation within KI for its quality of teaching and professional administration.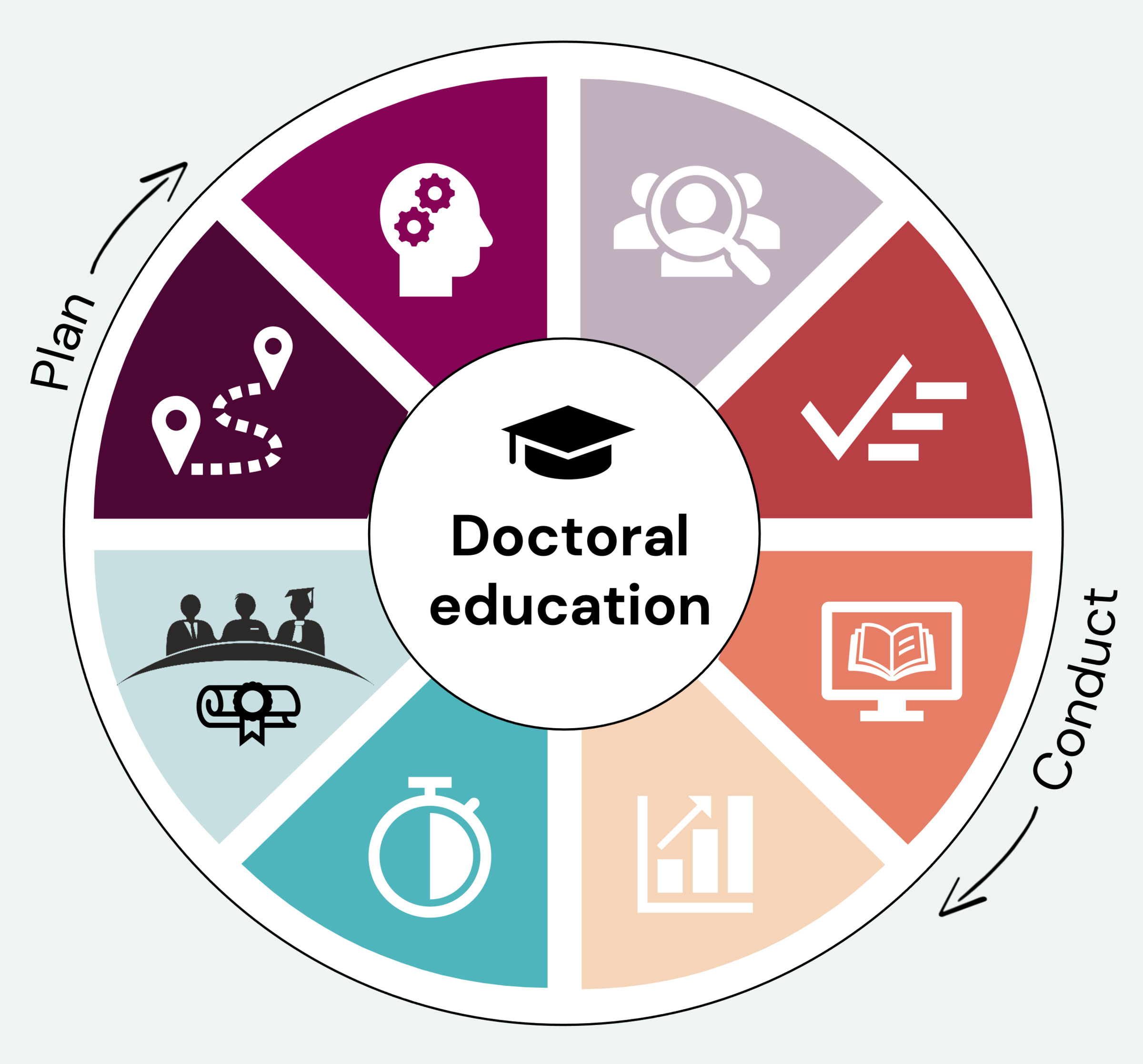 Design: Kseniya Hartvigsson.
Doctoral education can be conducted as:
• Full-time: 4 years, see the picture
• Part-time: minimum 50% (up to 8 years)
Activity reports and annual follow-ups (ISP updates) should be submitted every year irrespective of your study activity.
CNS main areas of specialisation: Clinical Drug Abuse and Dependence, Clinical Neurophysiology, Epidemiology, Experimental Neuroscience, Neuroimaging, Neurology, Neuroradiology, Neurosurgery, Ophthalmology, Psychiatry, Psychology and Social medicine.
Contact
On the first Monday of each month between 09:00 - 11:00 you have the opportunity to meet us without making an appointment. You are also welcome to contact us via phone or e-mail.
Visiting address: Widerströmska huset, Tomtebodavägen 18A, floor 5 (Hiss 1), see Google map below. You will find us in one of the seminar rooms.

Visit CNS Central Administration
Address: Tomtebodavägen 18A, floor 5 (Hiss 1)