Lipid and Lipoprotein network
We started the Lipid and Lipoprotein Network at Flemingsberg Campus to bridge the gap between the bench and the clinics. The idea is to strengthen the connections between research groups by improving communication, data-sharing and accessibility to clinical resources.
Obesity-associated metabolic disorders such as type 2 diabetes, liver and cardiovascular diseases are reaching epidemic proportions world-wide. These diseases are initiated or promoted by lipid dysregulation in multiple metabolic organs. Deep understanding of the lipid metabolism is of particular importance, as lipid-modulating treatments are becoming increasingly promising strategies for manifesting multiple diseases as mentioned above.
The network uses a share-point based platform to exchange the group resources, we welcome all clinicians and basic scientists to join. Contact the organisers if you are interested.
Support
The network is supported by CIMED network grant.
Upcoming events
1st symposium in memory of Prof. Germán A. Camejo Berroeta
"The role of lipoproteins in atherosclerosis"
Organized by the Cardiometabolic Unit (Dept of Medicine and Dept of Laboratory medicine) with the support of the Lipid and Lipoprotein Network at Karolinska Institutet.

Time:  8 december, 2022, 9:30-14:00
Place: 9Q (Månen), Karolinska Institutet, Alfred Nobels allé 8, Floor 9, Campus Flemingsberg & Zoom
The attendance to symposium is free. Coffee and light lunch will be served during the networking mingle at the end of the symposium for people joining on site.
Registration before December 5th: https://forms.office.com/r/q1gXtQnazK
News
The first Lipid and Lipoprotein Network workshop was held on 3 December 2019 at Långholmen Konferens. In the workshop, the network groups introduced their research expertise and clinical resources. Paired group discussion was also organised between basic research groups and clinicians to find potential collaboration opportunities. The meeting was a success.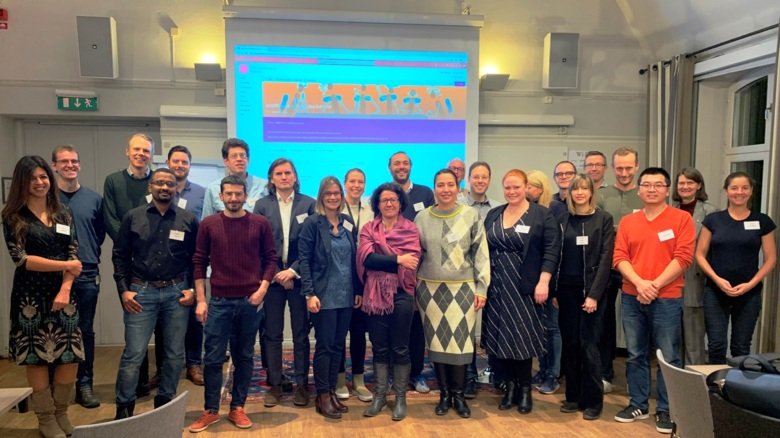 1st Workshop of the LipidNetwork, 2019. Photo: Matteo Pedrelli