Experimental Surgery
Operating rooms for surgical training, courses, and research projects.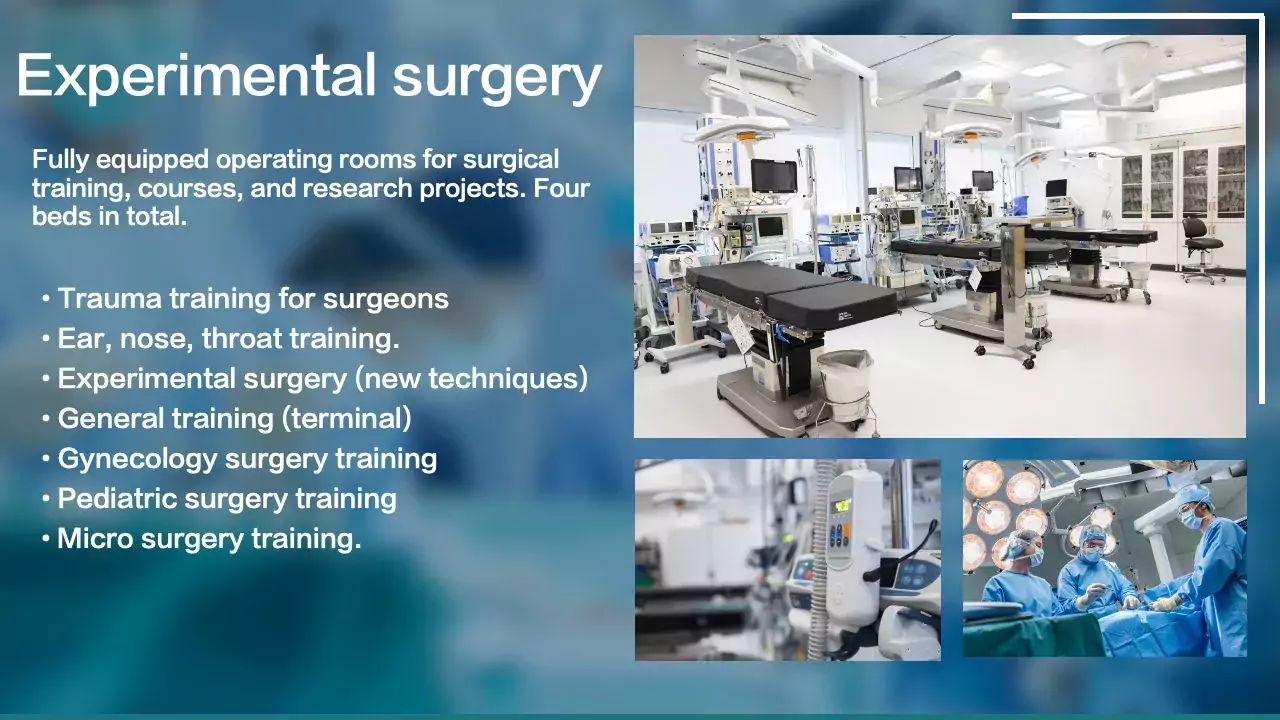 Our operating rooms are regularly used for surgical training in areas such as transplantation, neuro/stroke, pediatric surgery, specialist trauma expertise, otorhinolaryngology, gynecology, pediatric surgery and more. We also have ongoing research projects for new and refined medical equipment and methods.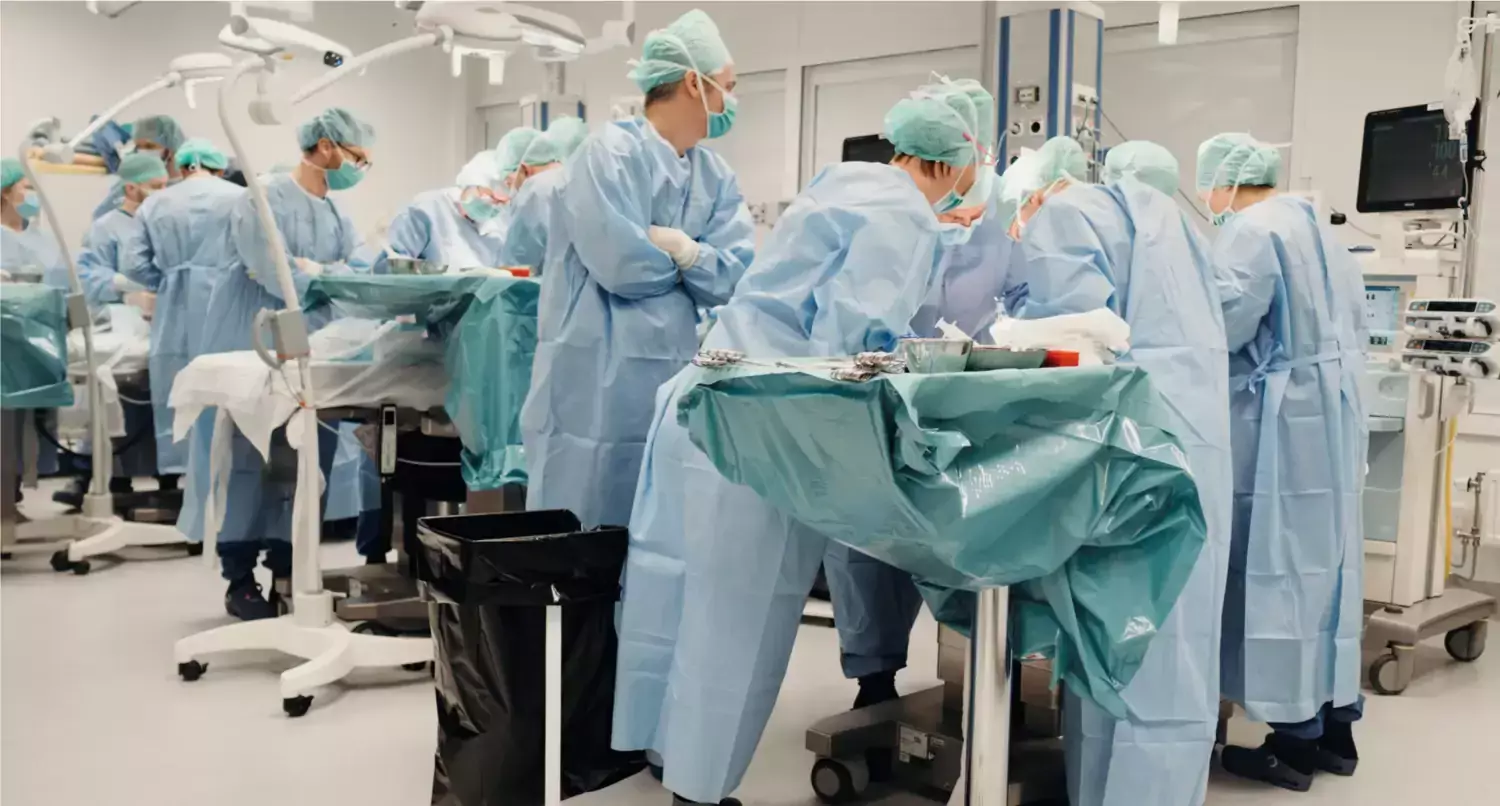 Trauma training ar KERIC
The four operation units are equipped with:
Anaesthesia equipment (Dräger Primus Infinity)
Monitoring equipment (Datex / Philips MX800)
Operating table (TruSystem 7000)
Surgical diathermy (Valleylab, ForceTriad)
Surgical light (Maquet Volista)
Patient warming units (Mistral Air)
Surgical suction
Standard surgical instruments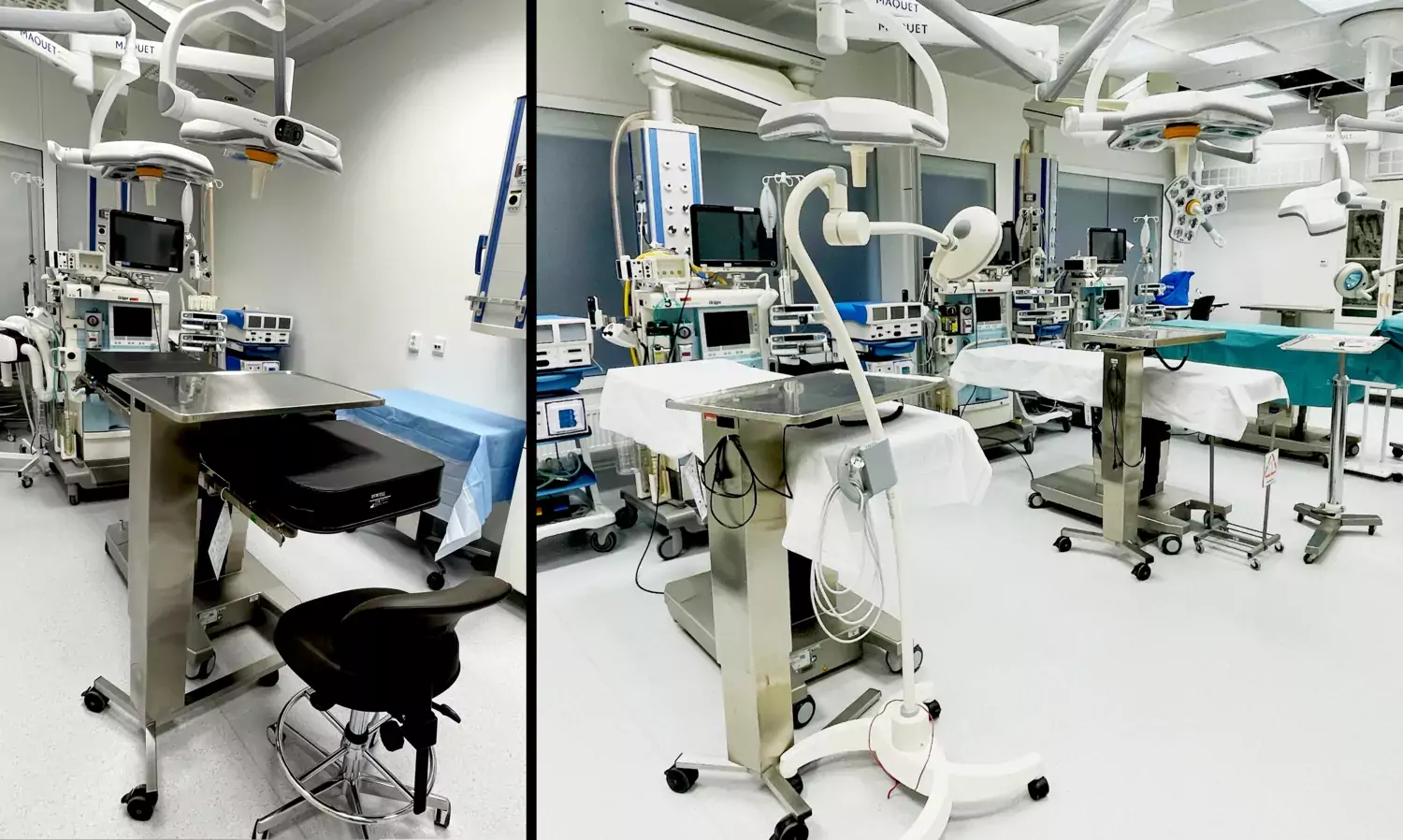 Left: Hybrid sal (1 bed). Right: OP sal (3 beds)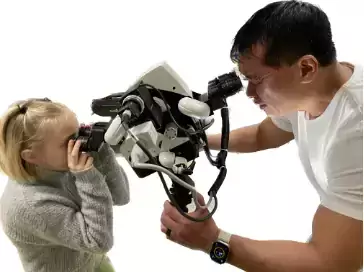 Surgical Training and Microsurgery
We are preparing for starting several new courses and training possibilities with KERIC. Widening the span of trauma training, preparing surgeons before clinical trials and microsurgery. To enhance setting up training with us are we preparing an ethical license for surgical training with KERIC.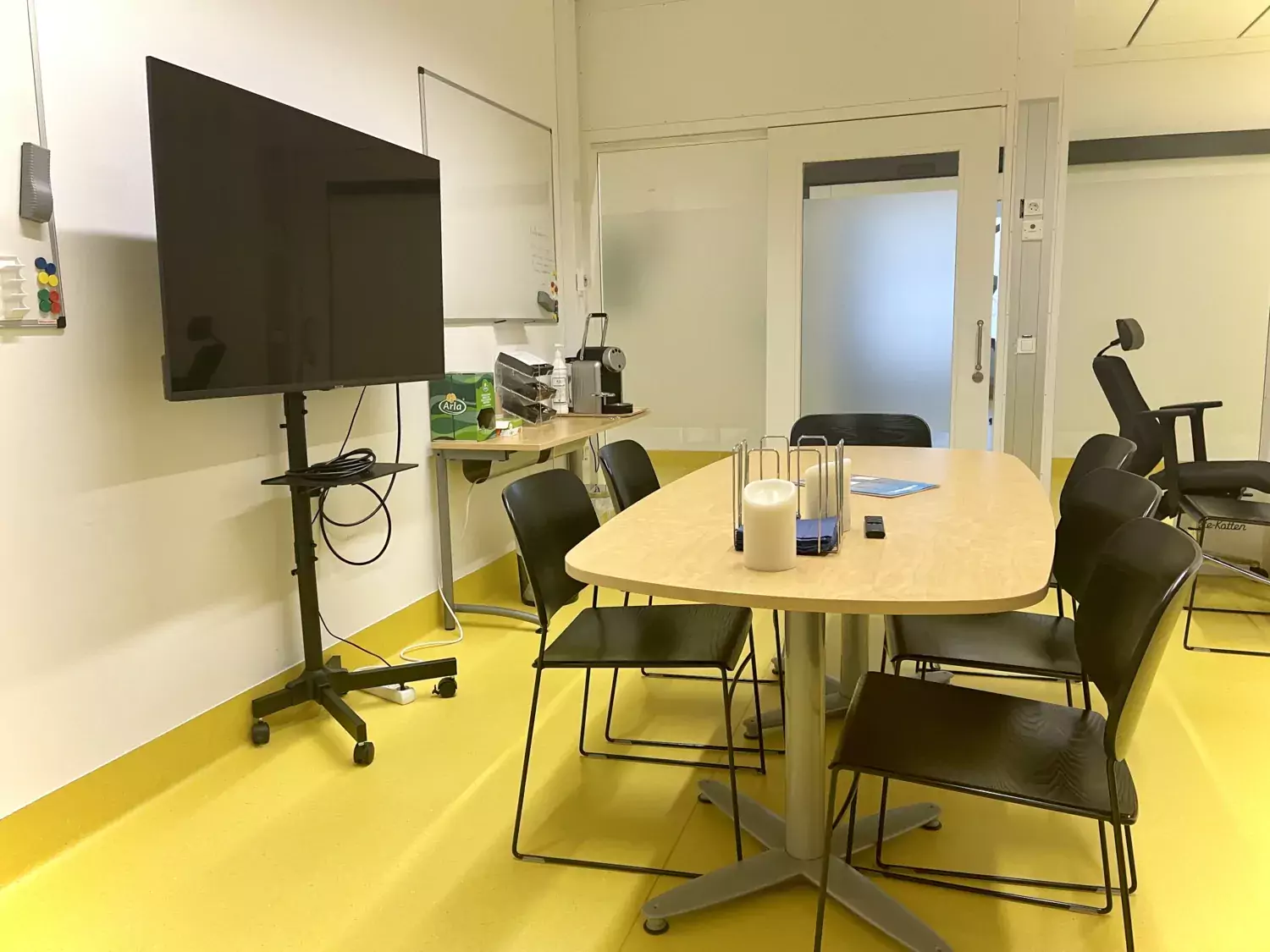 You are welcome to use our smaller lecture room to rest or give presentations when you book our operations rooms or Angio room. It is equipped with a 55" TV that you can share screen with via HMDI or Screen Mirroring over its own WiFi. There is also a smaller fridge and coffee machine you can use. 
Please book this room to make sure you have full access to it.