Organisation of NVS
NVS's vision is to significantly improve human health through excellent research and education within the department's profile areas. NVS is one of the largest departments within Karolinska Institutet with more than 500 employees, several hundred affiliated researchers and 1 600 full-year students.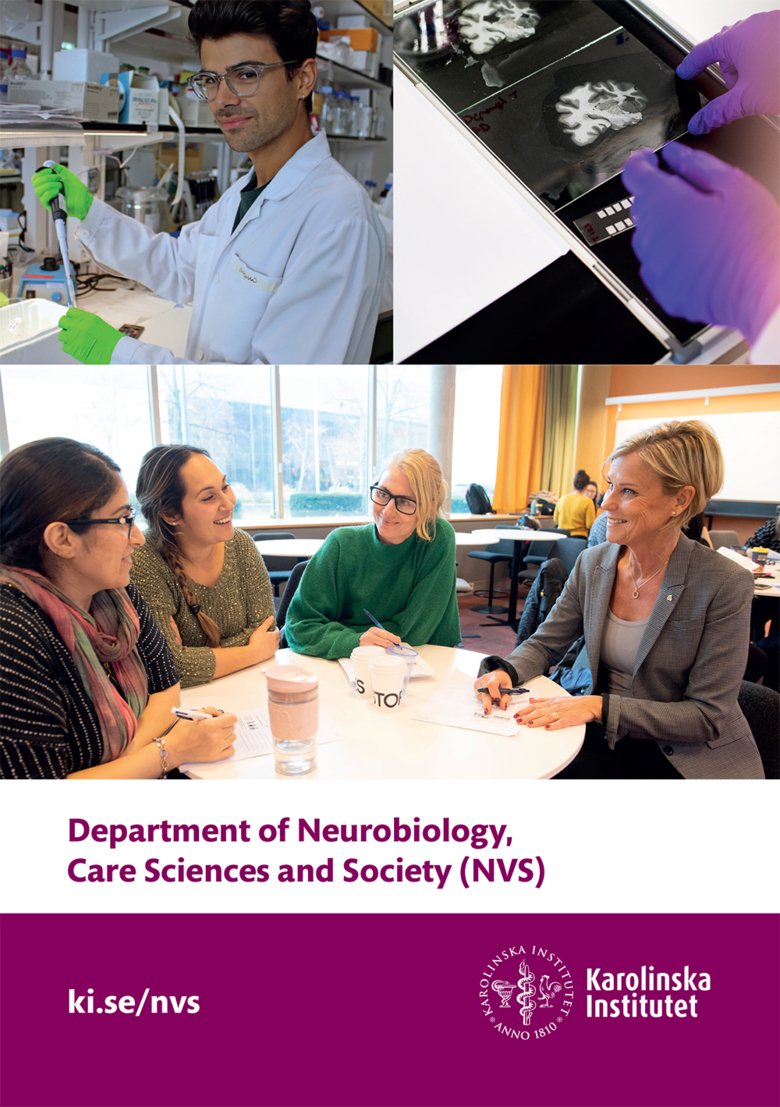 NVS consists of seven divisions with a shared departmental management. Some divisions have a strong focus on experimental laboratory research and doctoral education, while others have a more clinical focus with a significant proportion of educational activities. 
Research and education
NVS conducts experimental, clinical, health care science and epidemiological research with particular focus on aging and diseases in the elderly. Our research within the area of ​​dementia is at the international forefront. Successful research is also conducted in various other areas including stroke, cancer and rheumatology. The research is translational, ranging from genes to prevention, treatment, rehabilitation and care. The greater part of our research is thus carried out in close collaboration with the health care sector and we strive to quickly implement it into clinical practice.
NVS has a close collaboration with Region Stockholm and continued expansion of our research and education into the health care sector is ongoing. Our obligations include developing academic competence within the health care system in primary care, geriatric medicine and care and rehabilitation. We also interact with the county's municipalities regarding the future of elderly care.
Tomorrow's health care staff, researchers, and teachers are trained in an environment of specialist medical care, in close collaboration with the county's inpatient, outpatient and community care, and internationally recognized research. NVS is developing a unique profile in higher education at both undergraduate and advanced levels, with all of the education closely linked to research. Our department is responsible for the majority of courses in three undergraduate health care study programmes: nursing, physiotherapy, and occupational therapy. NVS is also the organizer for the master's degree programmes in these study fields - as well as for eleven specialist nursing programmes. We are coordinators for education in the general medicine and geriatrics part of the programme in Medicine and also for a course in the Psychology study programme. Teaching at the department comprises more than 1600 full-year students at undergraduate level programmes. In total, NVS is responsible for 40 percent of KI's educational activities.
Operational Plan
NVS's Operational Plan 2021-2023
Information about NVS 
Organisation