Karolinska Genome Engineering
At Karolinska Genome Engineering (KGE) we are specialists in CRISPR/Cas technology, and it is our mission to facilitate and accelerate your research by providing flexible and affordable gene-editing services in cell lines and transgenic mouse lines. Your cell type, your edit – from strategy design to delivery of a cell pool with quantified allele frequency.
KGE is a branch of CRISPR Functional Genomics (CFG), a national SciLifeLab facility.
Application examples
Disease relevant cellular model systems such as knock-outs, knock-ins, creation/reversion of pathogenic mutations
Reporter cell lines (fluorescent proteins, luciferase, tags, etc.)
Cellular model systems to facilitate genetic screening and drug screening
Validation of hits from genetic screens or drug screens
Isogenic cell lines; isogenic disease models
Anything you can think of. Feel free to contact us with any additional applications you may be interested in.
Services
Strategy design
In discussion with the client, we determine the optimal guide sequences and recombination template (dsDNA, ssDNA, ssODN). We then custom design the optimal genome engineering strategy for each project, with an emphasis on easy downstream screening for correctly edited cell clones. Examples of strategies are:
CRISPR-cut/non-homologous end joining (NHEJ) to create knock-outs
CRISPR-cut/homology dependent repair (HDR) for knock-ins, small mutations, conditional alleles, etc
Optimization of delivery method and delivery into target cells
With input from the client, we determine the best way of delivery of the editing components into cells. We provide liposomal transfection reagents, lentiviral delivery systems (full support for all lentiviral work in collaboration with the VirusTech core facility), or nucleofection.
Quantifications by droplet digital PCR
We use BioRad's QX200 droplet digital PCR (ddPCR) system to quantify the frequency of the edited alleles in a population of cells after editing.
Workflow of a typical project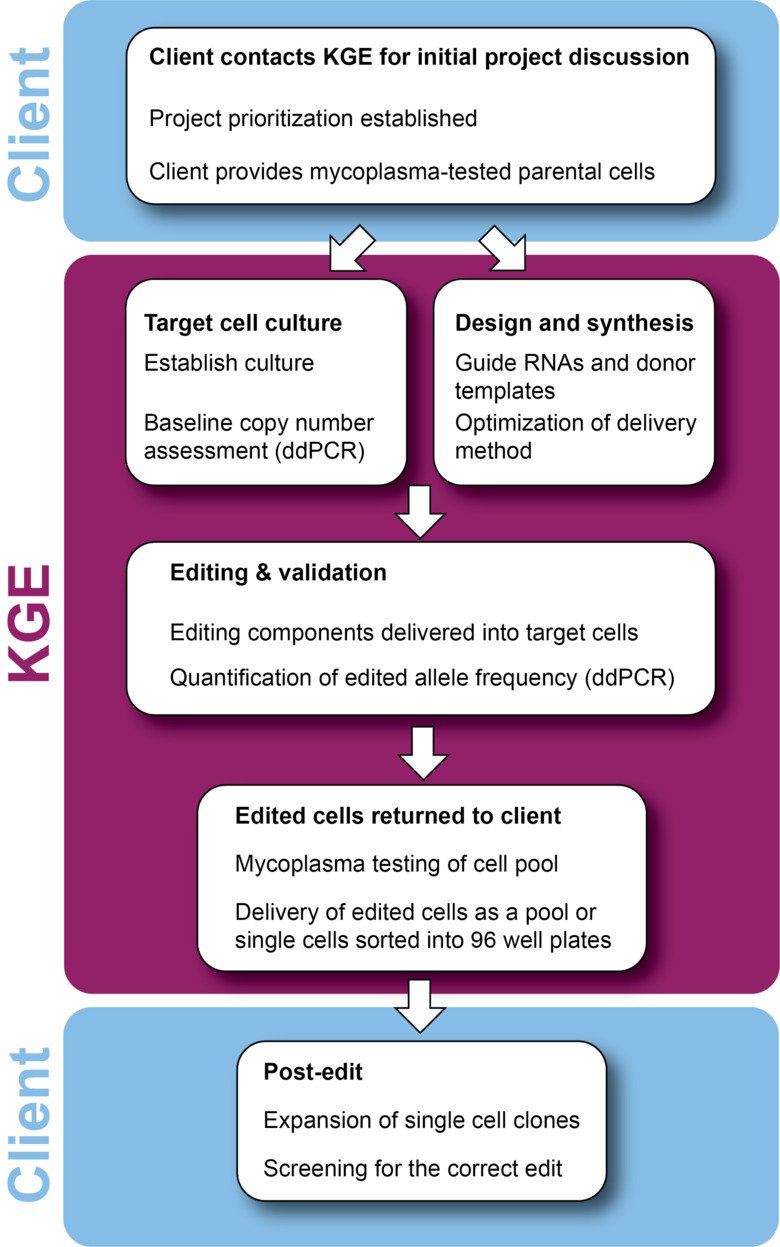 A typical project consists of three phases. First, the client contacts KGE for an initial project discussion. If the client and KGE agree on initiating a project, a project agreement is composed which is signed by both client and KGE. The client will subsequently provide two mycoplasma-tested parental cell vials.
In the second phase, KGE will design an editing strategy and order guide RNAs and donor templates. Cell culture will be established and delivery method of the plasmids optimised. During editing & validation the editing components will be delivered into the target cells, followed by quantification of edited allele frequency (ddPCR). Edited cells will be returned to the client. The pool will be tested for mycoplasma and delivery of edited cells will be done as a pool or as single cells sorted in 96 well plates.
In the final post-edit phase, the client will expand the single cell clones and screen for the correct edit.
Creation of genetically modified mouse strains
Collaboration with the Karolinska Center for Transgene Technologies
KGE has established a collaboration with the Karolinska Center for Transgene Technologies (KCTT). KGE's CRISPR expertise combined with KCTT's mouse expertise provides a seamless service pipeline from CRISPR strategy design to transgenic animals. KGE provides strategy and reagents, and first tests both in mouse cell lines. If successful, KCTT takes over and injects mouse zygotes with the designed CRISPR/Cas components and repair templates for one-step creation of genetically modified mice.
Accessibility and project prioritization
KGE is open to all researchers from academia, healthcare or industry. While internal projects within Karolinska Institutet and Karolinska University Hospital are prioritized, KGE is happy to accept external projects pending available resources. Project requests can be submitted to KGE at any time by email. KGE's project prioritization committee ranks projects based on factors such as:
Internal versus external project
Currently available resources
Expected difficulty and chance of success
Downstream application of the resulting cellular models
Cost model and pricing
KGE is a not-for-profit research facility. Charges are based on Karolinska Institutet's full cost model for commissioned research with subsidies applied. Industry and private clients will be charged at full cost. For further details, please contact KGE.
Organisation
KGE is part of CRISPR Functional Genomics, CFG. Within Karolinska we are part of the Department of Medical Biochemistry and Biophysics (MBB). CFG is a national facility financed by SciLifeLab, mainly performing genome-wide or targeted loss- and gain-of-function CRISPR screens in cells. CFG supports researchers from all over Sweden and beyond. 
People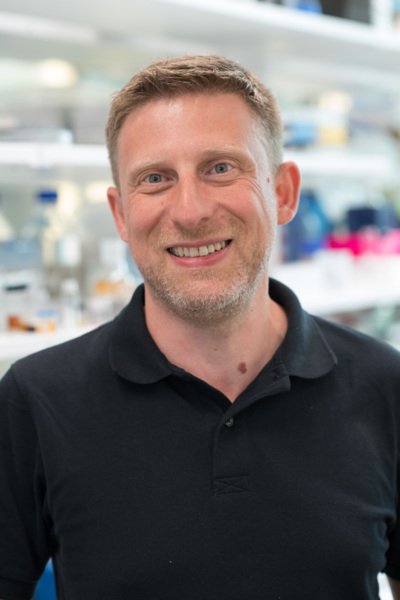 Photo: Ulf Sirborn
Bernhard Schmierer PhD, Scientific Director and Head of CFG
Bernhard started working with the CRISPR technology in 2013, shortly after publication of the seminal papers describing CRISPR/Cas9 application in eukaryotic cells. Since then, his work has focused on both CRISPR precision genome engineering and the applications of CRISPR in genetic screening. In 2017, he became Scientific Director and Head of the national SciLifeLab facility CRISPR Functional Genomics (CFG), which provides genetic screens using CRISPR to the Swedish research community. An unmet need for a precision genome engineering service prompted him to found KGE as an additional branch within CFG.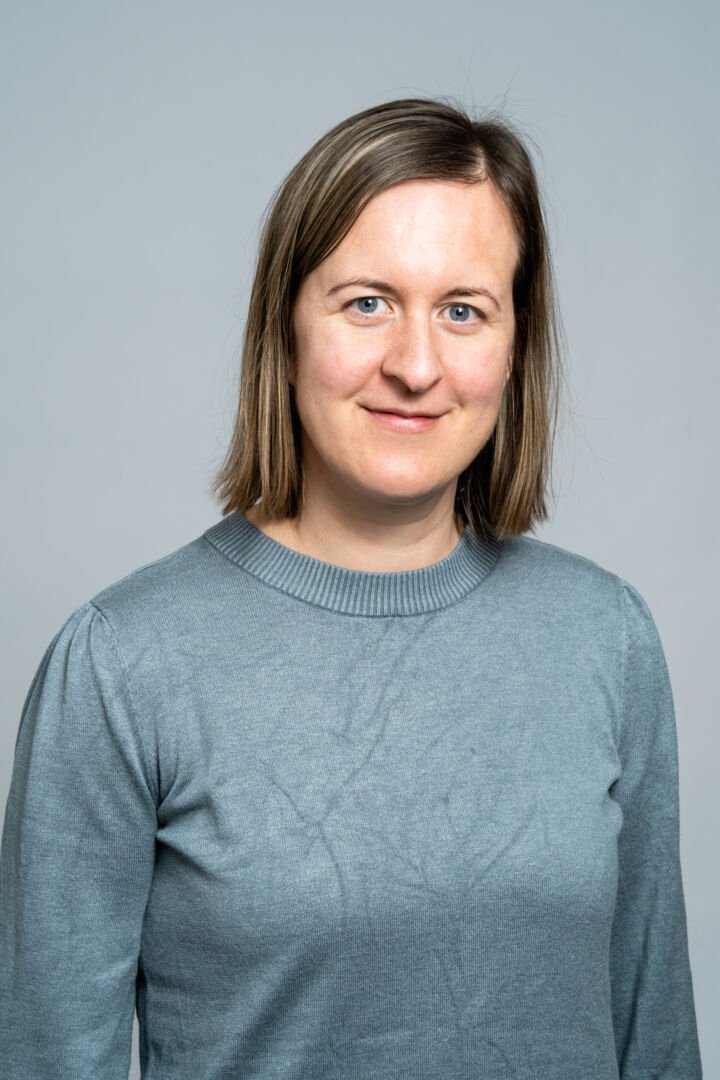 Photo: Johannes Frandsén
Anneke Navis PhD, Research Infrastructure Specialist at CFG
Anneke joined the facility in 2020. She previously used genome engineering techniques in her postdoctoral research to study transcriptional regulation in cancer. Anneke mainly focusses on precision editing, using different CRISPR modalities like HDR and prime editing.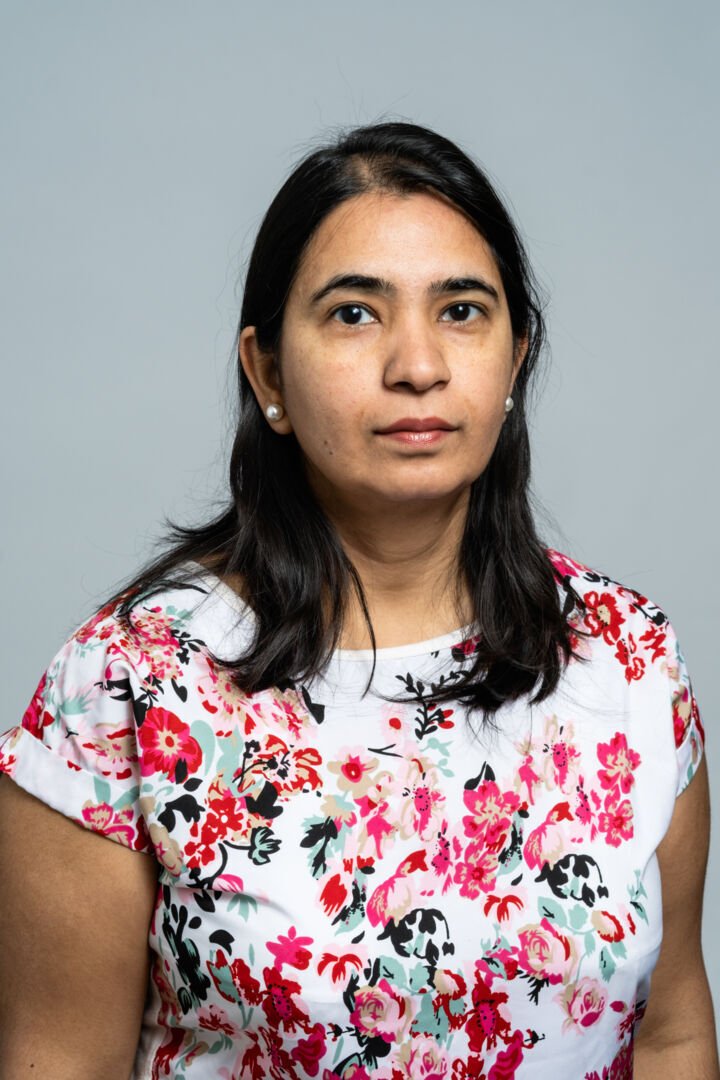 Photo: Johannes Frandsén
Soniya Dhanjal PhD, Research Infrastructure Specialist at CFG
Soniya joined CFG in 2019. Previously she has been working as a Lab Manager and Post Doctoral Fellow in the field of DNA repair and cancer, thus bringing in organizational skills and experience as a molecular biologist.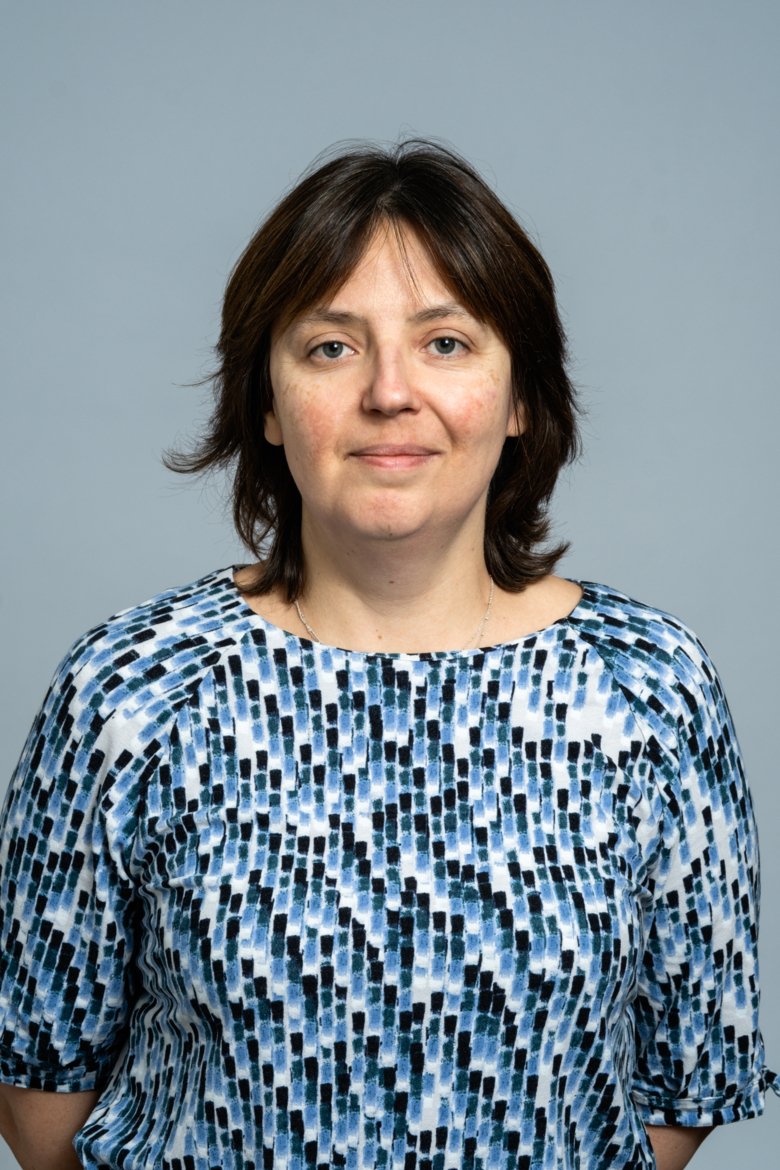 Photo: Johannes Frandsén
Olga Khorosjutina PhD, Research Infrastructure Specialist at CFG
Olga joined CFG in 2021. With a Master's degree in Chemistry, a PhD from Karolinska Institutet in S. pombe transcriptional regulation, and postdoctoral research in drug discovery, Olga brings a wide range of technologies and expertise to CFG.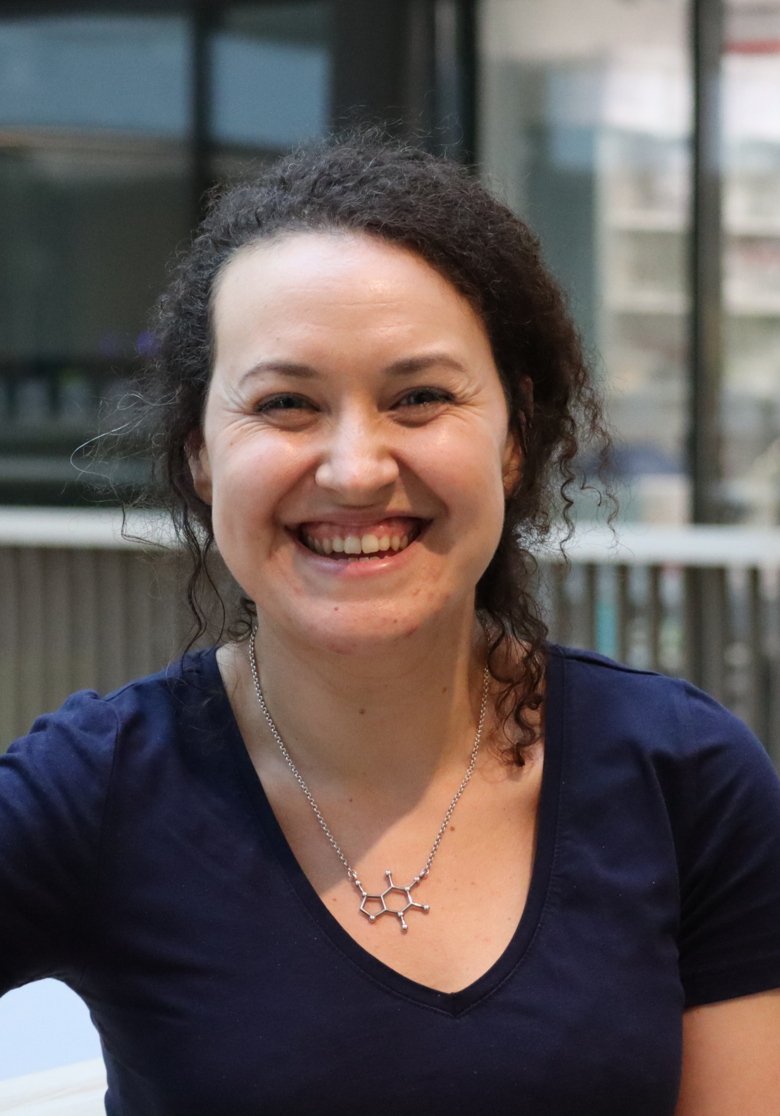 Photo: Private
Stefina Milanova PhD, Research Infrastructure Specialist at CFG
Stefina joined in May 2022. With her previous experience as a customer service representative and a PhD from Karolinska Institutet in DNA topology and genome stability, Stefina brings a customer-oriented mindset and expertise in molecular biology.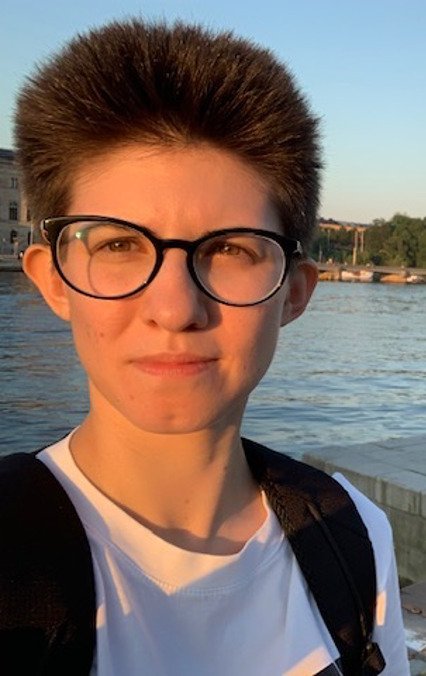 Photo: Private
Miriam Selle, Lab Technician at CFG
Miriam joined the CFG facility in 2020. She has previous experience as a lab technician in a biochemical lab where she used CRISPR in a myogenic study of the DMD gene.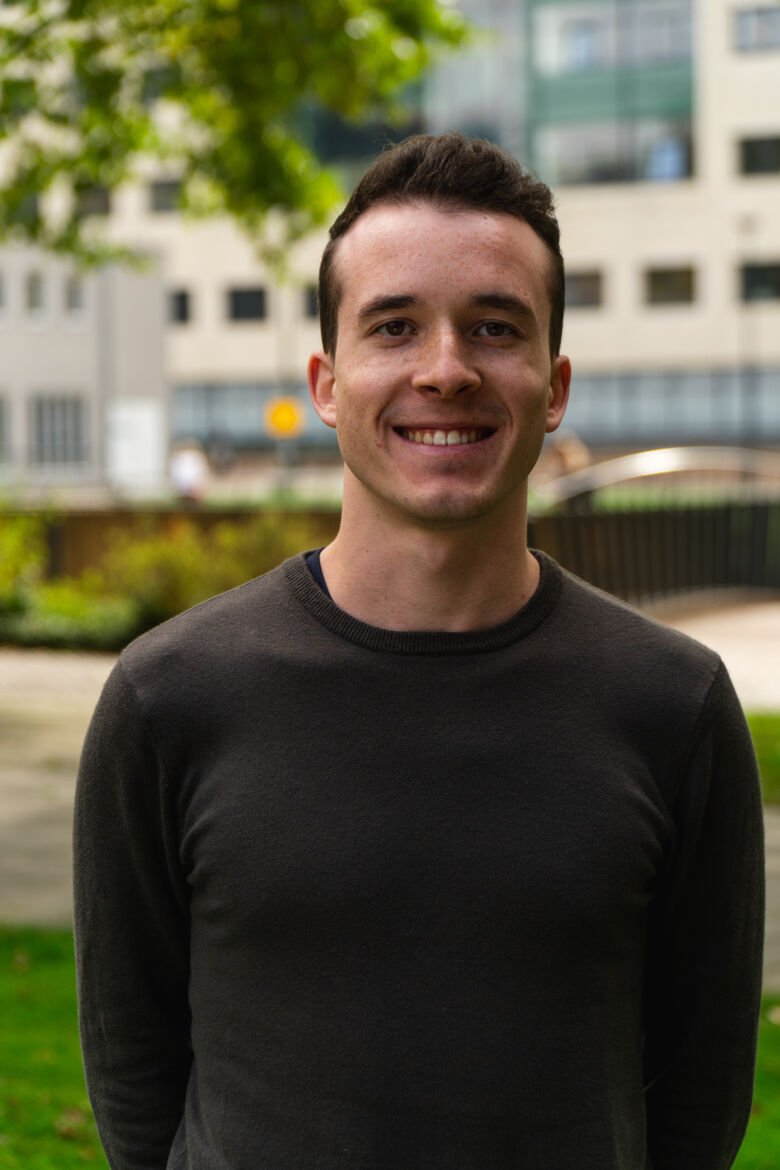 Photo: Private
Alexander Lindberg, Research Assistant at CFG 
Alexander joined the CFG facility as a research assistant in October 2023, after having worked there as a master's student intern. He focuses on the development of a pooled CRISPR genetic screen platform compatible with in situ sequencing methods for in situ guide RNA readout.  
Alumni
Georgia Tsikala (1984 - 2021)
Jenna Persson, Senior Scientist at MOMA Therapeutics, Boston, MA, USA
Allegra Lord, Senior Scientist, Rare Disease, Novo Nordisk, Watertown, MA, USA
Contact details and visiting address
Please contact us with your request at kge@mbb.ki.se.
Karolinska Genome Engineering (KGE)
Department of Medical Biochemistry and Biophysics
Biomedicum 9B, B0951
Solnavägen 9
171 65 Solna 
+46 (0) 70 429 93 51