Hello new staff #6
We are happy to introduce new colleagues and staff changes at the Department of Laboratory Medicine. This time we also have a whole new research group presenting themselves. See presentations below. Welcome everyone!
Staff changes at the administration council
Lena Wallin, finance officer
Lena  will leave the department after many years of employment and start at the Unit for Teaching and learning (TL) situated in ANA10. Lena will continue to work at Labmed 60% until a replacement has been recruited. We thank Lena for all her hard work through the years and wish her good luck for the future.
 
Ingela Norström, educational administrator
Ingela retired on 17 January after many years at KI. We wish Ingela a long and happy life being off work 365 days a year.
 
Per Jonsson, educational administrator
Per will replace Ingela Norström, he currently works at Ersta Sköndal högskola. Per will start in March which means that the education administration will be short in staff until then. Per will introduce himself more in detail in the next staff information.
 
Anna Rönnbäck, HR
Anna returned to work on Monday 27 January. She works full time, but partly from home, partly in office. 
 
Staffan Törestad, Archivist
From 1 February, the University Administration unit for Archive and registry will be responsible for archives and registration within Campus south. This means that no archivists will be employed at our departments. Archivists at the unit for Archive and registry will be situated in Neo. Staffan's temporary employment as a consultant ended on 30 January.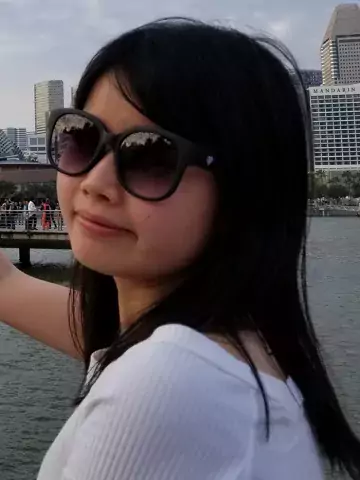 Ying Hua
Post doc at Division of Clinical Microbiology/Andreas Matussek group
Ying comes from Southern Medical University, Guangzhou, China and will do research about STEC, and her major is pathogenic biology. Ying's research direction during her PhD was the interaction between EHEC O157:H7 EspF protein and host proteins and its pathogenic mechanism.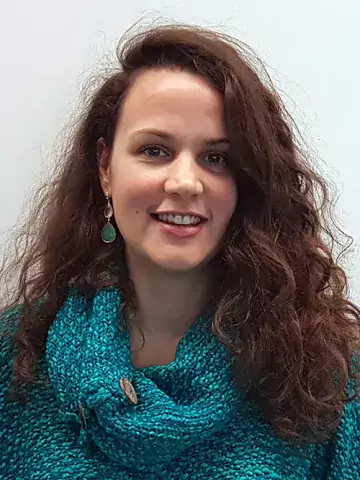 Marion Humbert
Post doc at Division of Clinical Microbiology / Annika Karlsson's group
Marion comes from Grenoble (France) and did her PhD at the University of Geneva (Switzerland). At Labmed she will work as a postdoc on HIV-specific T cell pathogenesis and immune exhaustion with a particular interest in immune recovery and health, in perinatally HIV-infected children and pregnant women.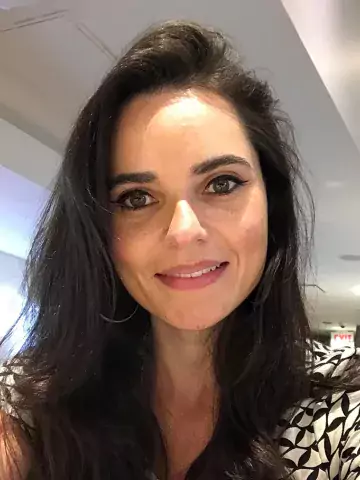 Daniela Nascimento Silva
Post doc at Division of Clinical Microbiology / Sällberg group
Daniela comes from Salvador (Brazil) and did her PhD at the Federal University of Bahia (Brazil). At Labmed she will work as a postdoc on the screening of neoantigens targeting specific patients for tumor-specific T-cell receptors (TCR) of tumor-infiltrating T-cells (TILs).
Karin Pernold
PhD student/Clinical Physiology
Karin was previously a Lab engineer at Neuroscience department and most recently, Research Engineer at Comparative Medicine with focus on behavior studies in mice. Her PhD project at the Division of Clinical Physiology is about home-cage monitoring of mouse behaviors.
Jonas Fuxe research group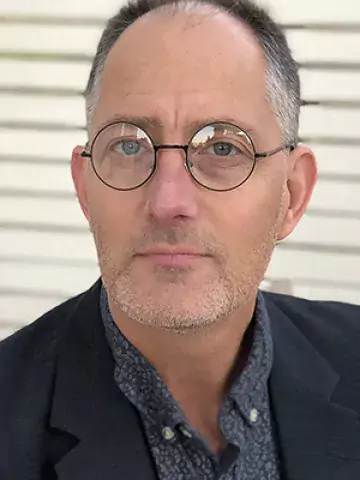 Jonas Fuxe
Research group leader for Jonas Fuxe research
During Jonas' PhD at Karolinska Institutet he studied how the p16 and p15 tumor suppressor genes regulate tumor-related transformation, replicative senescence and telomerase activity. At the end of his PhD, he initiated studies on the coxsackie- and adenovirus receptor (CAR) and cloned its homologue; CAR-like membrane protein (CLMP). After medical studies, he moved to University of California San Francisco (UCSF) for a 3-year postdoc. During this period, he used high-resolution imaging techniques to study cellular and molecular mechanisms of vascular remodeling in mouse models of chronic inflammation. Upon returning to Karolinska Institutet he established a research group with the aim to explore how inflammatory signals affect cell plasticity and tissue remodeling in inflammation and cancer. Over the years, they have discovered novel mechanisms of how tumor cells acquire invasive and metastatic properties by undergoing epithelial-mesenchymal transition (EMT). A major goal for the coming years is to establish collaborative research projects with clinical and research colleagues at KI Flemingsberg to explore EMT as a novel diagnostic tool and therapeutic target in cancer progression.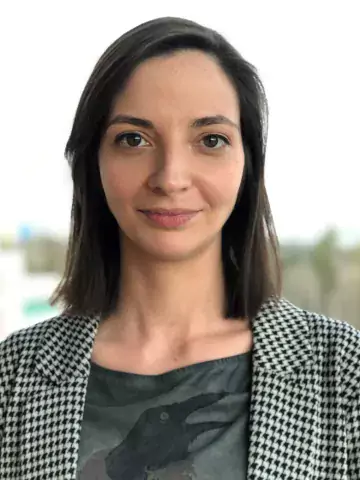 Malgorzata Parniewska
Post doc at Division of Pathology / Jonas Fuxe's group
Gosia comes from Lodz in Poland. She studied Biotechnology at the Lodz University of Technology in Poland where she received her Masters degree in Biotechnology with a major in Molecular Biotechnology and Technical Biochemistry. During her university studies she spent a semester at the Technical University of Denmark under the Erasmus framework. She then moved to Switzerland to perform my PhD at the Swiss Federal Institute of Technology, ETH, in Zurich. There, she have worked with the model organism Drosophila melanogaster to study genetics of tumorigenesis with a particular focus on the insulin and mTOR signaling pathway.  After obtaining her PhD, she joined the group of Prof Jonas Fuxe to study the role of epithelial-mesenchymal transition during lymph node metastasis.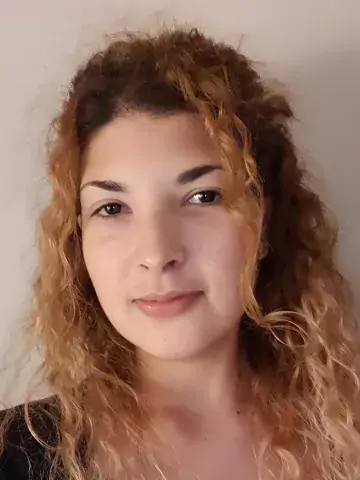 Nikolina Giotopoulou
PhD student at Division of Pathology / Jonas Fuxe's group
Nikolina comes from Greece where she has studied for her Bachelor and her first Master degree in Biological Applications and Technologies, at University of Ioannina. After that she was granted a research fellowship for 2 years and worked as a Research Associate at a Biomedical Institute in Larisa, Greece. Then she moved to Sweden for her second Master degree which was in Biomedicine at Karolinska Institutet, and now she is a PhD student in Jonas Fuxe group where she studies the Lymphatic dissemination of EMT cancer cells.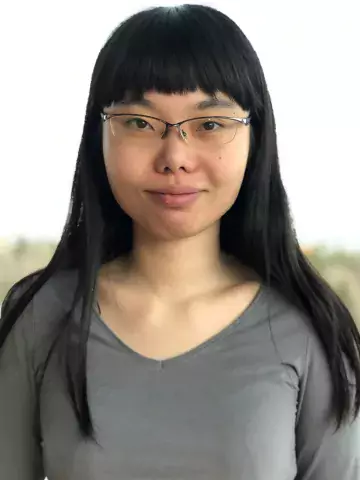 Wenwen Sun
Post doc at Division of Pathology / Jonas Fuxe's group
Wenwen graduated from University of Lübeck and is a licensed physician in Germany. She got her doctorate at Institute of Physiology at University of Lübeck where she studied hypoxia signaling pathways in cancer cells. She joined the research group of Jonas Fuxe at MTC in August 2018 as a holder of DFG (Deutsche Forschungsgemeinschaft) research fellowship. Currently, she is working on identifying novel pathways involved in lymphatic metastasis of oral squamous cell carcinoma.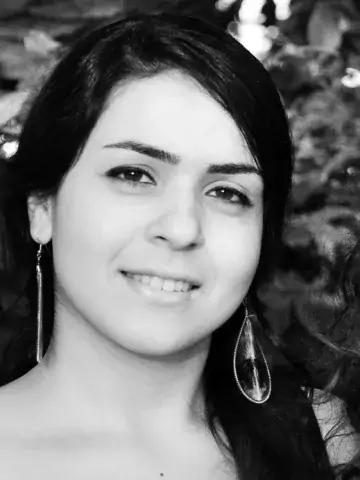 Azadeh Nilchian
PhD student at Division of Pathology / Jonas Fuxe's group
I do research in the field of onco-immunology and studying of cellular and molecular mechanisms of tissue remodeling in chronic inflammatory diseases such as diabetes and atherosclerosis and cancer metastasis.
Originally published on 2020-02-19