KIPRIME - Karolinska Institutet Prize for Research in Medical Education
The KIPRIME is awarded every second year for outstanding research in medical education, which in this case includes all education and training for any health science profession.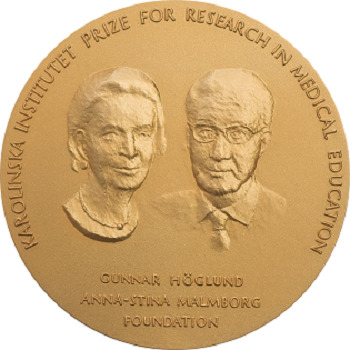 KIPRIME is financed by the Gunnar Höglund and Anna-Stina Malmborg Foundation.
Background
The quality of healthcare depends on competence of the healthcare professionals and the quality of the their education. Medical practice is continuously assessed and improved by research. Similarly, medical education must be research-based, testing innovations and current practices.
Purpose of the prize:
Highlight medical education as an important area of research
Recognise researchers who contribute to better learning by sharing their findings
Stimulate high-quality research
Promote long-term improvements in educational practice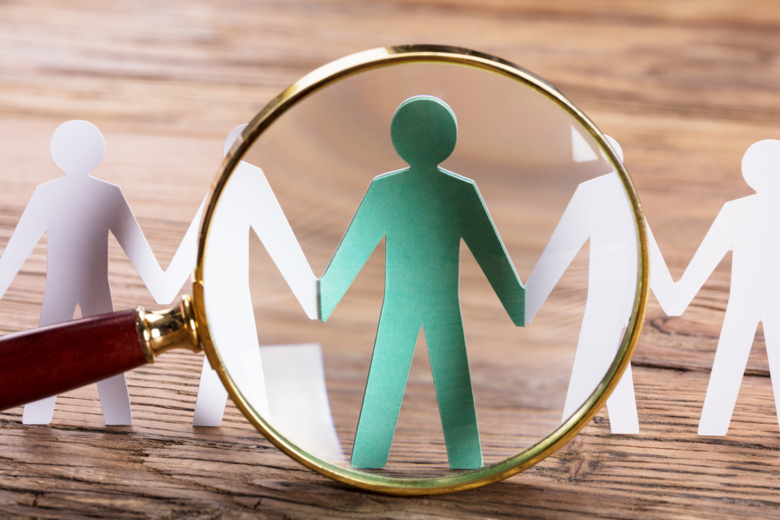 Funding and selection of laureate
KIPRIME is financed by the Gunnar Höglund and Anna-Stina Malmborg Foundation
The awarded prize sum is currently € 100 000
KIPRIME winner is selected by KI and formally approved by the foundation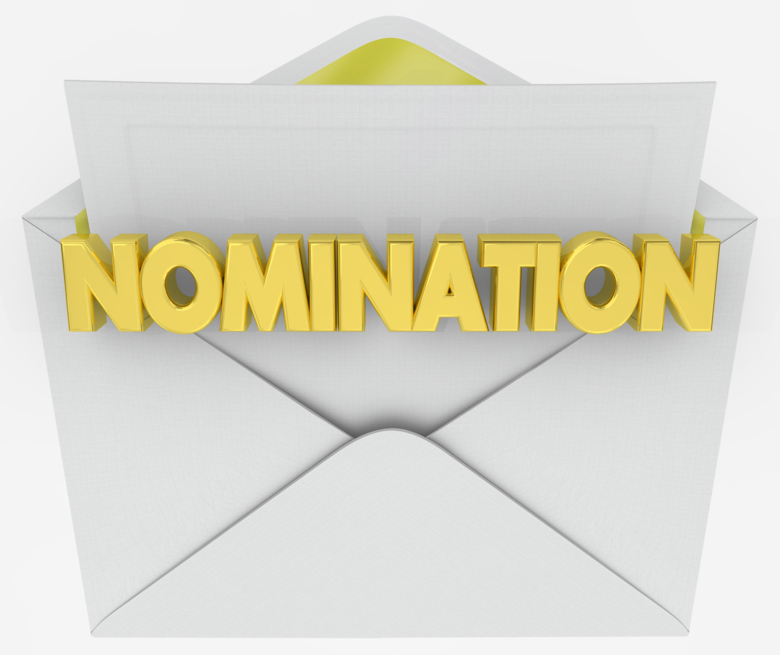 Nomination procedure
Nominations for the 2024 Prize are now closed. For further information, contact Anna Kiessling – the scientific secretary of the prize committee. 
Prize winner 2022 - Professor Kevin Eva
"Professor Eva's research is diverse. It has impacted medical school admissions by introducing multiple mini interviews as a rigorous process with which to select trainees based on their interpersonal skills. His research has also advanced the understanding of clinical reasoning, guided improvements in experts' ratings of student performance, and fundamentally altered how the field thinks about self-assessment, feedback and their role in performance improvement"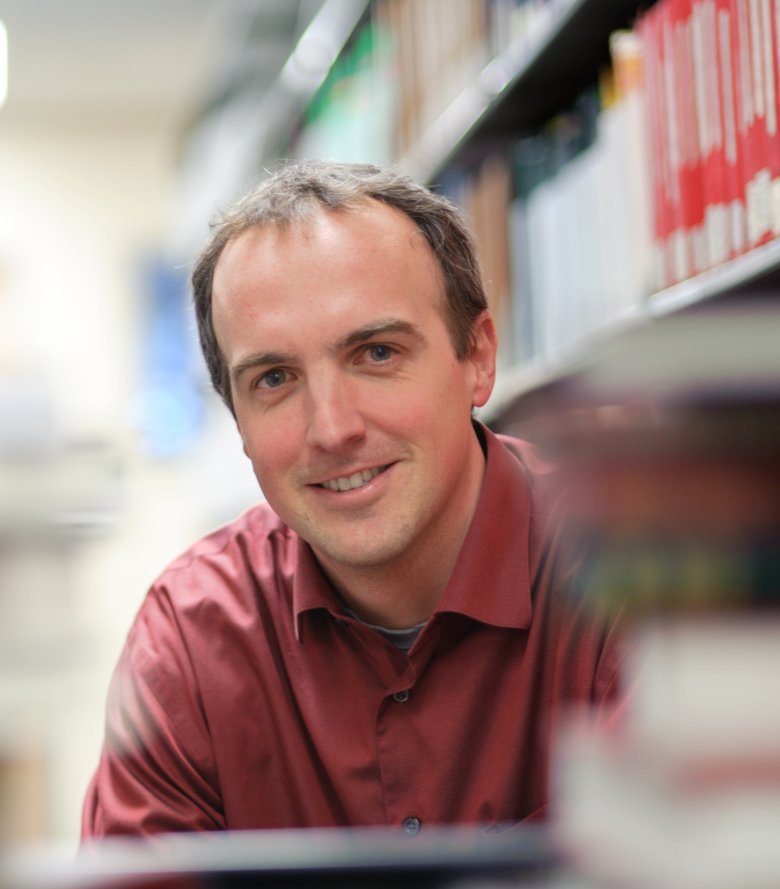 Professor Kevin Eva. Photo: The University of British Columbia Faculty of Medicine.
About professor Kevin Eva
Professor at the University of British Columbia in Vancouver
Director of Educational Research and Scholarship at the Department of Medicine
Associate Director of the Centre for Health Education Scholarship, both at the University of British Columbia
News article: Professor Kevin Eva is awarded the KIPRIME
Prize seminar 2022: Honouring the sacred gift - How understanding diagnostic reasoning can improve assessment practice.
Previous prize winners
Prize seminar 2020: Glenn Regehr
Glenn Regehr earned his PhD in cognitive psychology from McMaster University. He then joined the University of Toronto where he co-founded the Wilson Centre where he also served as Associate Director, Senior Scientist, and the Richard and Elizabeth Currie Chair in Health Professions Education Research. Dr. Regehr has also held appointments at McMaster University and the University of Ottawa. Since 2009, Dr. Regehr has been at the University of British Columbia (UBC) as Senior Scientist and Associate Director of Research at the Centre for Health Educa­tion Scholarship (CHES) and Professor (Department of Surgery). He also holds a cross-appointment with the UBC Faculty of Education.
Glenn Regehr's main research impact has been in conceptualising methodology and its relationship to theory, a groundwork for significant research activity. He has introduced a variety of methodological innovations, drawing heavily on work done outside of the health professions. He has also provided outstanding support and guidance to many colleagues and helped junior researchers to take their ideas forward and to develop their own research programmes. Glenn Regehr has contributed immensely to a broader academic understanding of medical education and his work has improved the educational and scholarly practices in health professions education globally.
Prize seminar 2018: Truth & Myths about Teams – Transforming our thinking about language & competence in healthcare, by Lorelei Lingard
Lorelei Lingard is Professor in the Department of Medicine at the Schulich School of Medicine & Dentistry and cross-appointed in the Faculty of Education at Western University in London, Ontario in Canada.
Professor Lingard has spent more than 20 years studying how healthcare teams function - both in providing care and during clinical training. Her research has contributed significantly to our understanding of how healthcare professionals interact and communicate with each other, which has led to new clinical and educational practices and increased patient safety.
Her research has contributed to:
The widespread understanding that teamwork is a core part of what needs to be learned, assessed and constantly improved within the field of medicine and medical education.
The conclusion that teamwork is a key non-technical skill that forms the basic building blocks of safe patient care, alongside leadership, situational awareness and communication.
The recognition that teamwork is essential to how trainees learn. Clinical teams are the setting for most workplace-based learning in medicine, and their structures and practices profoundly influence that learning.
Prize seminar 2016: Without compassion there is no healthcare, by Brian Hodges
Brian D. Hodges, born 1964, is Professor at the Faculty of Medicine and the Ontario Institute for Studies in Education at the University of Toronto, Canada; the Richard and Elizabeth Currie Chair in Health Professions Education Research at the Wilson Centre for Research in Education; and Executive Vice President Education at the University Health Network.
Professor Hodges has spent the last 25 years advocating for a closer examination of the role that medical education plays in society. His research focuses on the nature of competence and how it is assessed through demonstrable clinical skills and learning objectives. He has successfully advocated including simulations and assessment of mental health and communication skills in medical examinations. This is now standard practice in his native Canada and many other countries.
Professor Hodges' research team was the first in the world to experiment with psychiatry and mental health simulations for Objective Structured Clinical Examinations (OSCE), work that would change the way that medical students are assessed. He wrote the first socio-historical study of OSCEs.
Professor Hodges is currently working on approaches to enable health professionals throughout their career to engage with challenging simulations to improve their clinical skill, communication and team-based practice.
Prize seminar 2014: Well-managed education will improve the quality and capacity of healthcare systems, by John J. Norcini Jr.
Professor John Norcini is awarded the 2014 KI Prize for Research in Medical Education for his important contributions to research in medical education, especially his pioneering research on knowledge decay, specialty certification and the development of new methods of assessment.
Professor Norcini, president of the Foundation for Advancement of International Medical Education and Research (FAIMER), located in Philadelphia in the US, will receive the award and a prize amount of €50,000 at a ceremony in Stockholm, Sweden, on 17 October.
Symposium 2012: What Research has to say about Assessment, by Cees van der Vleuten
Professor Cees van der Vleuten, Chair of the Department of Educational Development and Research at Maastricht University in the Netherlands, is awarded the 2012 Karolinska Institutet Prize for Research in Medical Education for his research in evaluation and assessment of medical competences. Professor van der Vleuten's work has focused since the 1980s on how to evaluate what a student has actually learned. Assessment drives all learning and all curricula, all around the world, and Professor van der Vleuten has developed a method outlining how assessment can be used as part of an education strategy. He is also an outstanding research mentor.
Professor Richard Reznick, Dean of the Faculty of Health Sciences at Queen's University in Kingston, Ontario, Canada, receives the prize for his work in surgical education, including the development of approaches to assessing surgical competence, as well as his role in the development of a surgical safety checklist. This is used globally today and has proved to improve considerably surgical success.
Professor David Irby, Vice Dean for Education at the University of California, San Francisco, School of Medicine, United States, receives the prize for his finding that medical expertise is necessary, yet insufficient, to become a great teacher in medicine.
The Karolinska Institutet Prize for Research in Medical Education 2008 was awarded to Geoffrey R. Norman, Professor of Clinical Epidemiology and Biostatistics at McMaster University in Hamilton, Ontario, Canada.
The Karolinska Institutet Prize Committee sees Professor Geoff Norman as a highly original and innovative researcher in the field of medical education. His research has had a significant impact on our understanding of the development of expertise in clinical medicine. Furthermore, his research has yielded important contributions to our knowledge of the complexity of pattern recognition, clinical reasoning and clinical problem solving. His scientific originality and insights extend into numerous related areas of medicine and cognition, in particular areas such as assessment of learning outcomes and clinical performance, visual perception, and curriculum design. Dr Norman's studies have provided a deep insight into research-based reforms in medical curricula worldwide.
Karolinska Institutet Prize for Research in Medical Education 2006 was awarded to Ronald M. Harden, Professor, OBE MD FRCP (GLAS.) FRCS (ED.) FRCPC, Dundee, Scotland.
The Karolinska Institutet Prize Committee has recognized Professor Ronald Harden as an innovative researcher in medical education and a prolific thinker. His ideas have been tested and put into practice in medical schools around the world. He has made, and continues to make, outstanding contributions to the broad field of medical education, particularly in the areas of assessment methods, curriculum design, and evidence- and information-technology-based medical education. His scientific work has promoted excellence in medical education worldwide.
The Prize was awarded to Professor Henk G. Schmidt, Rector Magnificus and Honorary Professor of Medical Education, Faculty of Medicine and Health Sciences, Erasmus University, Rotterdam, The Netherlands.
As seen by the Karolinska Institutet Prize Committee, Professor Schmidt's research in the field of medical education is outstanding and highly original. His special research areas are problem-based learning, clinical reasoning, and the acquisition of expertise in medicine. They cover the whole range from undergraduate studies to expertise in professional practice. Professor Schmidt's work has had a great impact on the research field, and many of his former students have become prominent and influential researchers. His studies have inspired applications in not only problem-based learning, but have promoted student-centred practices in general. Professor Schmidt's research has influenced medical education worldwide. His influence goes beyond the field of medical education into education.
Chairperson
Professor/senior physician, Department of Clinical Science and Education, Södersjukhuset (KI SÖS)
Scientific Secretary
Professor, Department of Clinical Sciences, Danderyd Hospital (KI DS)
Additional members of the prize committee:
Dr. Madalena Patricio, University of Lisbon.
Prof. Brian Hodges, University of Toronto.
Prof. Terese Stenfors, KI.
Prof. Annika Östman Wernerson, KI.
Doc. Leila Niemi-Murola, University of Helsinki.
Prof. Italo Masiello, Linnéuniversitetet.