Walid fled across the Mediterranean eight times
His flight from Syria to Sweden was marked by robbery, imprisonment and strong concern for his family. Today, Walid Ek's family is together.
Name: Walid Ek
Age: 45
Family: Wife and four children
Fled from: Aleppo, Syria
To Sweden: 3 February 2014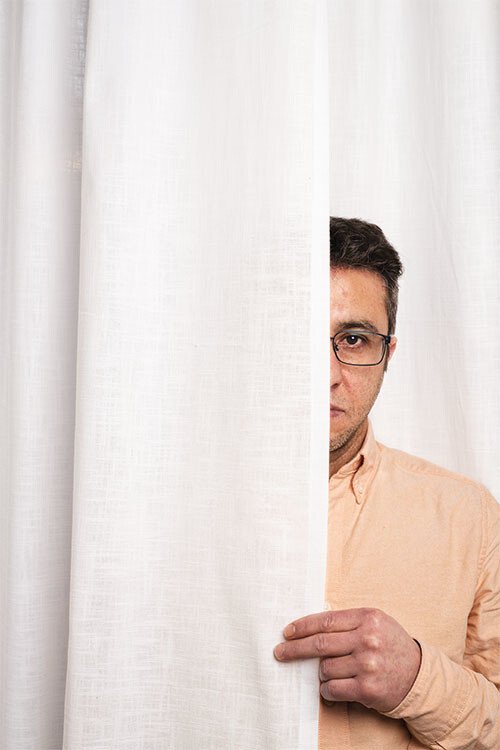 As told to: Maja Lundbäck, first published in the magazine Medical Science no 1, 2017.
"When my brother had been killed, my oldest son was the first to see him. After that, he was so scared he didn't dare go out. I had my own business in Aleppo buying and selling spare parts for cars. Business was good, but it became increasingly difficult for the family to stay so we left Syria for Egypt. But I couldn't support us there so I travelled to Turkey alone. When I wanted to return to Egypt, the rules had changed, so I wasn't allowed to enter.
The fear of not being reunited with my family drove me, despite the risks, to get to Sweden, where I also had my sister. Once there, I intended to apply for family reunification. I paid a smuggler who would take me across the Mediterranean.
Eight times I tried to get to Greece in an inflatable boat. The first time we were stopped by the Greeks and had to turn before we had reached land. The smugglers then said we should have made holes in the inflatable boat and swum ashore the last bit, so we did that the next time, but that attempt was also unsuccessful. Another time, we were robbed of our mobile phones and were dropped off on an island that seemed uninhabited. Luckily, some other refugees in an inflatable boat also turned up, and some of them hadn't been robbed and were able to use their mobile phones, but we were still sent back to Turkey. Another time, we were thrown into the water in the middle of the territorial waters between Greece and Turkey. Most of those who'd been on the boat remained in the water, bobbing up and down in their life jackets, while a friend and I began to swim. We swam for several hours before being picked up. Another time I was beaten across my back after my friend had thrown himself from the boat. I have long since had back pain, which hardly got better from all the times I've been subjected to hypothermia and also beaten.
When I arrived in Greece, I was imprisoned pending investigation of my identity because I didn't have any ID documents. I had left my passport with my wife because I'd heard how common it was to be robbed when fleeing. In the cell, I had anxious thoughts. I got stomach aches and became convinced that I had cancer and was going to die. When I got to see a doctor, I didn't understand what they were saying. They were also talking over my head, which strengthened my suspicion that I was suffering from something serious that they didn't want to deal with. I was then released, but I don't know if it was due to my doctor's visit or because my passport had arrived.
I had almost changed my mind about going to Sweden since the escape had been so difficult, but my nephew convinced me to get there by the overland route. I lay hidden under cotton seeds in a lorry and finally I got to Sweden via Germany. A doctor's examination showed that there wasn't anything wrong with me, I got a residence permit and could visit my family who were now in Turkey. I was overjoyed. Six weeks after coming back to Sweden, I heard that my wife was pregnant.
When we were reunited in Sweden, she was in the sixth month. Of course, it felt good to be with my family again. There was just one thing wrong, my eldest son wasn't with us. He had been refused because he'd turned 18 three months before. When my fourth son was born, my feelings were a mixture of the joy of a baby and missing my eldest son. But we managed to appeal and at last he also came here. We are well now, my eldest son is very well and the children are learning Swedish. I don't have stomach ache any more and I feel grateful."
Increased suicide risk among unaccompanied refugee minors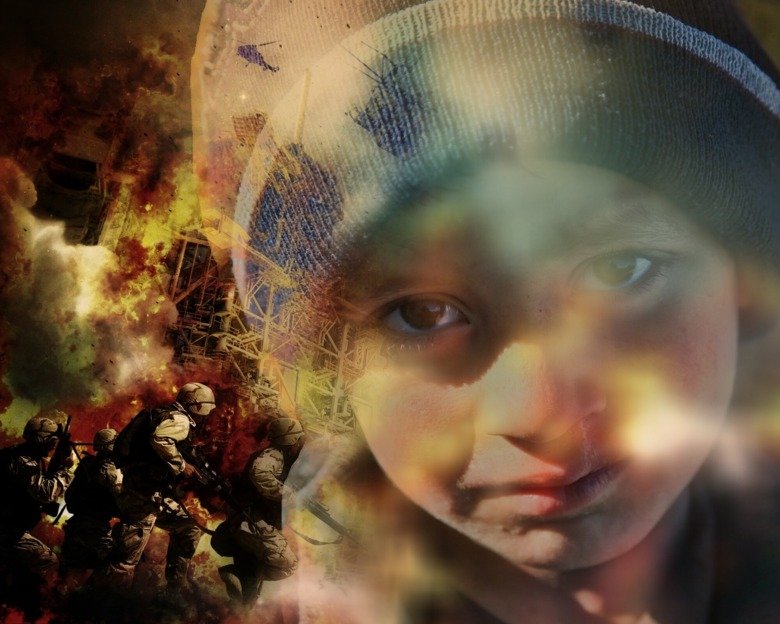 Increased suicide risk among unaccompanied refugee minors
In a report, researchers at KI have concluded that the risk of suicide among unaccompanied refugee minors and young adults in 2017 was nine times higher than the equivalent figure for the same age group in the Swedish population.
Refugee Health