User guidelines - ANA Futura BSL3 Core Facility
Our safety regulations are established together with researchers at KI experienced in the handling of the infectious pathogen, the ANA Futura BSL3 Core Facility management group, the biosafety coordinator at KI, and representatives from the Public Health Agency of Sweden (Folkhälsomyndigheten).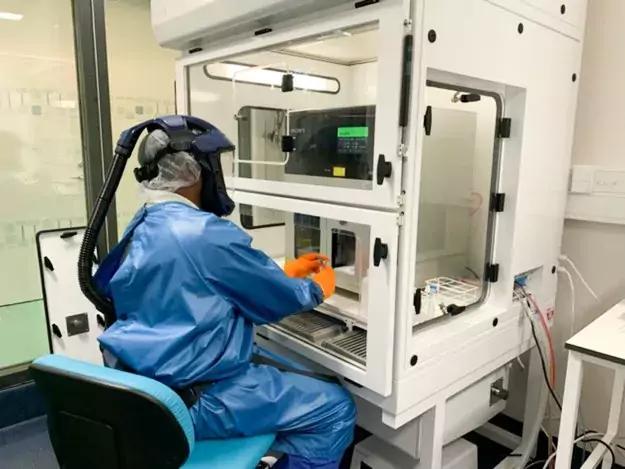 Cell sorting at BSL3 ANA Futura.
Access to the ANA Futura BSL3 Core Facility is preceded by the fulfilment of entry requirements which encompass understanding the risks associated with the handling of the pathogens used in the facility and understanding how to perform experiments with the pathogens in a safe manner.
As a service the facility provides training to new users and experimental support. Enquiries about access to the facility should be made through iLab well in advance so that risk assessments, permits, procedures and training needs can be addressed.