"The alarms on my cell phone are my salvation"
Name: Jannika Kauppi.  
Age: 31 years-of-age  
Occupation: Social worker and self-employed, has an online shop for selling her own art.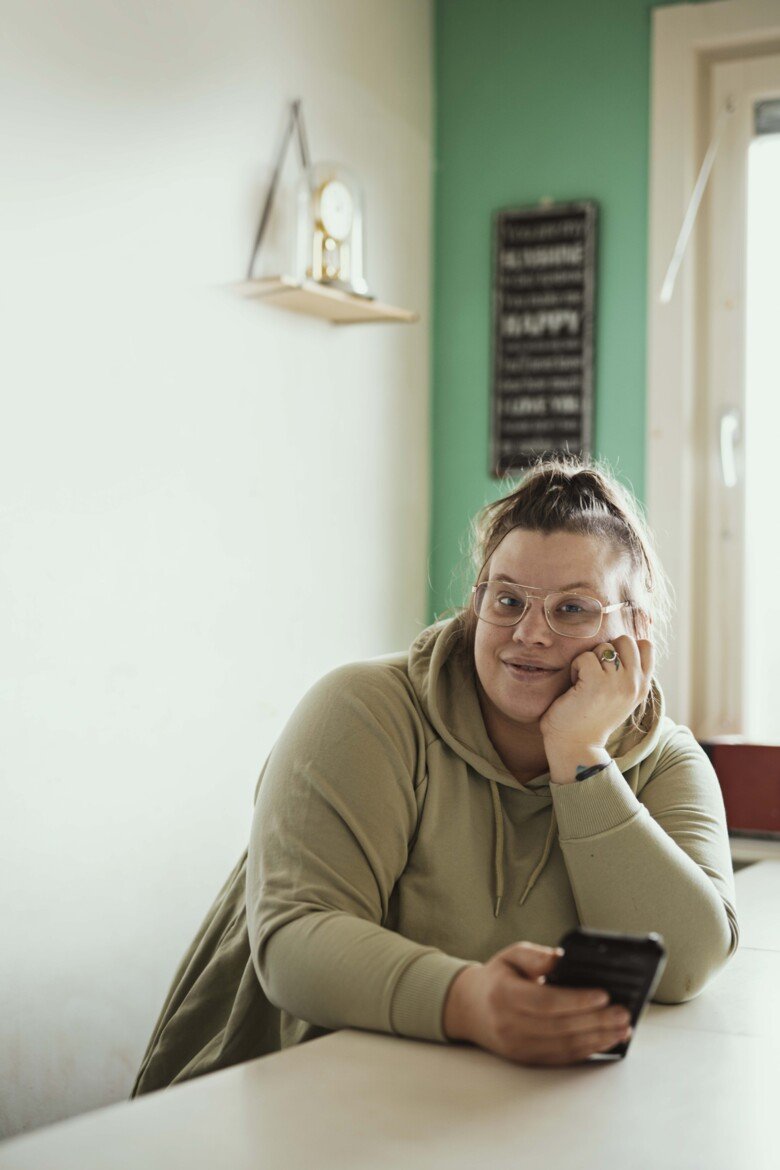 Jannika Kauppi. Photo: Oskar Omne.
"Even when I was a kid I was told I probably have ADHD, but it was not investigated at that time. I was diagnosed when I was 27 years-of-age.. By then I had started my studies to become a social worker, but my studies progressed slowly, so I needed to be diagnosed in order to be able to benefit from adaptation and support. 
I had my first child when I was 20. Today I have three biological children and two bonus children. I think very few would guess I suffer from ADHD. We always arrive on time and everyone has the right things with them.  
The trick for me is installing a tremendous number of alarms on my cell phone. For example, I have eight alarms just to wake me up, the first one goes off 40 minutes before I get up. Then I have two alarms for each step – one that says I am just about to do something and one that tells me when it is really time. It generates an alarm all the way – from waking the children, to making breakfast, to everyone getting dressed, going to the bathroom and getting away. At work, my calendar in Outlook reminds me of everything. The evening alarms are generated after work.  
The alarms have different sounds and these apply to are in my cell phone. The children also have lots of alarms for different phases. This helps me with my poor sense of time. I could put on makeup for 20 minutes and think that only five minutes have elapsed.  
The time aids that are usually given to people with ADHD, e.g., like a whiteboard and a timstock, have not worked at all for me. I think it is typical of the whole problem around ADHD. We understood that adaptations are needed, but they feel that everyone can be helped in the same way. But the whole thing with ADHD is that you tend to think outside the box. The whole idea of standard solutions is impossible. 
As a parent with ADHD, I have a good understanding when my children exhibit examples of forgetfulness or absentmindedness.. We are good at tricky everyday solutions. None of my biological children are diagnosed, but sometimes I think it is because we are so good at good at dealing with the problems so that the symptoms are not noticeable."   
As told to: Annika Lund, first published in Swedish in the magazine Medicinsk Vetenskap nr 2/2021