SciLifeLab: research and facilities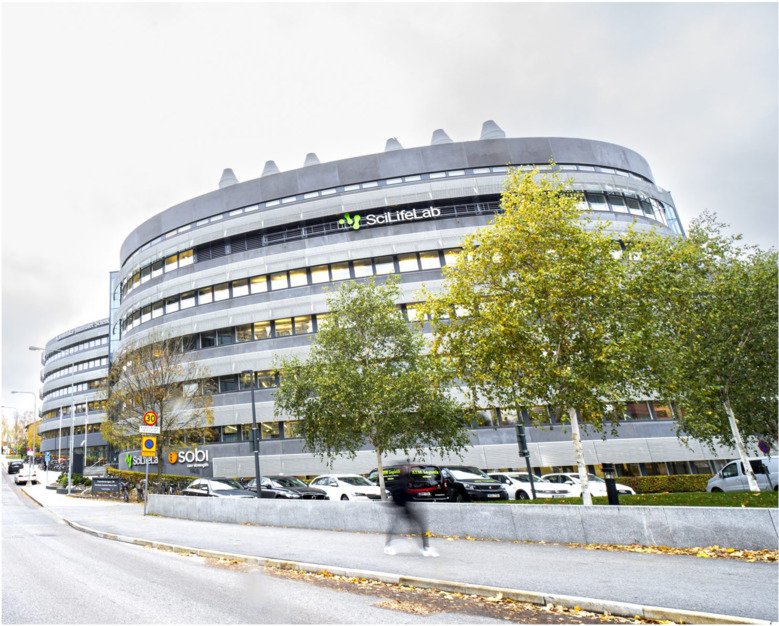 SciLifeLab Campus Solna. Photo: Niklas Norberg Wirtén, SciLifeLab.se
SciLifeLab was founded in 2010 as the Strategic Research Area for Molecular Life Sciences hosted by KI, Stockholm University, the Royal Institute of Technology and Uppsala University.
In 2013, SciLifeLab was awarded status as a National Research Infrastructure for Molecular Biosciences, with a mission to develop novel innovative technologies across a large spectrum of life science disciplines and through its technical platforms provide services to academic researchers, health care and industry in Sweden.
The technical platforms at SciLifeLab annually serve more than 1400 users and more than 3000 projects, for example in various omics- and imaging technologies.
SciLifeLab Fellows
An important mission for SciLifeLab is the Fellows program, where leading junior scientists are internationally recruited to Assistant Professor positions with generous research funding to hire PhD students and postdocs and accelerate technology development and research at SciLifeLab.
Data-Driven Life Science
Since 2021, SciLifeLab is also the host for the national Data-Driven Life Science (DDLS) Program in which KI is one of 11 partners, supported by the Knut and Alice Wallenberg Foundation, amounting to 3.1 billion SEK over 12 years.
KI Science Park
While SciLifeLab has activities and nodes at several major Swedish universities, the single largest physical site is shared with KI's main campus, the SciLifeLab Campus Solna (CSC) located in the α (alpha) and γ (gamma) buildings at KI Science Park.
KI research at SciLifeLab
Currently CSC hosts more than 1000 scientists, in 2022 distributed into 109 research groups (whereof 32 from KI in 2022). Research from the KI groups range across many medical research areas, and importantly contributes to research and technology development and implementation at SciLifeLab.
More information