Hugs and boundaries – parenting with the support of research
How should we be as parents to make our child feel as good as possible? And how can we help as many people as possible succeed with this task? Read about the researchers who are studying the parenting programmes.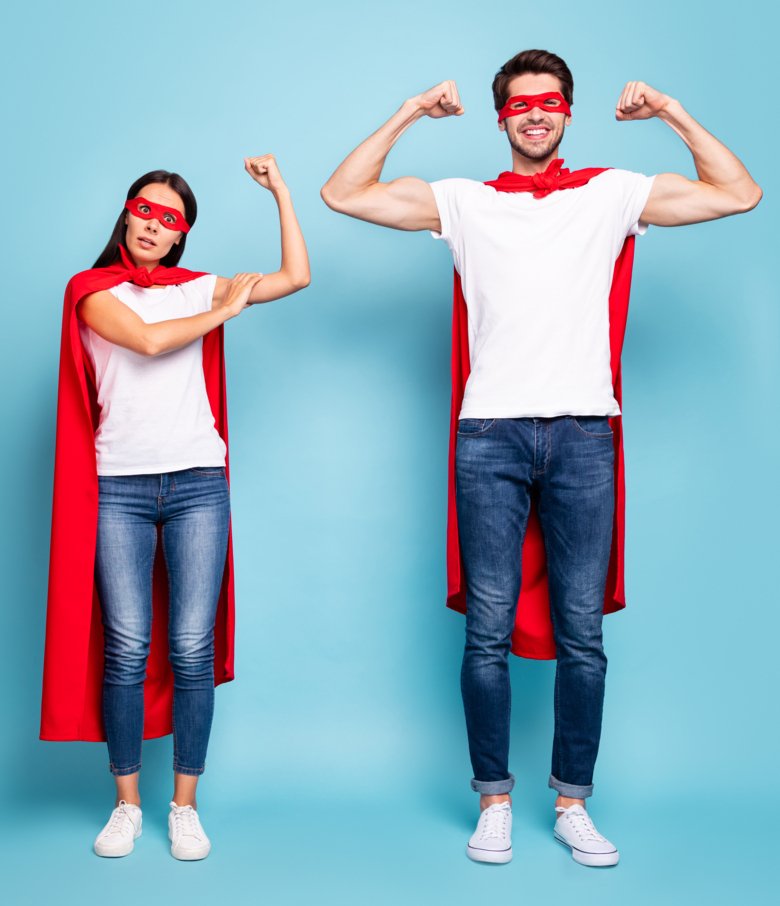 Even super-parents need support sometimes. Photo: Getty Images
Text: Annika Lund, first published in Swedish in the magazine Medicinsk Vetenskap no 2/2021 
Just over 40 years ago, in 1979, Sweden became the first county in the world to introduce a ban on the corporal punishment of children. Thus, a new view of parenthood had found its way right into the Swedish statute book. Authoritarian parenting, which was the norm in the first half of the 20th century, had subsequently been replaced by a more democratically oriented family governance. This is what Martin Forster, a clinical psychologist and researcher at the Department of Clinical Neuroscience at Karolinska Institutet, tells us. 
"Early parental research was preoccupied by these kinds of issues, e.g., boldly describing what different parenting styles look like. It then became clear that some approaches were more beneficial for the development and health of children," says Martin Forster.  
In the 1960s, researchers described four parenting styles, based on how clearly they are oriented towards warmth and parental boundaries. In authoritarian parenthood there is a hard boundary, without warmth. There is punishment and an emphasis on obedience. The democratic parenting style is characterised by both warmth and boundaries – but the boundaries are less sharply set and are in a warm and friendly environment. In addition, usually two more styles are described: laissez faire parenting, where boundaries are missing but where there is great warmth, and neglectful parents, who do not set boundaries or become involved.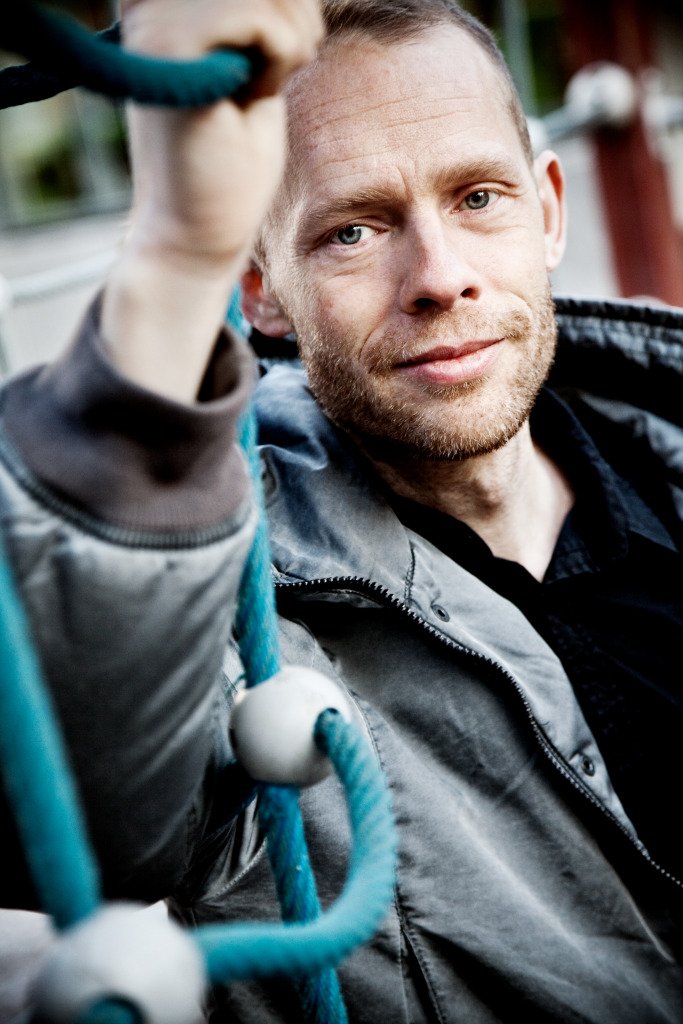 Martin Forster Photo: Mia Carlsson
According to Martin Forster, there is massive support for the democratic parenting style being most beneficial to children. This applies to children in all cultures and contexts where the matter has been investigated. It is also well documented that children feel good about having a secure connection to their parents. This style develops if the parent is present, responsive and predictable; the child should be able to understand the actions and reactions of the parent and that these thing that the child can expect. It creates trust between parents and children, a safe base in life – and growing up in such a context will put its imprint on the individual, through adolescence and into adulthood," says Martin Forster.  
"So there is basic research that clearly advocates democratic parenting and parents who are present, responsive and predictable. The next question will be how to help more parents be like that. I have devoted a lot of time to doing that. This is where parental support comes on the scene," Says Martin Forster.    
The parenting program Comet
He co-developed Comet, one of the most widely distributed parenting programmes. It is designed to reduce squabbles and conflicts in everyday life by teaching parents in groups to do exactly as described above – setting boundaries in a warm context, where the parent is present, responsive and predictable.  
An important feature of comet is "The Child's Moment", where the parent and child repeatedly do enjoyable things together. Other important elements are that the parent should prepare the child for difficult things, such as putting away the mobile in the evening or getting away in the morning, and paying attention to when the child does good things instead of just griping and making note of wrongdoings.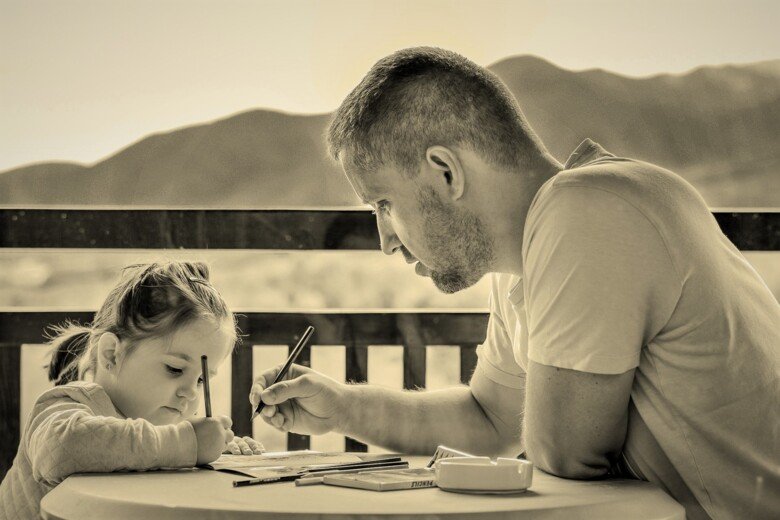 Father and daughter drawing. Photo: Daniela Dimitrova
However, today there is a plethora of parenting programmes. Anyone who visits the website of one of Sweden's smallest authorities, the Swedish Agency for Family Law and Parental Support, will encounter a recent review, carried out in November 2020, of available support options. 30 different programmes are presented, but even that is not the entire repertoire.  
The programmes are called ABC, Active Parenting, Cool Kids, Leadership Training for Teen Parents, Mom and Dad After All, Dad Came Home and Triple P. One is aimed at families where physical abuse has occurred, another for parents with a refugee background. Several are directed towards reducing squabbles and conflicts, some are more about creating an awareness of the needs of children. Some are based on attachment theories, others on principles based on Cognitive Behavioural Therapy. They are aimed at parents with children of different ages and they are administered in different ways – by regions, municipalities or private actors. 
In short – they are difficult to have an overview of and keep apart.  
"Unfortunately, there is no organisation or authority that owns the issue of parental support at an overall level. Different municipalities can pick up different programmes that they believe in or because there is some local connection to a researcher. This is different to what it is like in Norway, for example, where there is state control of these efforts and a decree that all municipalities should offer certain activities. Here in Sweden, each municipality can do things in its own way – some have expanded support for a large-scale operation, others barely offer this," says Martin Forster.  
What do you think of that? 
"That it is not a good thing. Parental support is identified as an important part of public health work. Just as the Child Care Centre is responsible for early support for parents, we should have guidelines and a designated principal for how continued parenting work should take place," says Martin Forster.    
In 2014 a study was presented in which four of the most widely distributed programmes were compared. In the study, more than 1,100 children aged three to 12 were radomly assigned to one of the Connect, Cope, Comet and Incredible Years programmes. Those on a waiting list constituted a control group.  
It is important for a secure connection that parents' reactions are understandable and expected. Photo: Getty Images
According to the study, both children and parents were helped by participating in these programmes. More than nine out of ten children experienced positive behavioural changes within a few months, parents had fewer angry outbursts and less punitive behaviour. Some effect still persisted after two years.  
But there was really no difference between the different kinds of support – the effect was about the same, regardless of in which program the parents participated. 
"The important thing is that parents get to meet each other, have access to a structured material and the opportunity to work with things at home. This gives parents a chance to change the way they are as parents. But of course, operations that offer parental support should choose programmes or actions where research supports how they are designed and that the have an effect," says Martin Forster.   
Reduce conflicts
A very common goal of parental support is to reduce squabbles and conflicts. For example, this is the focus of three of the four programmes mentioned. Although all parents are welcome, Cope, Comet and The Incredible Years are primarily aimed at families where there is a lot of defiance and sullenness in everyday life – in short, brawling/squabbling. Or, in the language of psychology – behavioural problems. And all programmes succeeded in reducing squabbles and conflicts in the everyday lives of families, for up to two years.  
However, the long-term effects of parental support programmes, through adolescence and into adulthood, have not yet been demonstrated. Such a question refers to the results of basic research, such as that of the different behaviour of parents. For example, if the parent is authoritatively strict and believes in punishment as a parenting method, this can adversely affect the child in the very long term, e.g, through difficulties with self-esteem in adulthood.  
Other basic research shows that children with certain problems, such as concentration difficulties and frequent conflicts with their surroundings, are at increased risk of having problems with results at school and friends. These themselves are risk factors for more serious mental illness, such as addiction. 
Thus, the extent to which parental support can steer life in a better direction in these contexts has not yet been shown. However, what has been shoes is that parental behaviour plays a role in how their children feel, even later in life. 
"Nevertheless, the role of parents actually play has gradually been reassessed," says Martin Forster.  
The importance of genes
"In recent years, we have been able to factor in the importance of genes. Some of the things we previously blamed the parents for, are now considered to be the result of genes. Some children have a vulnerability to become rowdy, anxious or depressed regardless of what their parents do. With this knowledge, we can reduce the apportioning of blame on parents, which has been evident in past decades. At the same time, parents have an important role, which applies in particular to children with a vulnerability. Children with a predisposition for rowdiness, anxiety or depression need, more than other children, parents who are competent in facing these difficulties," says Martin Forster.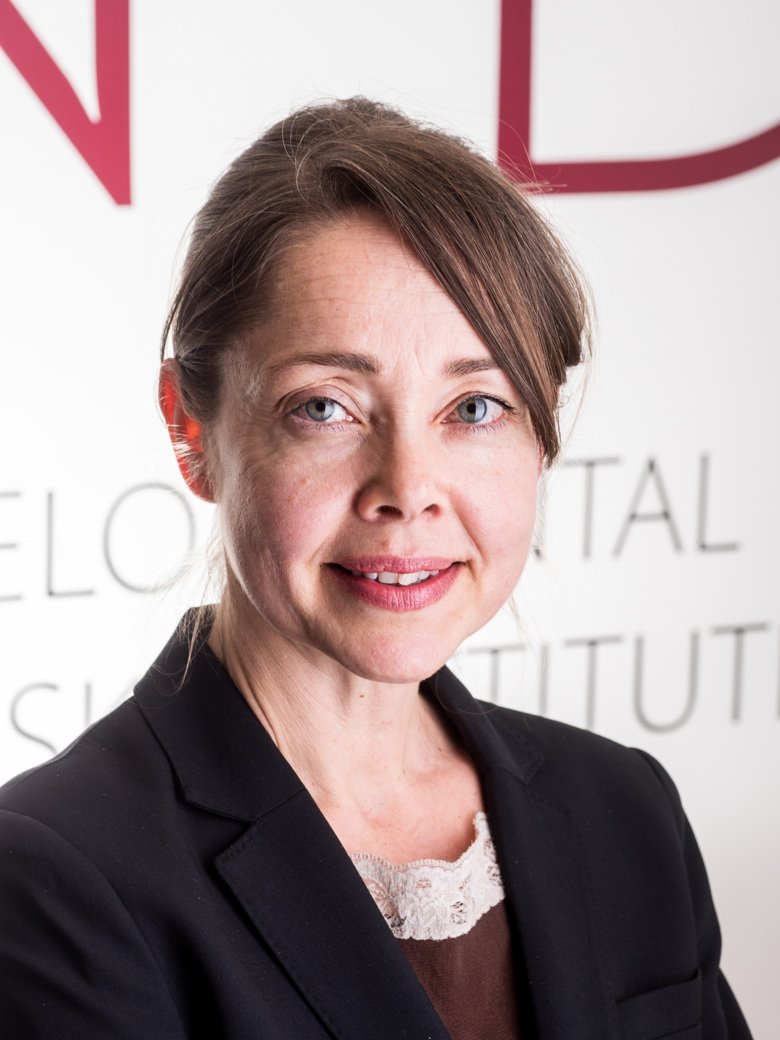 Tatja Hirvikoski. Photo: Martin Hammar
This makes it especially important that parenting programmes are accessible to everyone. This, however, is not quite the case today. Some parents find it difficult to embrace the support in the form it is usually given – in a group. This is what Tatja Hirvikoski, Head of Habilitation & Health in Region Stockholm and researcher at KIND at Karolinska Institutet, tells us. She has worked with developing a parental support programme specifically adapted for parents with ADHD. It is called IPSA, Improving parenting skills – adults with ADHD. 
"A recurring comment we received from parents with ADHD was that they had completed Comet or ABC or some other programme, and they understood everything that was said and agreed with everything – but when it came to them applying this knowledge in their everyday life, that is when it stopped. They could not do it. These parents need to receive the kind of parental support that is adapted to the needs that exist for them," says Tatja Hirvikoski.  
There are two areas with which this parent group often struggles. One is about having routines and structure in everyday life;of keeping track of the children's activities, remembering to buy new boots, making sure there is breakfast and that they have a packed lunch with them for the school excursion. The second area is about emotional regulation, about finding strategies to maintain calm when stress levels increase in an everyday life situation full of chaos.  
"Everybody knows that these things go hand in hand. We become more irritable and prone to conflict when we are subjected to stress and chaos, it is a universal human trait. But parents with ADHD are more prone to end up in stressful and chaotic situations than other parents," says Tatja Hirvikoski.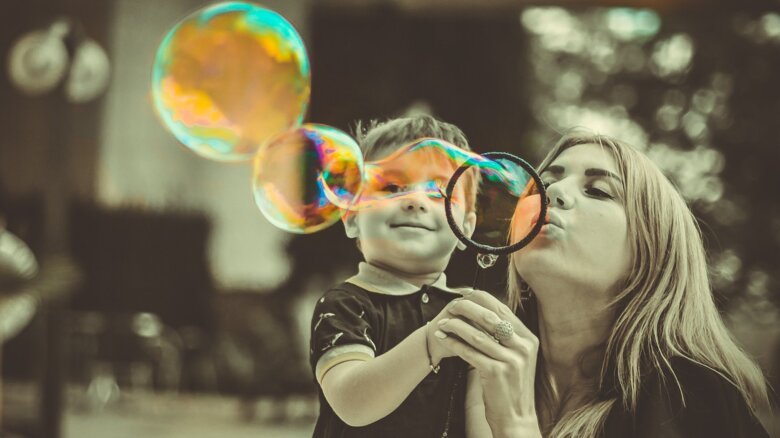 Mother blowing soap bubbles with her son. Photo: Marina Velmozhko
There are several ways that IPSA is adapted for the parent group. For example, everyone has individual meetings with an occupational therapist alongside the group meetings. The occupational therapist helps to apply the strategies and practical solutions that parents have learned at the group meetings. One such solution may be to schedule micro-breaks, so that energy for demanding situations is replenished, e.g., the afternoon session with pick-up at preschool, return home and meal preparation. It can be a question of as little as five minutes with relaxation exercise and snacks on a park bench on the way to preschool. 
"In IPSA, we start by working with the parents themselves, we focus on their stress and energy levels. Only when the conditions are in place do we move forward with other parts of the programme, things like preparing the child before something is to be done and the fact that you should choose your battles. Another important thing is "The Child's Moment". But it requires strength and a certain amount of calm in everyday life to make it happen at the scheduled time, with the promised content," says Tatja Hirvikoski. 
IPSA is now given to nine parents per term in Region Stockholm, within the framework of a study. The groups fill up quickly and the need for special support for this group is "enormous", says Tatja Hirvikoski. There are a wide range of studies that show the same thing – parents with ADHD struggle with parenting and want to develop in their role as parents. 
How would you like things to be for this parent group? 
"Oh! I have a long wish list. I would like there to be greater understanding and knowledge at the societal level. She provides a concrete example. If a child on a football team or in school class is often absent or is late or brings the wrong equipment, then you should not blame the parents saying that they are uninvolved, unwilling and lazy. You might instead think that this is a parent who, for some overpowering reason, has a hard time making everyday life work and then has to think about how to get the child to arrive on time with the right things.", says Tatja Hirvikoski. 
"Instead of blaming the parent, you can help him/her. It is very common for people to think that a child's difficulties are due to the fact that the parents are messy – but it can be a case of shared genetics, that parents and children are grappling with the same kind of difficulties. If more people understood this, life would be much easier for these parents – and for the children." 
Home visits for first-time parents
There are other parent groups in Sweden that are struggling with major difficulties. This can be seen in the overall statistics for various health-related measures and conditions. In socio-economically vulnerable areas, the children are particularly vulnerable. In these areas, more young children have tooth decay, more are exposed to cigarette smoke at home, more are obese and fewer are vaccinated.  
A project addressed to first-time parents living in Rinkeby has been in progress since 2013. They are offered six home visits until the child reaches the age of fifteen months. These home visits are attended by a Child Care Centre nurse, a family counsellor from social services and, if necessary, an interpreter.  
Each home visit lasts an hour and there is a template for what the conversations should contain. During one home visit, the family is given a picture book and library card, during a second visit they are given information about the preschool is described and how to register for a place in the queue. At the same time, a lot of time is allotted for things the parents themselves want to take up. 
There has been a great appetite for these home visits. Already in the first year, 94 percent of first-time parents in Rinkeby accepted the service and opened their door, despite the fact that there is a general distrust of social services within the group. 
Some evaluations have been carried out. For example, the proportion of children with tooth decay has decreased while the vaccination rate has risen.  
As a result, home visits have gained a good reputation and the model has spread to a number of municipalities in the country.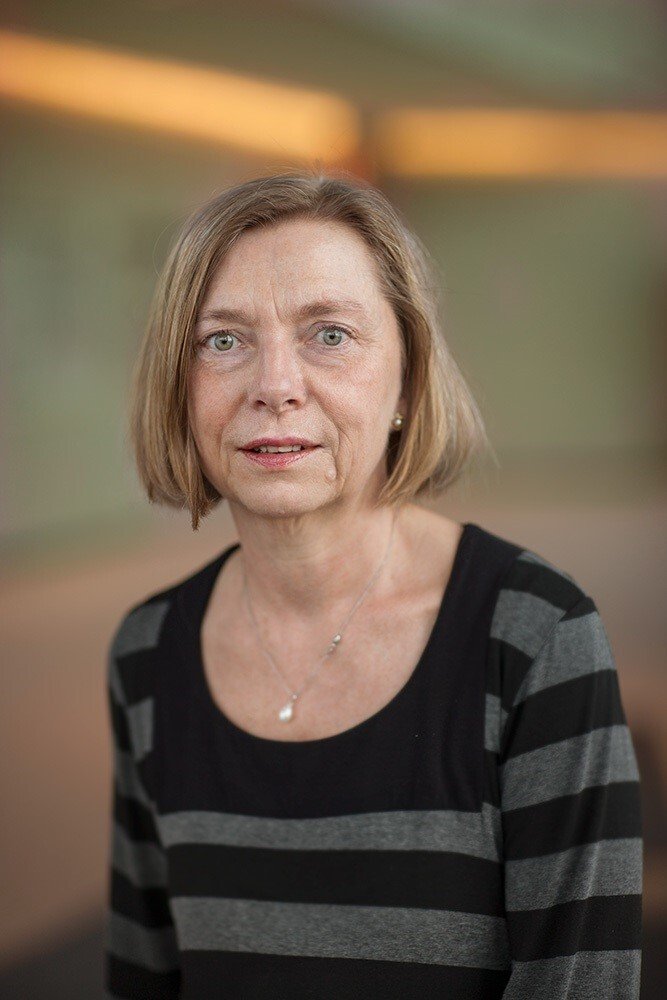 Lene Lindberg. Photo: Magnus Bergström
However, Lene Lindberg, a psychologist and researcher at the Department of Global Public Health at Karolinska Institutet, is worried about this introduction being too rapid.  
"It is important to see the effects of these efforts before they are become permanent. It is difficult to randomise these things in real life, but you can also find ways to do that," she says.  
Lene Lindberg is currently conducting a study to evaluate this very arrangement. In this study, first-time parents in ten vulnerable areas in the Stockholm area will be compared – half will receive extended home visits, the rest will receive the usual Child Care Centre programme. The parents will then be interviewed and hard data such as different measures regarding the health and development of the children as well as healthcare consumption will be collected.   
 "My hypothesis is that offering this service will have an effect. However, it is not all that comprehensive from an international perspective. Much greater efforts are being made in vulnerable areas in other countries. In some countries, home visits are offered from the beginning of pregnancy until the child is four years-of-age. That allows you to see huge effects that we will not be able to see in this study," says Lene Lindberg. 
Parenthood in Sweden
She is also involved in another parental support project addressed to parents who come from another country, called Parenthood in Sweden. It is aimed at parents with children aged 0-18 years and includes five group meetings with information and a discussion about different themes. For example, this can deal with genital mutilation and child corporal punishment, but also about how to act if you suspect that your teenager is using drugs or is on his/her way into criminality. 
"Some parents feel powerless and have a view that in Sweden, children are allowed to do what they want and parents are not allowed to do anything at all. During these meetings, we discuss how you can be a parent in Sweden and what strategies you can use to set boundaries. There is also discussion about from where to get more support, for example, the social services and the police, what resources are available in society for those who need more help in their parenting. Some parents tell us that they have dared to make such contacts after these conversations. Others have moved on to other parenting programmes, addressing perhaps such topics as drugs or disruptive behaviour," says Lene Lindberg.   
BRIS [Children´s Rights in Society] has taken it upon itself to train the group leaders and the programme is now being spread in many vulnerable areas.  
"As a researcher, I can grumble about it. This program has not been evaluated to such an extent that we can say that it has such good effects that it should be provided all over Sweden," says Lene Lindberg.  
Why has that happened? 
"There is a very strong desire from many quarters to do something about it, that we have to try something – now," says Lene Lindberg.