Daniel Häggkvist: "Took eight years before I talked about my MS"
Name: Daniel Häggkvist, 32
Received his MS diagnosis: 2006
Works as: Training instructor.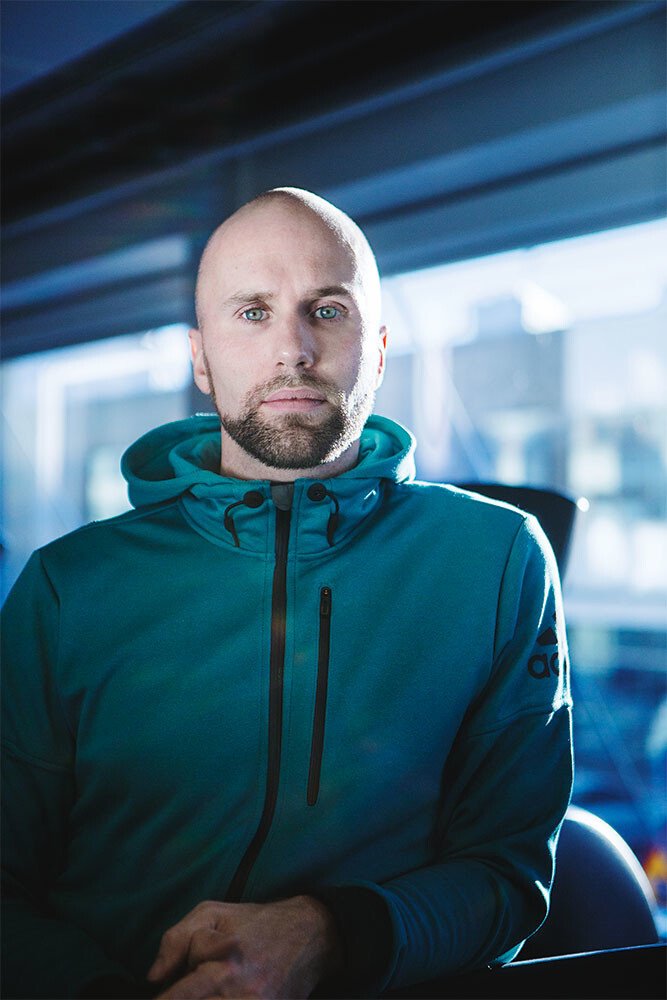 Daniel Häggkvist. Photo: Linda Forsell
As told to Maja Lundbäck, first published in the magazine Medicinsk Vetenskap, no 4, 2016.
"One morning when I was in the shower waiting for the water to reach a comfortable temperature, I saw that the steam was surrounding my leg, but I felt no heat. When I poured the water on my other leg, I burned myself properly. I thought it was probably a pinched nerve, but after a few days I started to have trouble walking and went into the emergency ward. The first hospital couldn't help me, but I stood my ground and then they sent me on to a bigger hospital. 72 hours later I was diagnosed with MS. It was like a blow straight to the chest. The shock lasted several years and it took eight years before I talked openly about my diagnosis. I was terrified that people would look down on me and think I couldn't handle things. When I finally opened up about it, I didn't get that reaction.
I haven't had any serious flare-ups since my first, but sometimes my legs give way, I experience tingling, poor balance and fatigue. But if I feel tired, I often find another explanation for myself and those around me. It often happens that I play down various symptoms.
The first medication didn't work so well so I had to switch. Since then the treatment has worked. Still, I prepare myself every day for the eventuality that I won't able to walk when I wake up. I've also had problems with self-confidence and often wonder if I'm up to the task. At the same time I've been lucky; it was good that the diagnosis was discovered early. My approach is to not put limits on myself. I had "Never let it win" tattooed on my arm, which has helped me a lot when I doubt myself.