Working close to industry stimulates research
Top research is based on teamwork, with success derived from continually querying results. Pär Nordlund likens the work of a research director to the job of forming a talented corporate team.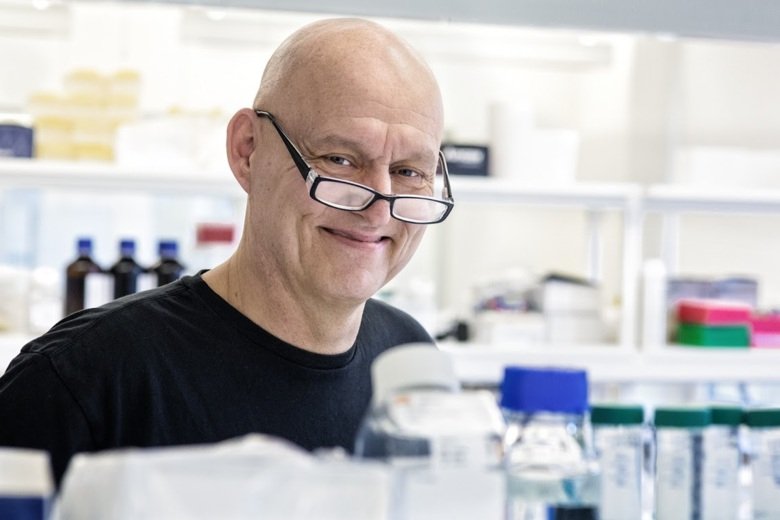 Pär Nordlund. Photo: Håkan Lindgren.
"Heading a research group is like being an entrepreneur. You put together your team in a similar way to when you start a business, and you need to be extremely responsive to the people you surround yourself with," says Nordlund, professor of oncology-pathology at the institution.
Under the leadership of Professor Nordlund, the team is responsible for a raft of research breakthroughs in medical biochemistry and biophysics. Many of them have become the basis for new companies that improve processes within drug development.
"We've achieved excellent research purely in academic terms. And I've always liked working closely with industry. This is how we've come to understand the challenges facing drug development today, and succeeded in providing a number of solutions," explains Nordlund. 
Spin-offs include Sprint Bioscience that was established in 2009. The background to this was a breakthrough known as fragment-based drug development, where knowledge about the molecular structure of individual proteins is used to build-up a drug molecule piece by piece.
A mechanism for drug discovery
"We now have a mechanism for drug discovery in place, with which we can introduce any sort of biological concept with the relevant characteristics. We offer both a platform and the right competencies to develop new drugs, which differentiates us considerably from other companies to come out of Karolinska Institutet," says Jessica Martinsson, one of the five founders of Sprint Bioscience.
Setting up the company was made easier with advice from KI Innovations, and in its early stages, the company grew at KI Science Park. Today, Sprint Bioscience is stock market-listed and its some 30 employees work nextdoor to Karolinska University Hospital in Huddinge.
"Starting a business makes the research just that bit more real, and of practical use.
Combination of competences
Sprint's strong performance shows how important it is to have the right combination of competences, explains Martinsson.
"Pär is extremely visionary, energising and creative, and was an important piece of the puzzle in the past five years. And the rest of us have contributed with industrial experience and a business focus that has brought success. Right from the start, we had the right fusion of competences and we're now an example for others," says Martinsson.
Pelago Bioscience is the latest company based on Nordlund's research. The business helps drug companies improve control of new drug candidate testing.
"We've created a general method for indicating when a drug binds to target proteins, which has not previously been available. Today, our method is used by most drug development companies," says Nordlund.
The team has played a decisive role here too, he stresses. "The most important thing is to get the right people in place from the outset, it's so easy for things to go wrong early on. Then you need to continue to question your results. You mustn't fall in love with your project and blind yourself to the task of trying to understand what's happening and how something works," says Nordlund.
Pelago now has around 25 employees. In parallel with the spin-offs, work continues on academic research.
"Starting a business makes the research just that bit more real, and of practical use. If you think you have a useful idea, it's not before you start a company and meet your customers that you know what it's worth," says Nordlund.