Welcome to join KI Alumni!
Stay connected with the KI community! Become a member today and join over 19,000 active alumni around the world. For free, of course!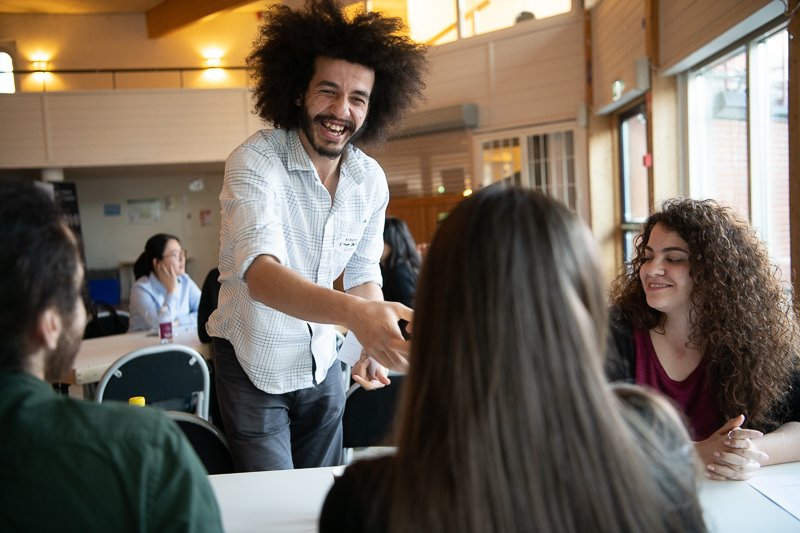 Becoming a KI Alumni
We welcome everyone who would like to maintain contact with KI as either "alumni" or "friend". You may no longer be at KI, but KI will always be here for you. 
ALUMNI: Graduates of any study program at KI, including Bachelor's, Master's, and PhD programs, postdoctoral fellows, exchange students, employees and  researchers.
FRIEND: KI affiliates, collaborators and others who have interest in KI.
By becoming a member you will have access to:
Grow a worldwide contact network of KI alumni
Invitations to events, lectures and seminars worldwide (or choose your region)
Updates on KI's latest news and developments
Inspiring interviews with fellow alumni across the world
Get inspiration and career tips
A free subscription to Medical Science, KI's scientific magazine
The KI Alumni relations office helps you:
Organize events and reunions
Find fellow alumni
Support and guidance to start a new alumni network
Staying connected
How you can get involved
Our alumni are important to us! Your involvement will support KI's mission to conduct research and education and to interact with the community, nationally and globally.
What you can do
First and foremost – join the network if you're not already a member. It's completely free and the membership contains some really nice benefits.
Contribute an alumni profile - tell us your story!
Have you been to a reunion? We would be happy to share some images and a short summary from you.
Start a new alumni network for your program
Participate in events, seminars and lectures at KI.
Visit KI as a guest lecturer.
Join our talent pool
Inspire students and share your knowledge and your experience around studies, career opportunities and life balance. Join our KI Alumni Talent Pools.
How to find KI's Alumni
We strive to improve your possibilities of finding your old classmates and colleagues. The Alumni Office does not currently have a searchable alumni portal. At the moment, we recommend searching the KI's University Page on LinkedIn or contact the Alumni Relations office 
Already a member?
If you are already a KI Alumni member make sure to update your profile to not miss any activities, offers or events. If youre not sure to what you should update, here is a list: 
If you have a new e-mail address
If you change your name (sur- and lastname)
If you change your address
If you have a new job
Click here to update your profile! 
This link will lead you to your specific alumni contacts page where you can review and correct your information.
Processing of personal data for KI Alumni
If you have any questions regarding personal data KI have collected all you need to know regarding the GDPR-guidelines on this page. 
Do you have any questions?
If you have any enquiries, suggestions or just want to say "Hello!", don't hesitate to contact us at alumni@ki.se