The right contacts led the way
He is behind a unique test to distinguish benign prostate cancer from aggressive forms of the condition that require immediate treatment. Finding the right contacts at the right time was key to the success of the project.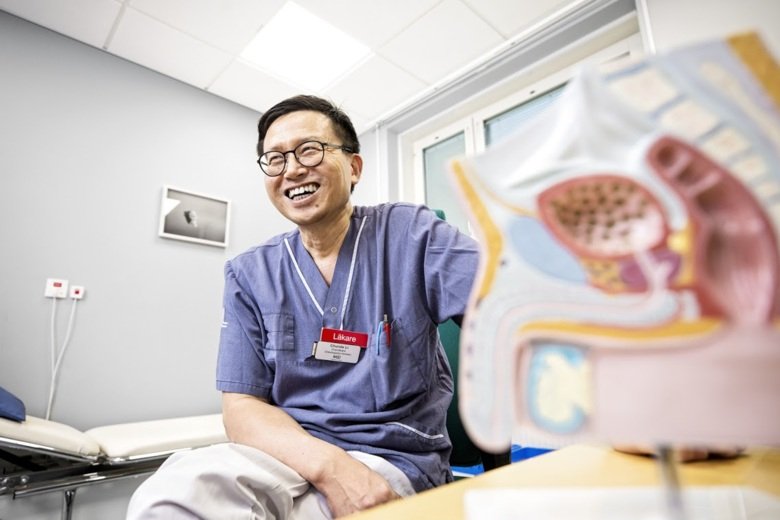 Chunde Li. Photo: Håkan Lindgren.
Chunde Li came to Karolinska Institutet as a guest researcher in 1993 from China. Initially, the plan had been to return home after getting his doctorate, or move on to the US. His research goals were ambitious.
"First find a biomarker that can distinguish between benign prostate cancer from the aggressive form that requires immediate treatment. Then find a method of treatment that can cure those patients whose cancer has spread throughout the body," says Li, now a senior consult at Karolinska University Hospital and associate professor at Karolinska Institutet.
Li has since set up Chundsell Medical, having identified a method that distinguishes between aggressive and low risk prostate cancers and can therefor be a complement to screening. Chunde Li has given himself 10 years to find a treatment for patients who currently cannot be treated.
Chundsell Medical
One of the keys to success was meeting US professor Patric O Brown, responsible for a method that enables the rapid, simultaneous examination of activity among thousands of genes.
"We launched a co-operation that generated some extremely promising results. And when we developed the method further, we could reach three specific genes that we analyze today. When we add in clinical parameters, we can determine whether a patient needs immediate treatment with 80 to 90 per cent certainty."
To disseminate their results, Li applied to a mentor programme at IVA (Kungliga Ingenjörsakademin), where he met his mentor Sune Rosell, a former professor at Karolinska Institutet and research director at Astra in the early 1980s.
"At the time I knew nothing about patents or running a business. But after I told him about my results, he immediately said: we're going to start a business!"
Together they started the company to which they both gave their names: Chundsell Medical. Today, they supply the Prostatype test primarily to private clinics, but they also hope to supply local care authorities on completion of an ongoing verification process.
"I'm driven by seeing my patients on a daily basis. I want to be able to give them the best choice among current treaments or even new effective treatments in the future," says Li.
"After I told him about my results, he immediately said: We're going to start a business!"