The search for a coronavirus vaccine: "It will take time"
The world has essentially hit pause while waiting for a vaccine against the new coronavirus. But vaccine developer Matti Sällberg feels no pressure. "I'm a realist," he says. "We cannot work any faster than what we already do. Others will be quicker, and therefore we are thinking long-term and focusing on finding a vaccine that can protect against several coronaviruses, including those that may pop up in the future."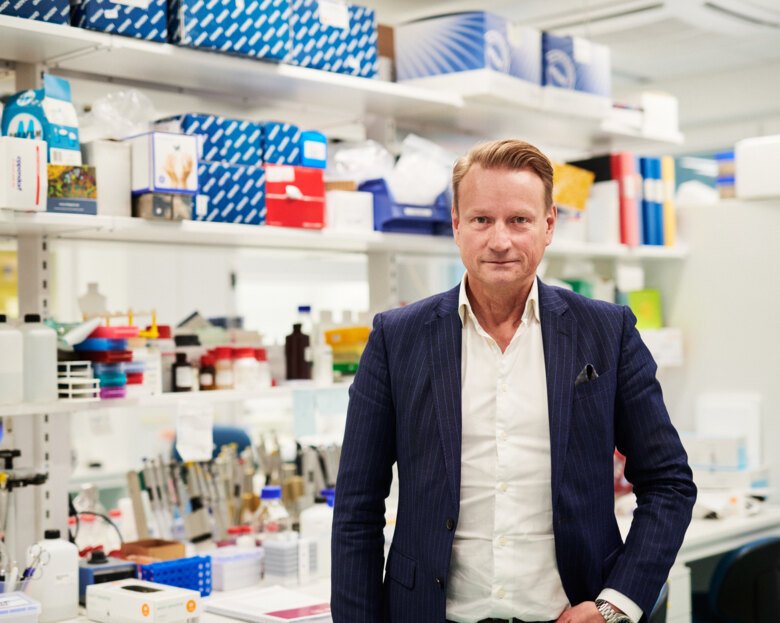 Matti Sällberg, head of the Department of Laboratory Medicine. Photo: Erik Flyg
How would you describe these past months?
"I don't think anyone in their wildest imagination could predict the effect of this virus on the global economy and society. We have had pandemics before, but never has society acted as forcefully as now. When China quarantined an entire megacity in January, people said 'only China can do that.' Then we saw similarly drastic measures in several democratic countries. I think it says something about our trust in medical solutions. Today, we expect to be able to develop medicines and vaccines against different diseases in a way we didn't in the past. But it will take time. We cannot cough up a vaccine in a few months against a completely new coronavirus. Therefore, it is also important that we act calmly and sensibly and find long-term sustainable solutions for all of society while we work on a vaccine.
What has it been like for you personally?
"The largest difference has been the increased interest in vaccine development and viral infections from the media and the public at large. For those of us who work on vaccine development, we are doing what we always do—but now everyone else pays attention. It is an excellent opportunity to educate people, a chance to explain why we need vaccines and why animal research is necessary. That debate often becomes black or white, for or against. This is an opportunity to reach out with a more balanced view of benefits and side effects. All vaccines have side effects, but they should be manageable and cannot outweigh the benefit of the vaccine. And we need animal research to ensure that the vaccine is effective and does not come with serious side effects.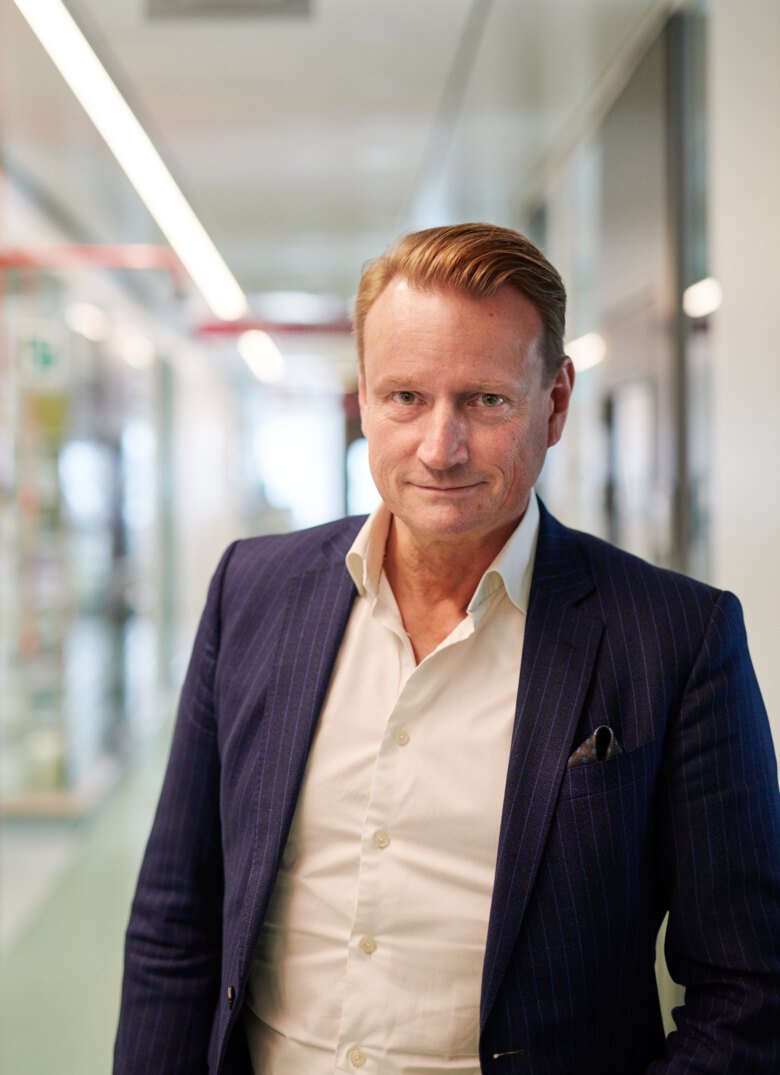 Matti Sällberg Photo: Erik Flyg
When do we have a vaccine against the coronavirus?
"Several vaccine developers have come quite far, and already begun the first trials on humans. That means we could have a vaccine ready for mass vaccination sometime next year, which is incredibly fast considering it has historically taken 10 to 20 years to develop a vaccine. In our lab, we have several vaccine candidates ready in the freezers and will soon scale up our animal research to see if we get the immune response we hope for. We don't want to limit ourselves to one vaccine type, so we are pursuing multiple tracks simultaneously until we know which one works best. At the same time, I'm a realist. We cannot work any faster than what we already do. Others will be quicker, and therefore we are thinking long-term and focusing on finding a vaccine that can protect against several coronaviruses, including those that may pop up in the future."
But shouldn't you focus on first solving the current crisis?
"Of course we want to find a vaccine immediately. But since we have limited resources and no platform to produce millions of doses, we have adopted a slightly different strategy than most vaccine developers. They focus on finding a vaccine that can be used against SARS-CoV-2 next year, we focus on finding a vaccine that will protect against other coronaviruses as well. That would mean that the next time there is a coronavirus outbreak—and it will happen again—you have an effective vaccine available and don't need to start all over again. We will have to live with this virus. It is a consequence of the merger between our old agricultural society, where you live close to and trade with animals, and today's globalized world, where you can fly around the earth in 72 hours. It is a perfect storm for a virus to thrive.
Text: Anna Molin, first published at ki.se in May 2020.
A shorter version is published in Swedish in the magazine Medicinsk Vetenskap No 2/2020. 
More on the subject