Spatial Biology
We offer
Flexible services
For the GeoMx platform we offer full service assignments. The cryostat and microscope are offered on a "hands-on" basis, i.e., the experienced user receives a short introduction by our personnel regarding methodology and operation of the instruments, then reserves a date and time for the use of the instruments.
Instruments and applications
GeoMx DSP platform

GeoMx DSP platform
The GeoMx DSP workflow from Nanostring seamlessly integrates with current histology methods to rapidly give robust and reproducible spatial omics data. After staining for RNA or Protein from FFPE or fresh frozen tissue sections from mouse or human, we precisely select which tissue compartments or cell types you want to profile based on the biology, and expression levels of your markers of interest are read using either the nCounter Analysis System or NGS with an Illumina sequencer. Please contact us to discuss your specific project.
Thermo Scientific Cryostar NX70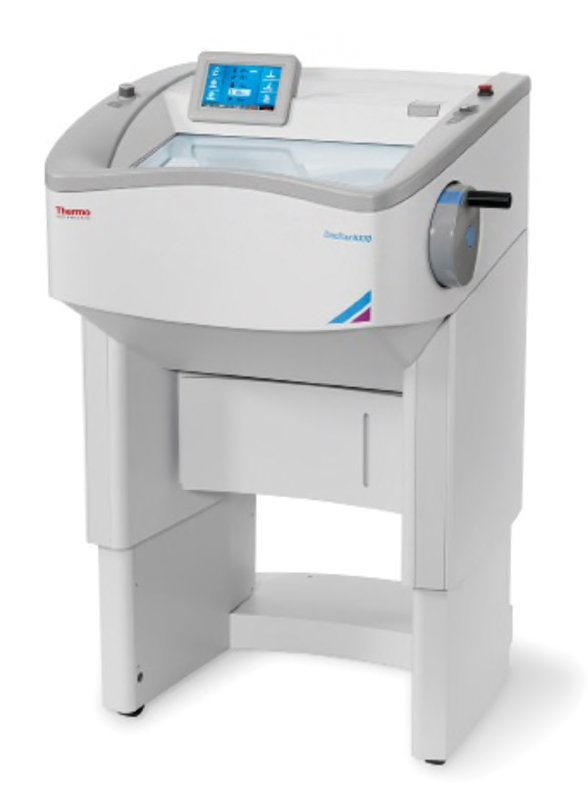 Thermo Scientific Cryostar NX70
Cryostat for sectioning of frozen tissue samples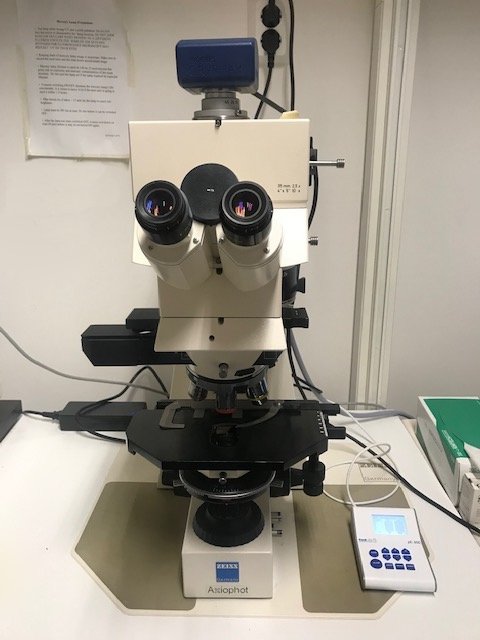 Zeiss Axiophot
Light microscope equipped with bright field (both transmitted and reflected), phase contrast, transmitted and reflected polarization and Nomarski differential interference contrast microscopy, as well as epifluorescence. The microscope is operational with a color CCD camera.
Contact Information
Address:
KIGene, MMK, Translational Psychiatry, CMM L8:00, Karolinska University Hospital at Solna, 171 76 Stockholm.
Senior research specialist
Translational Psychiatry
K1 Department of Molecular Medicine and Surgery
Translational Psychiatry
K1 Department of Molecular Medicine and Surgery
Translational Psychiatry
K1 Department of Molecular Medicine and Surgery