Parkinson's and dental health: "Suddenly I had 16 cavities"
Name: Mats Heiman
Age: 69
What: Suffered severe caries lesions following a Parkinson's diagnosis.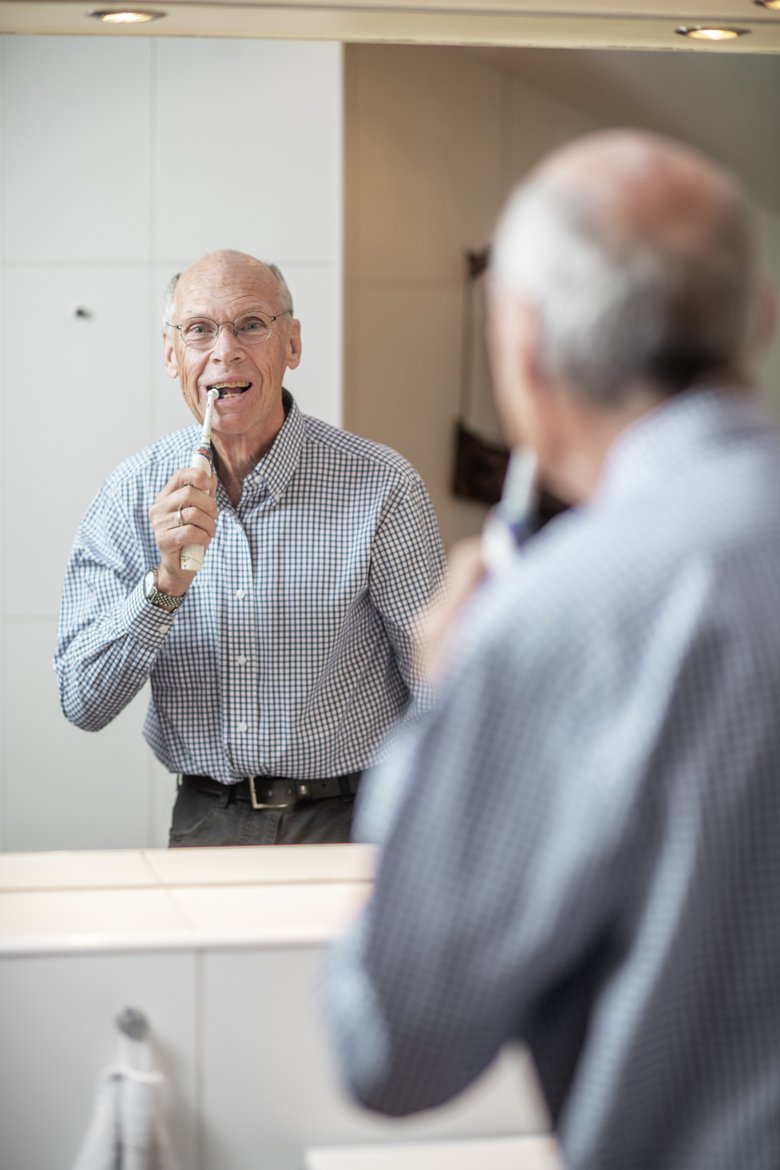 "I received my Parkinson's diagnosis ten years ago. The symptoms have been creeping up on me ever since, just as the textbook said they would. During this period, no one has brought up the issue of dental health or informed me that I should intensify my oral hygiene routines. This, in spite of dramatically deteriorating oral health being described in many Parkinson's patients. When you have Parkinson's, your fine motor skills deteriorate, which makes brushing your teeth more difficult, and you often get peckish for sweets during the night, so many people get up and eat candy.
One day, I went to the dentist for my regular check-up, the same dentist I have gone to for 10-15 years, where our relationship has consisted of more or less regular annual examinations. We have never done any major procedures, no implants, no crowns or bridges or anything like that, just a few standard repairs. And then he says 'You have 16 cavities'. I was hoping he would say zero, but was prepared for one. I was completely blindsided by 16.
But at the same time I can't blame anyone. As I understand it, it is possible to prevent or reduce most of the consequences of Parkinson's, but it would be extremely time-consuming to be a Parkinson's patient covering every single flank. I still work, and according to my calculations, I spend a quarter of my time on my Parkinson's disease. If I were to go to a bunch of preventative appointments, it would eat up even more time.
I now follow all the recommendations, like brushing with an electric toothbrush, using an interdental brush and a special brush for my molars, as well as fluoride mouthwash, and I haven't had a single cavity since."   
Text: Fredrik Hedlund, first published in Swedish in Medicinsk Vetenskap No 4/2019