Professor Rolf Luft, 1914-2007
Father of Endocrinology in Sweden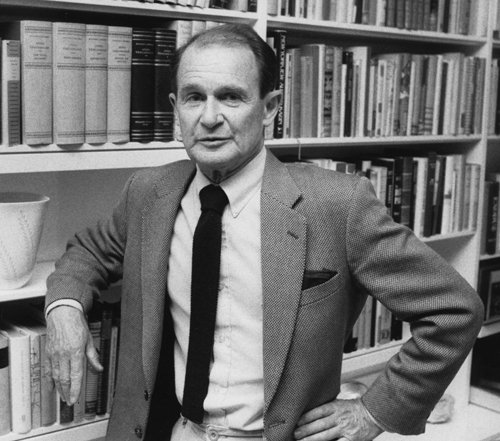 He was born in 1914 in Stockholm, Sweden. In 1944, he obtained his PhD from Karolinska Institutet for his thesis entitled: "A study on Hirsutism, Cushing's Syndrome and Precocious Puberty". A grant from the Knut & Alice Wallenberg Foundation in 1946 gave him the opportunity to visit Massachusetts General Hospital in USA for one year, working with Fuller Albright. As a professor and head of the Department of Endocrinology at Karolinska Hospital, he has supervised a legion of scholars in diabetes.
Rolf Luft discovered in 1958 a disturbed function of mitochondria as a cause of disease (referred to as Luft disease) that led to the development of Mitochondrial Medicine for which the word identifies him as the Father of Mitochondrial Medicine. In the early descriptions of mitochondrial diseases, diabetes mellitus was thought to be related. In 1988, mutations in the mitochondria were associated with diabetes mellitus that led to the discovery of mitochondrial diabetes.
He received innumerable awards, a number of honorary doctorates and was made an honorary member of several diabetic associations and scientific academies in different countries. He served as President of the International Diabetes Federation (IDF) for six years and was a founding member of The European Association for the Study of Diabetes (EASD). He was a member of the Nobel Assembly at Karolinska Institutet 1961–1980 and served as chairman of the Nobel Committee for Physiology or Medicine 1976 - 1978. Rolf Luft published the first national program for diabetes care 1967. Rolf Luft died in 2007.