Awards
In this section, you can find more information about the different prizes and awards granted to our group members.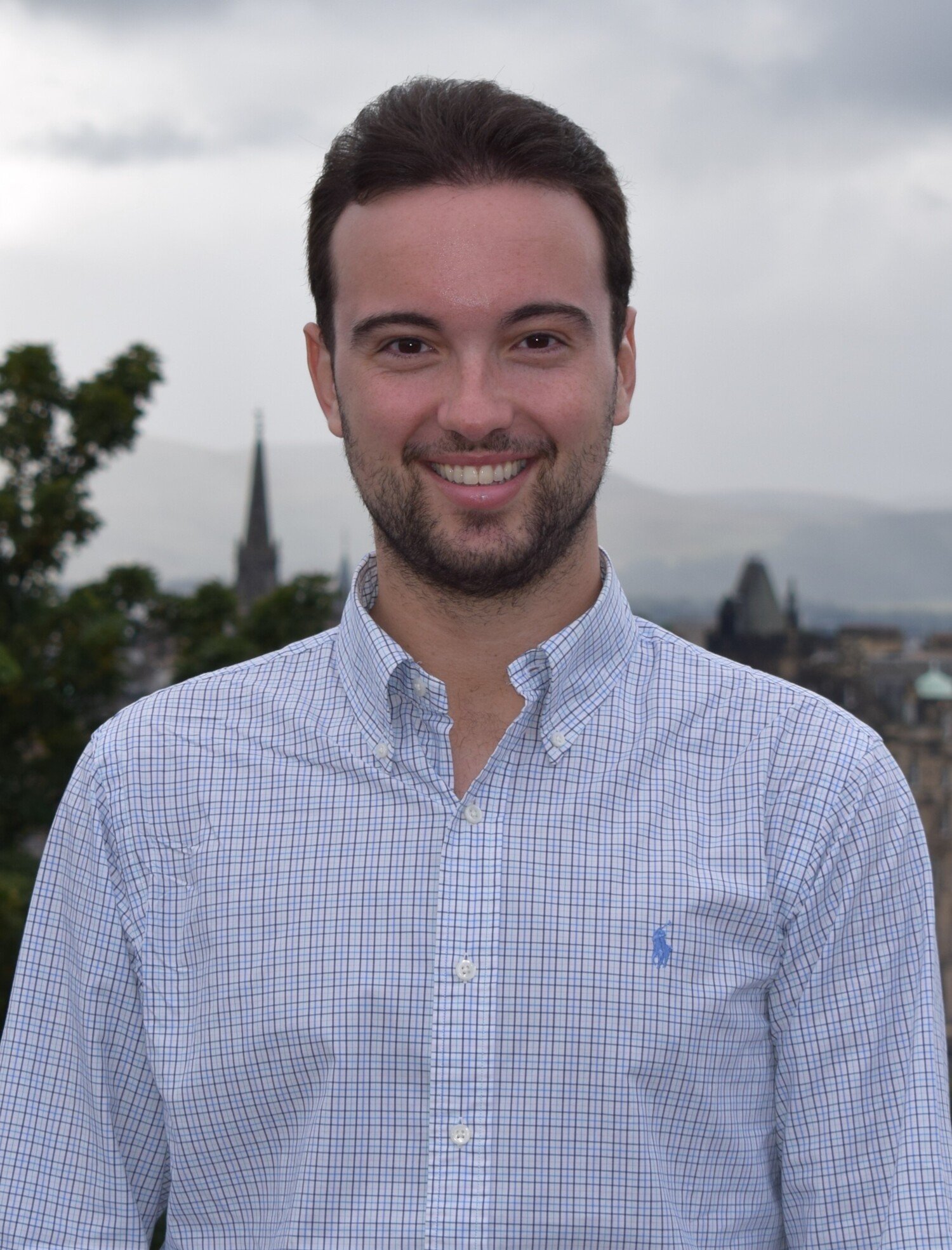 Pablo Martí Andrés. Private picture.
SFRR-E Young Investigator Award
Pablo Martí Andrés, a postdoctoral researcher in the Division, was awarded the SFRR-E Young Investigator Award in June 2023 in Vienna. The award is bestowed annually by the European Society for Free Radical Research in recognition of extraordinary scientific achievements in the field of free radical research. Pablo presented his work entitled "TRP14 is the cellular cystine reductase and also reduces cysteinylated proteins" during the annual meeting of the Society for Free Radical Research held in Vienna under the motto "Redox Biology in Translation".
In his work, Pablo showed for the first time that TRP14 is the rate-limiting enzyme catalyzing the reduction of cystine to cysteine in the cell, a critical step for the further utilization of cysteine in key processes such as the synthesis of proteins or glutathione. Furthermore, he showed that TRP14 plays a role in signaling through the regulation of protein cysteinylation, and TRP14 knockout rendered paradoxically beneficial in a proteostatic stress model in C. elegans, and in an acute pancreatitis model in mice, due to the upregulation of the transsulfuration pathway and Nrf2-driven activation of different antioxidant pathways.
For more information, visit the SFRR-E website.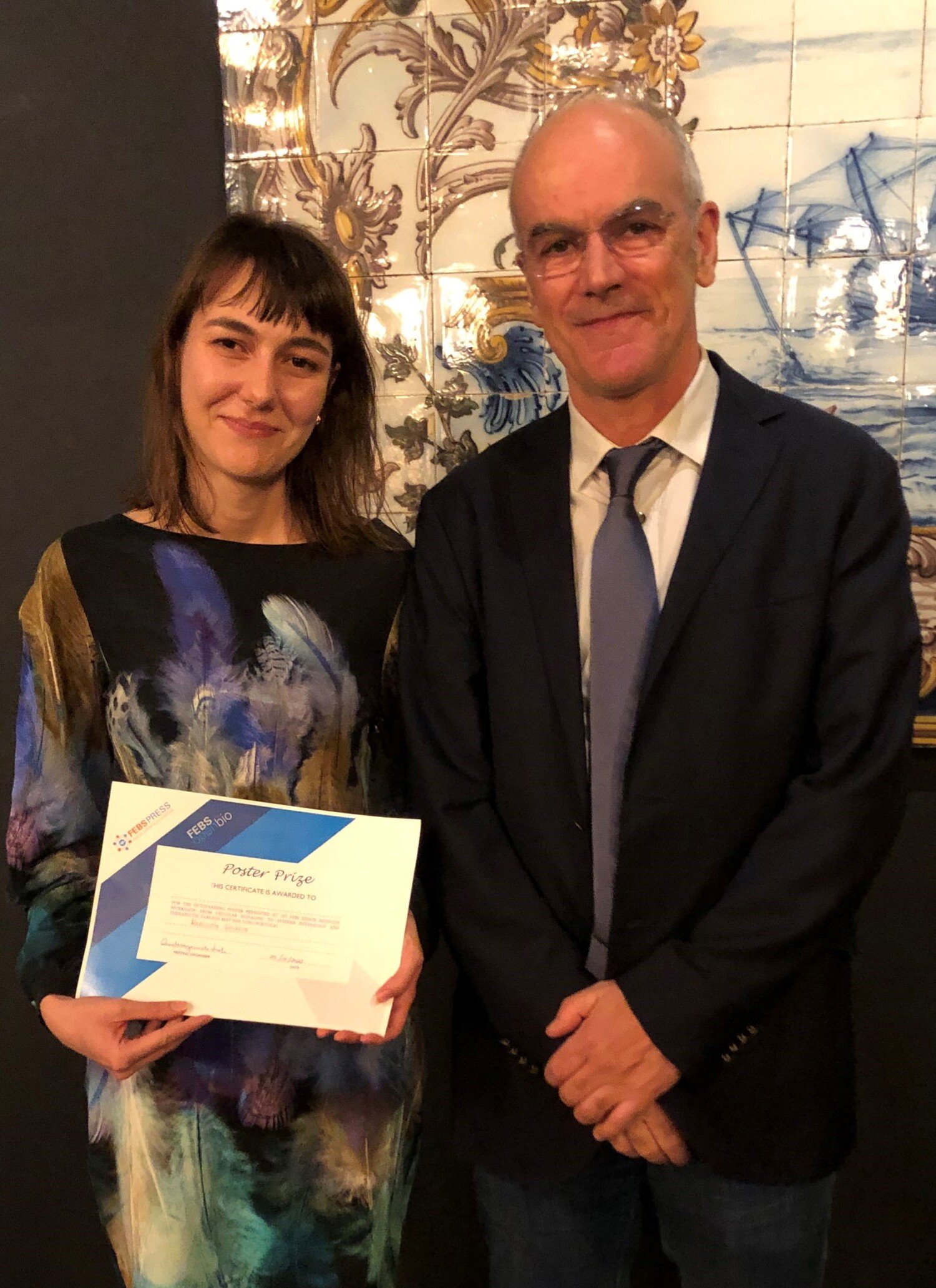 Radosveta Gencheva and João Laranjinha. Private picture.
FEBS Open Bio poster prize
Radosveta Gencheva, a Ph.D. student in the Division, has been awarded the FEBS Open Bio poster prize for best poster presentation at the 2023 FEBS Workshop in Portugal, Redox Medicine: From Cellular Signaling To Systems Physiology and Therapeutic Targets. Radosveta's poster, entitled "Cytotoxicity Mechanisms of Short-Term Exposure to Thioredoxin Reductase Inhibitors", detailed her latest results regarding the cellular mechanisms of action of several TrxR inhibitors, including TRi-1 and auranofin. Her main aim centers around furthering the therapeutic potential of TRi-1 by increasing the understanding of its cytotoxicity mechanisms.
For further information, visit the FEBS website.