When medicine meets technology
Professor Hans von Holst is in his element where different disciplines intersect – where medicine meets technology. This is where his ideas have helped create, amongst other breakthroughs, MIPS, a technology that improves the protective properties of everyday helmets. Since 2011, the company has delivered around nine million helmets worldwide.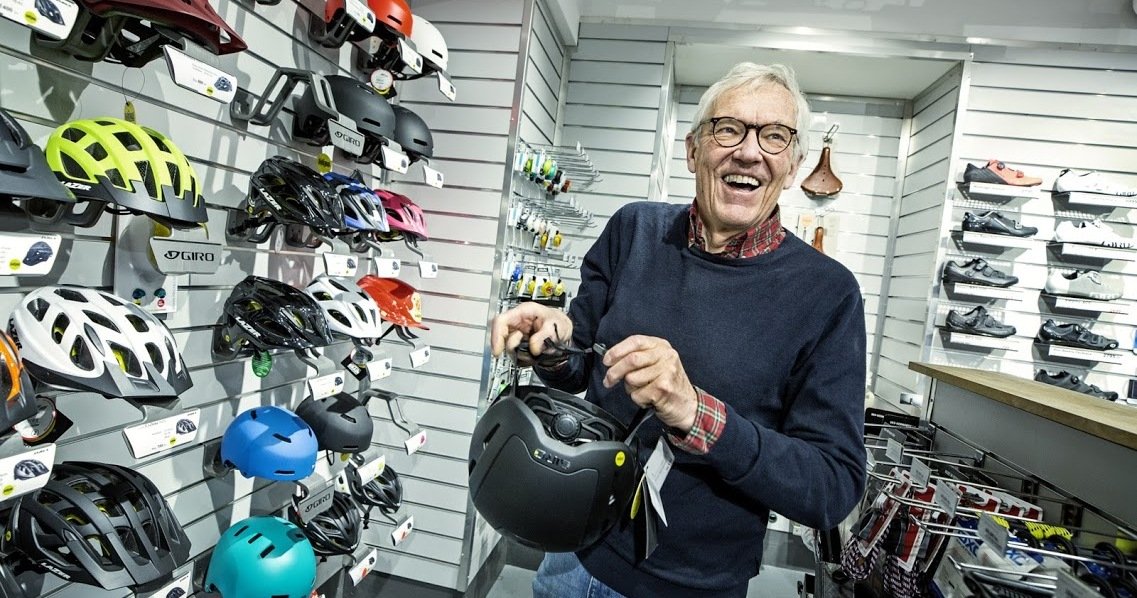 Hans Von Holst. Mips. Photo: Håkan Lindgren.
The MIPS success story grew from frustration over the large number of head injuries that neurosurgeon Hans von Holst had to deal with. He contacted KTH researcher Peter Halldin, and together they developed the technology behind MIPS (Multi-Directional Impact Protection System). A MIPS helmet improves protection for children by reducing side impact and mimicking the brain's own protection mechanism.
"When we launched [MIPS] we faced criticism from established helmet manufacturers that saw us as a threat. But with the help of our ingenious CEO, we developed our solution so that it could be added to entirely standard helmets. Then things really took off," says von Holst, senior professor att Karolinska Institutet and neurosurgeon att Karolinska University Hospital.
Today, the stock market-listed MIPS works with 78 helmet brands that have launched some 450 models equipped with the technology.
"Some people asked why we took out a patent and set-up a company to develop our solution – why don't you just release everything for free instead?! But if we'd done that, nothing would've happened at all. If you really want to do preventative work with, for example, head injuries, you need a business plan to get anywhere," he says.
HealthCap provided the company with support early on and got Karolinska Development involved with development work early on.
Multidisciplinary
His ability to think on a multidisciplinary level has resulted in von Holst having several "bridging" positions. At the same time as he was a neurosurgeon and a consultant at Karolinska University Hospital, he was professor of neuronics at KTH. He also headed work at the World Health Organization Collaborating Center for Neurotrauma at Karolinska Institutet between 1992 and 2006.
It was also a frustration that prompted the idea of forming BioServo Technologies. Von Holst would meet patients who had weak hands, a condition that made their daily lives a struggle. Together with Jan Wikander, professor of mechatronics at KTH, von Holst developed a robot-glove that gave people strength in their hands.
"This is a great example of "soft values" from healthcare meeting technological development and the result being unbelievably positive. Patients enjoy considerably greater freedom, which in turn boosts their self-confidence, when they don't need to wait for homecare staff to do something as simple as make a cup of coffee," he says.
Industry interest soon picked up, and BioServo Technologies currently has a product for the healthcare system, and one for industry where a robot-hand is used for increased lifting strength and injury recovery.
Today, the listed company works with, amongst others, General Motors and NASA, Airbus, Eiffage Infrastructures, JM and General Electric. BioServo Technologies' development is supported by, among others, Sting (Stockholm Innovation & Growth).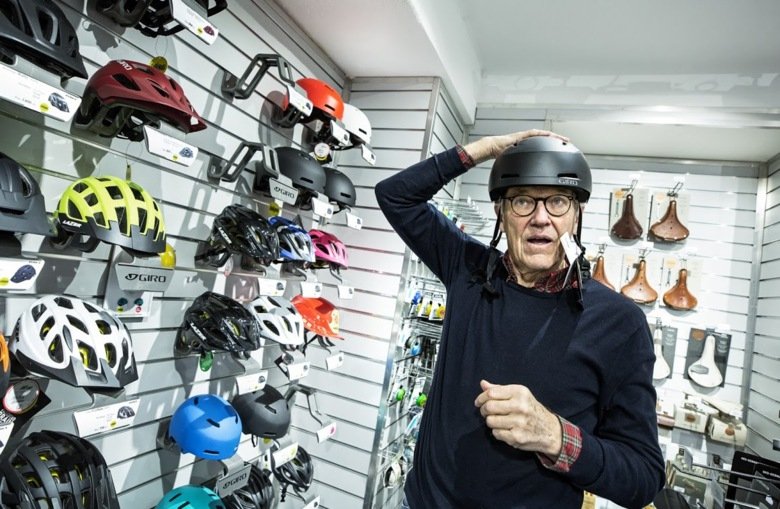 Hans Von Holst. Mips. Photo: Håkan Lindgren.
Plenty of new ideas
Today, Von Holst travels regularly to China to contribute to an innovation initiative backed by the government. One of the main aims of the programme is to create an innovation environment in the city of Nanjing. But what he's really passionate about is promoting the development of rural areas in Sweden.
"Although I'm invited to China, it's not there that I want my ideas to be developed. I'd prefer to see them come to fruition in a way that gives more people in sparsely populated areas the opportunity to stay where they are instead of moving to find work," he says.
There are plenty of new ideas around, and in most cases they rely on a combination of the disciplines of medicine and technology.
"Those who criticise interdisciplinary approaches have forgotten that the entire surgical process is based on technical innovations. Today's neurological intensive care would not exist without engineers. Furthermore, in the future it'll be more and more important because healthcare is set to become increasingly hi-tech."
Quick facts
An innovative man
Professor Hans von Holst's innovative ideas include a cushioned floor that reduces the risk of fall injuries, a new technology that makes diagnosis of brain damage faster without surgery, a new form av robo-prosthesis for amputees.