Providing researchers with the tools to succeed
Family business BioLamina has a unique technology for growing stem cells. It is an area that is currently experiencing strong growth and now the company is scaling up production.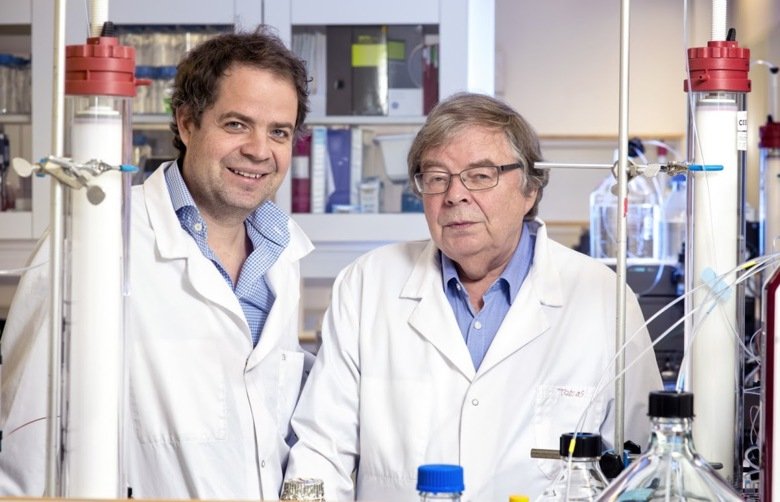 Bio Lamina. Kristian Tryggvason and Karl Tryggvason. Photo: Håkan Lindgren.
"Within five years, BioLamina will have annual sales of SEK 100 million and employ about 50 people," says Kristian Tryggvason, CEO. The company's customers are primarily drug companies and research groups that develop new therapies with the help of stem cells. Researchers have already produced, among other things, new dopamine cells, heart cells and photoreceptor cells with the company's products.
"We sell our products in conjunction with a great deal of knowledge. We also try to be a bridge between our customers who are highly specialised in their respective fields. We see our task as being a catalyst that brings cell therapy to fruition," says Kristian Tryggvason.
A bold decision
BioLamina's products build on many years' research by Professor Karl Tryggvason, Kristian's father. The fact that his father approved the commercialization of his own research results as BioLamina was bold," his son says.
"Our business model means that the more we sell our products, the greater the academic rivalry is for our ongoing research." But this is something that Karl Tryggvason seems happy with. "My ultimate goal has always been to develop new therapies, and BioLamina makes that possible on a much larger scale," says Karl Tryggvason.
Following in his father ́s footsteps
BioLamina's solution for growing stem cells is based on so-called laminins, which are a form of tailored proteins. Covering surfaces that are used to grow cells with laminins, creates a natural environment where cells thrive. This also creates a safe environment that avoids the risk of contamination.
The research took an important step forward at Karolinska Institutet after Karl Tryggvason was hired there in the mid-90s. Today, he is a professor at DukeNUS Graduate Medical School in Singapore, where he leads his own research group.
"Amongst other things, we've succeeded in growing skin cells to treat burn victims, all based on BioLamina's products. But it wouldn't have been possible without Kristian," Karl explains.
Kristian was unsure about following in his father's footsteps. But when he saw the potential of being an entrepreneur instead of a researcher, his mind was made up. So he took the opportunity of building a company on the foundations of his father's research.
"You could certainly say that I've realized my father's dream of developing new therapies, but now it's my dream as well. It's hugely exciting to see all these groups around the world that are making real progress with the help of our products," says Kristian Tryggvason.
Quick facts
Early years
BioLamina was established in 2009 with SEK 5 million in development support from Vinnova and private investment from the founders and their closest ones. Initially, the company was based in KI Science Park, but now the company has its own production facility in Sundbyberg. The ramped-up production is being conducted at Testa Center in Uppsala.