New drug treatment for the world's most common genetic conditions
Many years' research has led Mats Wahlgren to a possible first drug treatment for acute manifestations of sickle cell anemia - a genetic condition that affects millions of people.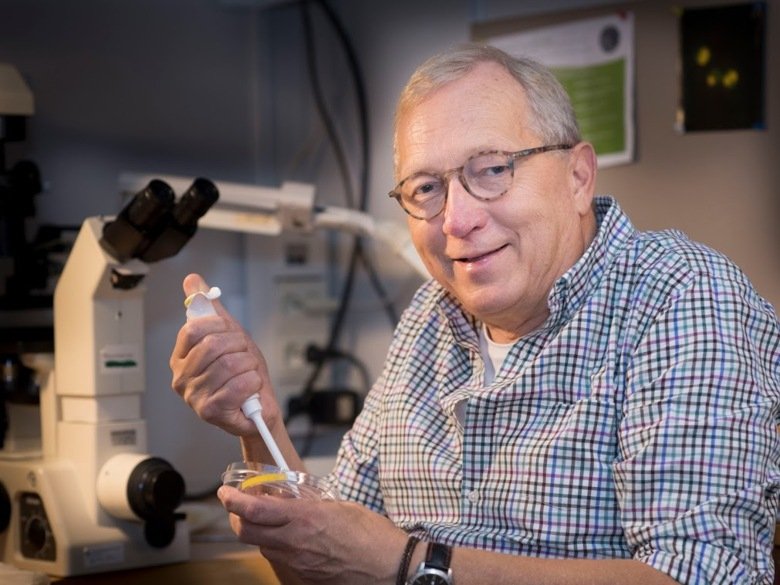 Mats Wahlgren. Photo: Håkan Lindgren.
Wahlgren is known worldwide as a leading malaria researcher, and he has made significant contributions to the understanding of the disease. He is one of the founders of Modus Therapeutics, which was formed to search for a variant of the drug heparin that would not affect blood coagulation. Once the research group discovered how malaria made red blood cells aggregate, Modus Therapeutics was on the track of developing a solution.
"We developed a new substance that broke up blood cells, which could later be replicated in human testing" says Wahlgren, professor of parasitology at Karolinska Institutet.
Findings from the malaria research have enabled Modus Therapeutics' work in cell anemia.
Life-threatening disease
"There's a fascinating connection between malaria and acute sickle cell anemia. Both cause similar cell aggregates in blood vessels and we believe that these can be broken down by our substance, sevuparin."
Given the considerable medical need and the opportunities for a small biotech company to take this product to market, Modus Therapeutics has chosen to focus on sickle cell anemia.
Sickle cell anemia is a life threatening illness and is one of the world's most common genetic diseases. Every year some 300,000 children are born with the condition, the vast majority in Africa. Life expectancy is typically severely shortened, with many sufferers dying at around 40 to 45 years of age.
Closing the circle
"We're in an unbelievably exciting phase right now. Our drug sevuparin, become the first to treat acute sickle cell disease manifestations, which otherwise can result in stroke and organ failure to name but two of the most severe consequences. A treatment would of course be in high demand from patients and the healthcare sector."
There's a historical resonance as well because it was at Karolinska Institutet that Erik Jorpes developed heparin in the 1930s, coveted specifically for its anti-coagulative effects. Heparin has since been used at every hospital around the world to protect people from blood clots. However, due to the risk of bleeding, it's not possible to use it to treat a large number of conditions where its other blood flow promoting properties and anti-inflammatory effects are needed.
"In a way, we're closing the historical circle with the development of sevuparin, which basically has the same chemical structure as its cousin, heparin, but lacks its anti-coagulative properties," he says.
This makes it possible to use sevuparin to treat illnesses such as sickle cell anemia where bleeding represents a significant risk.
"Fantastic feeling"
"It's a fantastic feeling to have come so far, but it's been a long journey that has required a great deal of determination," says Wahlgren, who continues:
"We're of course grateful for all the support we've received, especially from all those who have participated in our clinical studies and from our investors."
Investors include Karolinska Development, HealthCap, Östersjöstiftelsen, Ergomed and Praktikerinvest.
Quick facts
First drug to combat sickle cell disease
Modus Therapeutics is developing a drug to treat severe sickle cell anemia - one of the world's most widespread genetic conditions. Its founders include Mats Wahlgren, professor of parasitology at Karolinska Institutet. In 2016, development of the sickle cell anemia drug reached Phase II clinical trials, the results of which are due in the first half of 2019.