Working hours and recovery during the COVID-19 pandemic: Is it possible to provide sustainable working conditions in healthcare under extreme working conditions?
During the COVID-19 pandemic, the healthcare sector has been subjected to increased pressure and challenges in providing sustainable working conditions for employees. While work in healthcare during the COVID-19 pandemic has been characterized by high workload and uncertainty, it is important to bring attention to sustainable work and employees' need for recovery. Recovery is important to maintain work ability despite challenging working conditions, and to reduce the risk of exhaustion and sick leave.
Periods of increased pressure and high workload are likely going to occur again in the future. This research project will contribute to new knowledge on different aspects of working hours and recovery during extraordinary circumstances. The project is financed by AFA insurance and continues until 2024.
Project aim
The aim of the research project is to investigate how working hours and the recovery of healthcare employees have been affected during the COVID-19 pandemic, as well as to contribute to knowledge on how organizations can provide sustainable working hours and recovery both at individual and organizational level under these circumstances.
Why recovery and working hours?
Previous research has shown that many nurses, even before the COVID-19 pandemic, reported symptoms of  burnout during the first five years in the profession, which can also affected  sleep and cognition 10 years later . The working conditions during the COVID-19 pandemic have in many ways constituted an extreme burden and stress, with the risk of leading to negative effects on the health of healthcare employees and, by extension, patient safety.
Recovery is a key factor for coping with periods of high stress and strain and can consist of both sleep as well as breaks, rest and activities that provide energy. Sleep has a high recovery value, during which several restorative processes take place in the body. Paradoxically, during stressful periods when recovery is needed the most, it may also be more difficult to achieve. Sustainable work schedules are a prerequisite for recovery during leisure. Previous working hour research has identified a number of different risk factors regarding the arrangement of working hours (read more here). Based on this, it is important to learn more about how recovery and sustainable working hours can be achieved in situations such as the COVID-19 pandemic. Maintaining healthcare employees health and work ability under these circumstances is essential to the entire Swedish healthcare system.
This project builds on the previous project "Bädda för Kvalitet", where a preventive recovery program for newly graduated nurses was evaluated (read more here) .  Based on the recovery programme, the Recovery Handbook  was created to support recovery amongst healthcare professionals in a turbulent time.
Project design
The project is divided into two phases. In phase 1, qualitative interviews have been conducted with healthcare employees, first-line managers, staffing assistants and HR-representatives from different hospitals and regions in Sweden. The interviews were focused on how working hours and recovery were managed during the pandemic, as well as what support has been requested when it comes to working hours and recovery. The interviews will highlight positive examples and identify areas of improvement at different levels. 
During the second phase of the project, objective work hour data will be analysed with the aim of describing how working hour arrangements have been affected by the pandemic. The prevalence of shifts or shift combinations which may pose a risk for health and safety, for example double shifts, long shifts (≥12 hours), quick returns (<11 hours rest between work shifts), long work weeks (>48 hours/week) and short weekly rest (<36 hours/week) will be analysed. Furthermore, possible associations between the occurrence of risk shifts and sickness absence will be investigated. If possible, we may also examine connections with other measures of health (from employee surveys) or sustainability (such as staff turnover). 
Project status
In phase 1 of the project all qualitative data has been collected and is currently being analysed. The results are expected to be finalized during 2023. Preliminary results have presented at the Nordic Conference on Research in Patient Safety and Quality in Healthcare in Jönköping, Sweden, September 29-30 2022, and at the Working hours in the Nordic Countries symposium in Bergen, Norway, April 28th 2023. In parallel, the retrieval of work hour data for phase 2 has been initiated in collaboration with two Swedish regions.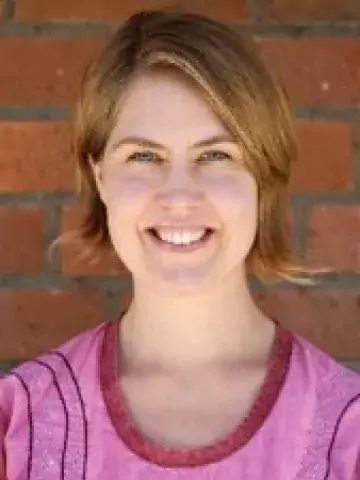 Anna Dahlgren
Anna Dahlgren, PhD, project leader. Anna Dahlgren is a research group leader at the Division of Psychology at Karolinska Institute. Annas main research areas include working hours, recovery, and patient safety.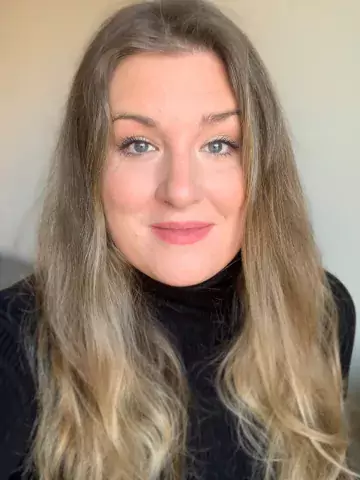 Isabelle Hernandez
Isabelle Hernandez, MSc, is a PhD student at Karolinska Institute in docent Anna Dahlgren's research group. Isabelle has previously worked as a research assistant in research projects regarding working hours, recovery and employment security.
Marie Söderström
Marie Söderström, PhD, psychologist and affiliated researcher at the division of psychology in docent Anna Dahlgrens research group at Karolinska Institute.
Other project group members:
Göran Kecklund, Professor, Stress Research Institute, Department of Psychology, Stockholm University
Ann Rudman, RN, Docent, Dalarna University and the Division of Psychology, Karolinska Institute
Petter Gustavsson, Professor, Research group leader at the Division of Psychology, Karolinska Institute
Maria Bragesjö, psychologist, PhD, Karolinska University Hospital and Division of Psychology, Karolinska Institute
Martina Gustavsson, RN, PhD student at the Department of Global Public Health, Karolinska Institute and Uppsala University.