Dürer to Daumier - Artists of Science in the Collections of the Hagströmer Library
Special exhibition of October 2021.
For further information on our exhibitions programme, contact us at hagstromerlibrary@ki.se Exhibitions are open for guided tours only.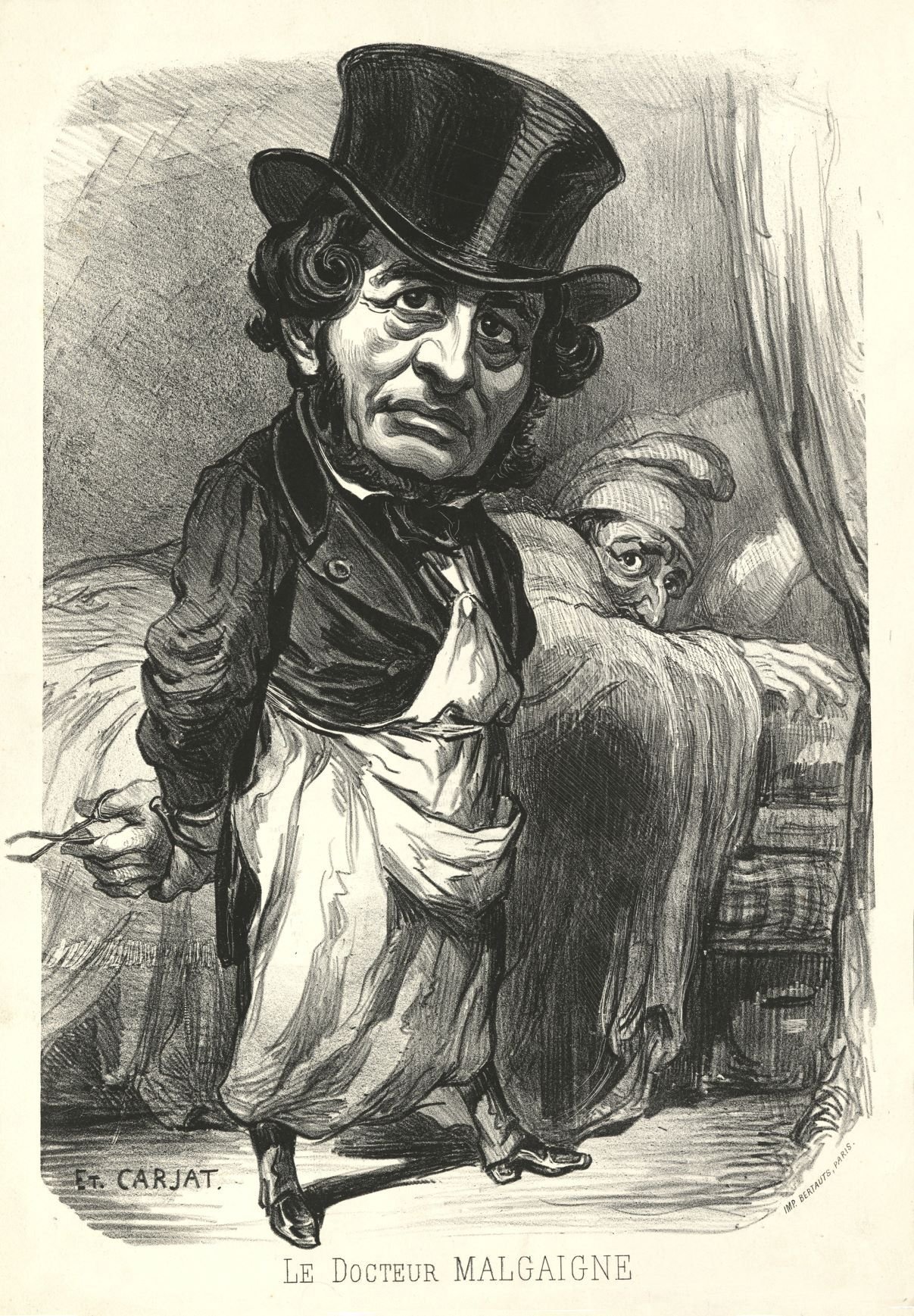 "Le Docteur Malgaigne" by Étienne Carjat (1828-1906). Lithograph c. 1865.
Dürer to Daumier - Artists of Science in the Collections of the Hagströmer Library
The Hagströmer Library is one of Sweden's premier repositories of rare and significant historical medical and scientific works. Many important artists, architects and printmakers are represented in its collections. Some, like Albrecht Dürer (1471-1528), Pietro da Cortona (1596-1669) and Honoré Daumier (1808-1879), are world famous and often featured in books and museum exhibitions. Others are now largely forgotten, known mainly to scholars and collectors. The 55 images featured in the exhibition represent a selection of rare books and prints from the collections to highlight the work these important artists did on medical and scientific themes. In the pages of medical and scientific works, and sometimes in works for the public that satirized medical science and practice, they and their collaborators used many printing techniques—woodcut, copperplate engraving, and lithography—each with its own advantages and uses.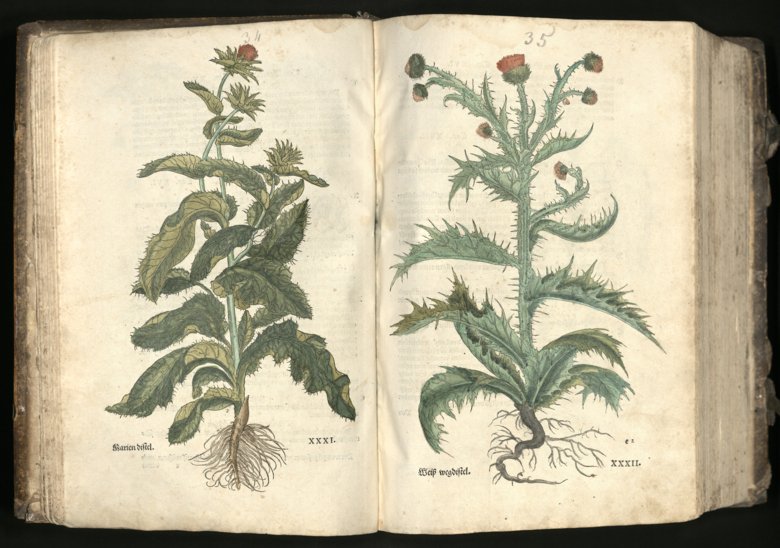 Two thistles, "Marien distel" and "Weiss weg distel" by artists Heinrich Fullmaurer, Veit Rudolph Speckle, Albrecht Meyer. Hand coloured woodcut, 1543.
Woodcut: the first scientific illustrations in print
Usually, artists who made woodcut illustrations for books in the sixteenth century were not recognized at all, or they might be mentioned briefly in the preliminary pages. On occasion their initials or marks are carved into some of the woodblocks, and we can thereby recognize the printed image as their work. When Leonhard Fuchs' herbal De historia stirpium was first printed in 1542 he presented a great novelty: for the very first time in a printed book, he included the portraits and the names and of all three artists who made the illustrations for his book, one of the most beautiful herbals of the sixteenth century. 
Portraits of the three artists Heinrich Fullmaurer, Veit Rudolph Speckle and Albrecht Meyer. Hand coloured woodcut, 1543.
De historia stirpium has 517 full-page woodcut illustrations famous for their beauty and the master craftmanship involved in their making.
They were made by three collaborating artists whose portraits are found at the very end of the book (See image):  Veit Rudolph Speckle is drawing a plant, Albrecht Meyer is transferring his drawing to a woodblock, and Heinrich Füllmaurer is cutting a block, which would then be inked and printed. The Hagströmer Library has the second German edition New Kreüterbuch printed in Basel 1543.  It is exquisitely coloured by a contemporary hand, a master colourist who carefully copied the correct colours from the original drawings which are preserved in the National Library of Vienna.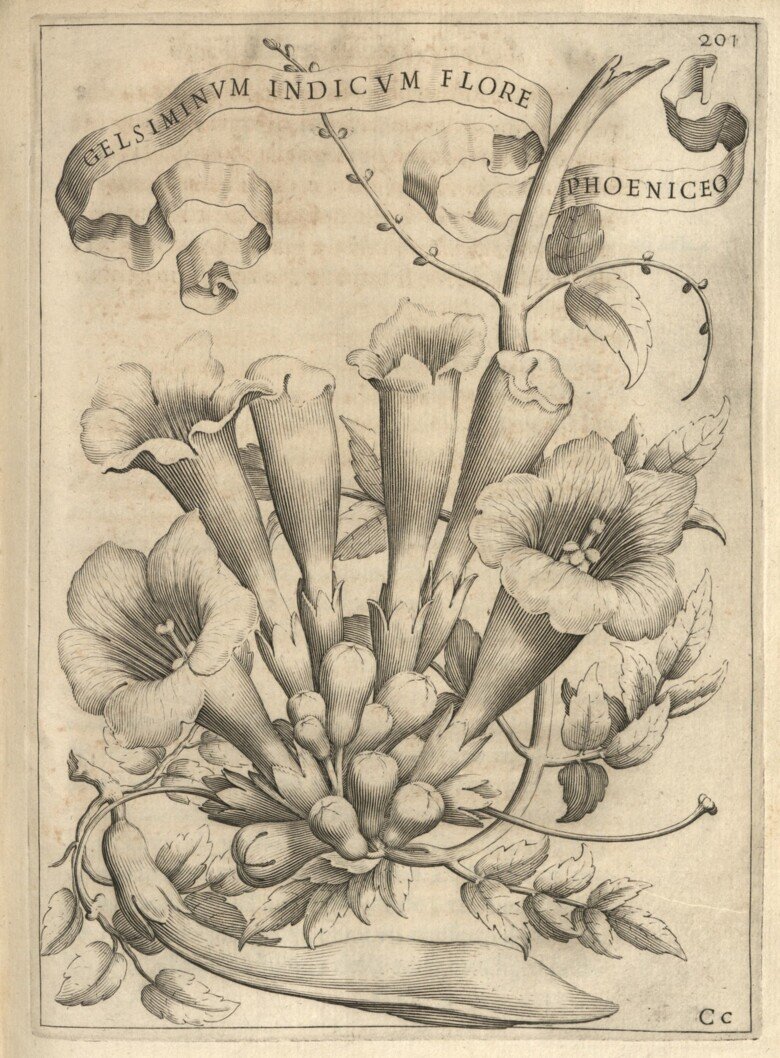 "Gelsiminum Indicum Flore Phoeniceo" by Anna Maria Vaiani (1604-ca 1655). Engraving, 1638.
Engraving: detail and precision
This engraving was made by Anna Maria Vaiani (c. 1604-1655), one of only a few known women artists represented in the Hagströmer Library collections. She was an Italian printmaker, flower painter, and miniaturist working in Rome where she specialized in making botanical engravings, a subject matter considered suitable for the few women who began to work professionally as artists at the time. Vaiani corresponded with Galileo Galilei in the 1630s, and through him she gained the patronage of the powerful Cardinal Francesco Barberini, nephew of Pope Urban VIII.
The engraving comes from the first printed treatise on floriculture, Flora overo cultura di fiori, a baroque masterpiece written by Giovanni Battista Ferrari (1584–1655) and printed in Rome 1638. There are 45 engravings in the book, the majority depicting flowers in the luxurious Barberini gardens on the Quirinale in Rome, many are exotic and rare, illustrated here for the very first time. Other images are of garden vases and equipment, and garden designs. These engravings are all attributed to Vaiani although only one of them bears her signature. There are also six allegorical illustrations in the book, not made by her, but by three of the most famous artists in Italy at the time, who like Vaiani worked under the patronage of Cardinal Barberini. 
Dissected man "Plate XXIII" by Joseph Maclise (1815-1880). Hand coloured lithograph, 1856.
Lithography: artistic freedom, mass produced
The majority of the figures in Joseph Maclise´s (1815-1880) Surgical anatomy seem curiously life-like, depicted as a bust, a torso, or a half-length figure. Their faces and bodies are rendered dignified, some of them even appear god-like due to their idealized bodies, reminiscent of classical Greek and Roman sculptures. All of them, but one, are young men with beautiful hair. Some are shaven or have moustaches, beards, or sideburns as this man, seemingly sitting upright with his mouth open and head slightly turned, directing his gaze to the side. His dissected torso, carefully staged, is in sharp contrast to his otherwise life-like appearance. 
Maclise was a British anatomist, surgeon, and trained artist working in London. Besides being a general practitioner, he wrote several works on anatomy and surgery which he illustrated himself. His Surgical Anatomy printed in London 1856, the first edition in 1851, was intended for surgeons operating living people. In the texts he states that all the illustrations are based on his own dissections, in guarantee of their anatomical accuracy.
It contains 52 lithographed plates, of which the following statement has been made "perhaps the most romantically noble dissected figures that have been produced".
His brother Daniel Maclise was an accomplished painter and illustrator.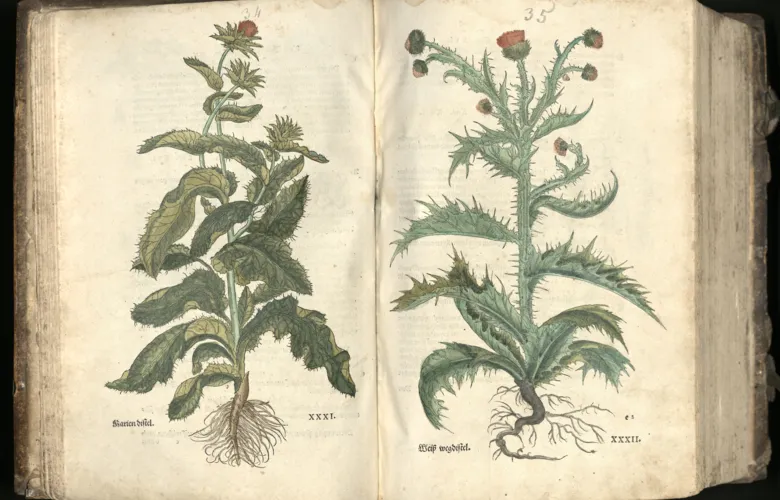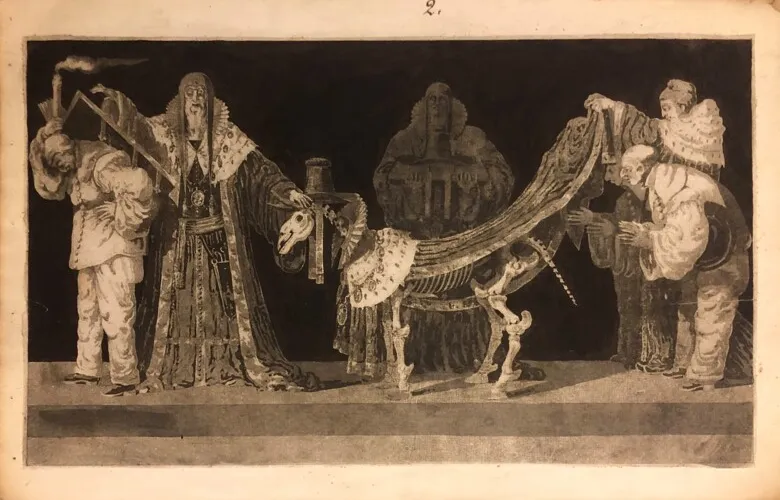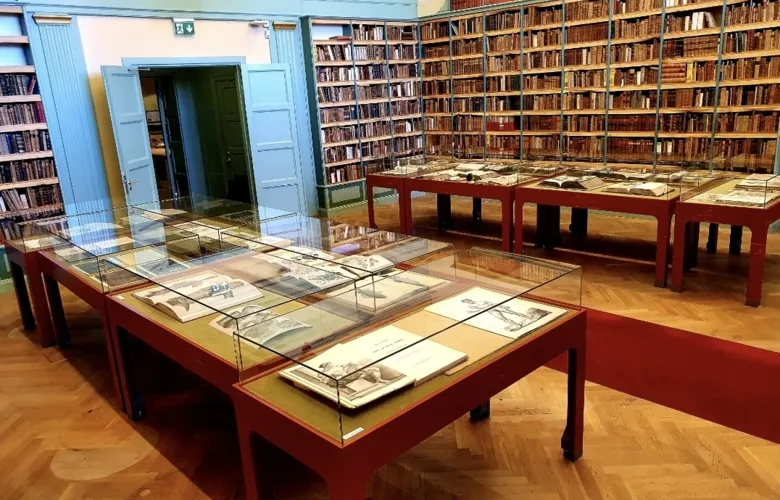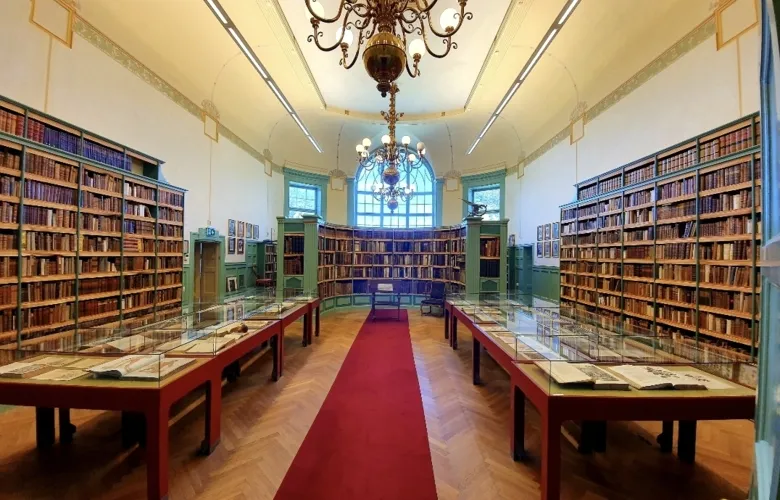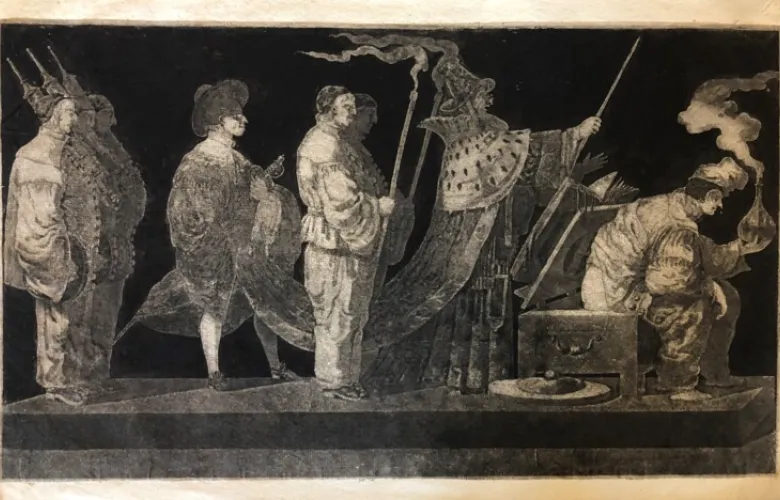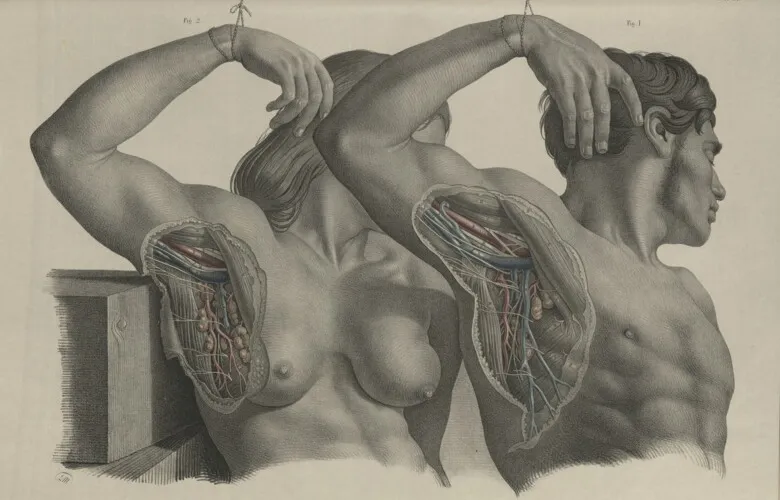 Hagströmer Library Collections
Hagströmerbiblioteket
Hagströmerbiblioteket
Hagströmerbiblioteket har en omfattande samling medicinsk litteratur från 1500-talet och framåt, samt ett stort referensbibliotek. Biblioteket välkomnar regelbundet forskare och studenter som arbetar i och med böcker och arkivalier.
Medical History Collections Online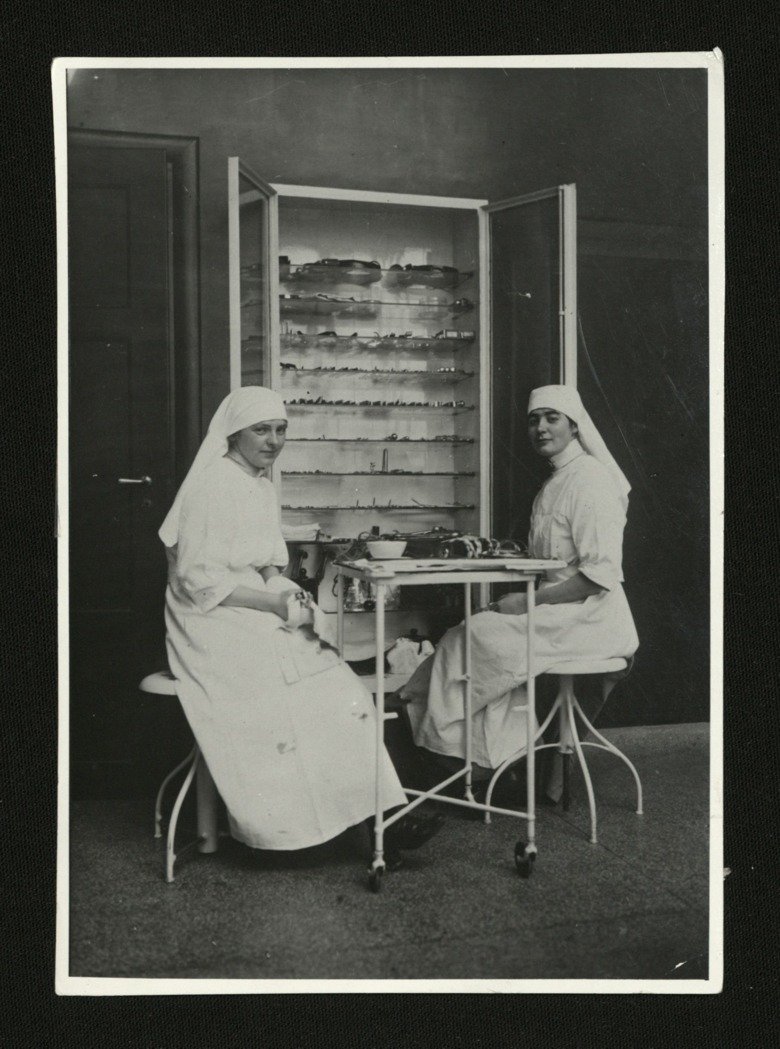 Medical History Collections Online
Digitised Images of Sweden's hospitals from Medicinhistoriska Museet Eugenias image collections, and many others at the Hagströmer Library, now available online.