Choose to work at KI – Ten reasons why
What do you look for in a new job? Creativity? Making a difference? Cutting-edge equipment? Doing your bit for world-leading research and education at Sweden's largest medical university? In that case, KI is the employer for you. Today, KI ranks as the leading medical university in the EU. Here are some reasons for choosing to work at KI.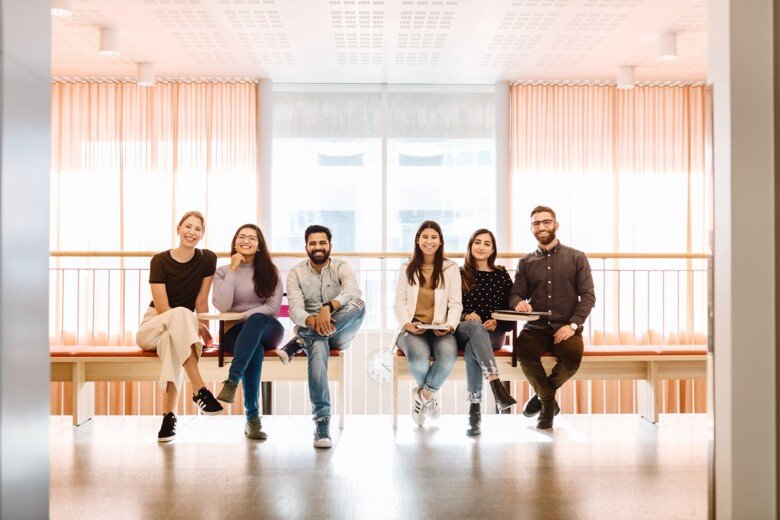 Photo: Erik Flyg
1. A global university
At KI, you operate in an international environment with colleagues from all over the world. Half of KI's doctoral students state that they have a nationality other than Swedish. Seventy per cent of all scientific papers published by KI researchers are written in collaboration with researchers from other countries, totalling in 170.
Thanks to KI's extensive international partnerships, you're able to build a global network of contacts. Furthermore, if you want to gain work experience from abroad, there are international exchange programmes for both teachers and administrative staff. 
More about international cooperation and internationalisation.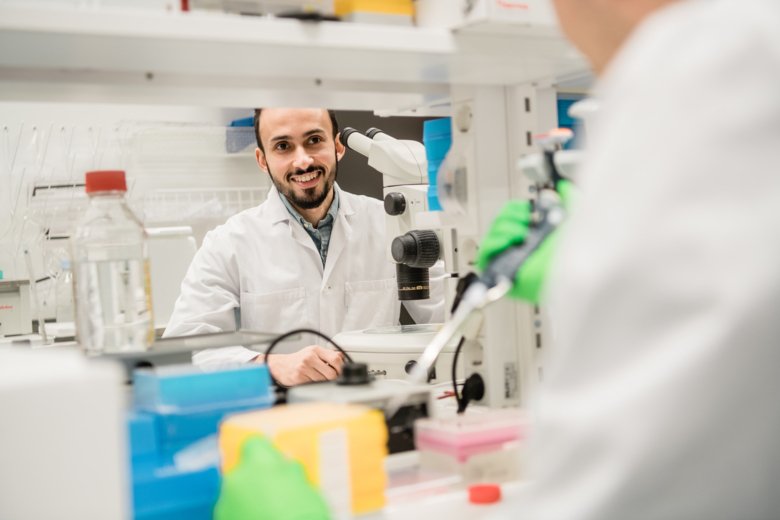 Photo: Erik Cronberg
2. Sweden's broadest competence in medicine and health
Since KI is the largest medical university in Sweden, you are close to researchers working with a wide range of specialisms and methods, giving you ample opportunity to exchange knowledge and experience with the various scientific fields within medicine and health.
Our research spans across the entire biomedical spectrum, starting with basic experimental research through to clinical research done in collaboration with healthcare providers.
Groundbreaking research is being done at KI in fields such as cancer, neuroscience, immunology, epidemiology, and global health, to name a few. It is crossover collaborations like this, which have pushed KI to where it is today, at the forefront of global research. 
More about the research areas at KI.
3. Vital collaboration between the research, clinical and industrial sectors
We generate new knowledge in collaboration with the industry and the regions The exchange of research and insight with the industry is invaluable, as it gives an ample opportunity for joint publications, clinical practice and ability to contribute to the development of new medicines.
Our proximity to Karolinska University Hospital allows, in turn, patient-centred and translational research. One example of this is a newly opened Centre for Precision Medicine, able to tailor treatments to patients individual needs.
More about collaboration at KI.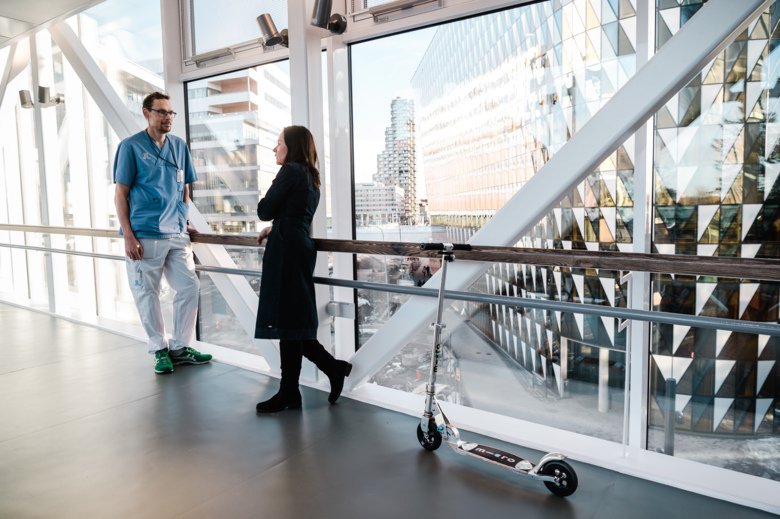 Photo: Erik Cronberg.
4. Top class research infrastructure
At KI, you will have access to the latest methods, techniques and competencies in such fields as molecular biology, biosafety, genetics, omics, medical imaging, e-health, registries and biobanks.
As part of KI, you are also a valuable partner in many national research infrastructures, such as the Science for Life Laboratory (SciLifeLab). 
More about infrastructure and resources for research.
5. Your career in focus
Whether you're an experienced professional, or in the early stages of your career, there are excellent development opportunities waiting for you at KI. KI has created a new career structure in both education and research, making us the first university in Sweden to offer new positions as Research Specialist, Senior Research Specialist and Principal Researcher.
Furthermore, as a Junior Researcher you can apply for a consolidator grant. There are also new career paths in teaching, such as Assistant Professor and Assistant Senior Lecturer.
KI offers lifelong learning to give you the best opportunities to follow your own ideas and develop your potential.  
More about careers at KI.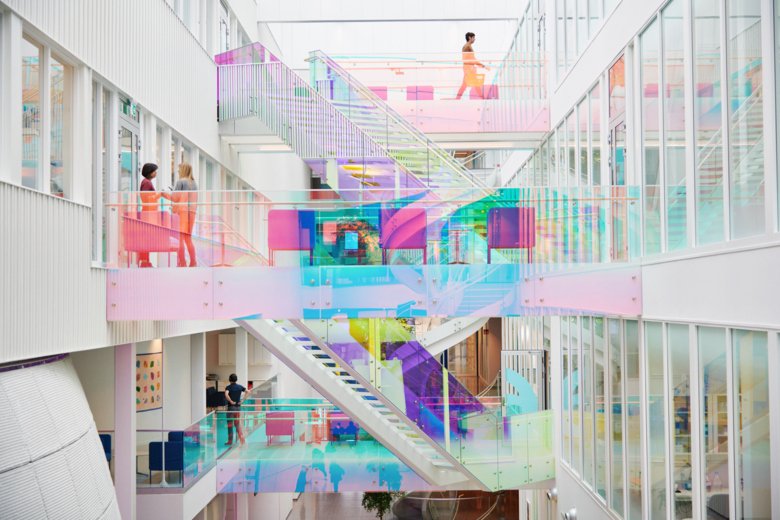 Karolinska Institutet, Neo – research building for experimental biomedical research. Foto: Erik Flyg. Photo: Erik Flyg
6. Recruitment and a work environment to be proud of
At KI, you find a work environment of the highest EU level, partly because Swedish work environment legislation is very advanced and partly because KI prioritises health and safety. Notably, KI has also been awarded the EU's 'HR Excellence in Research' award, in recognition of our objective and transparent recruitment and assessment procedures. 
More about work environment & health.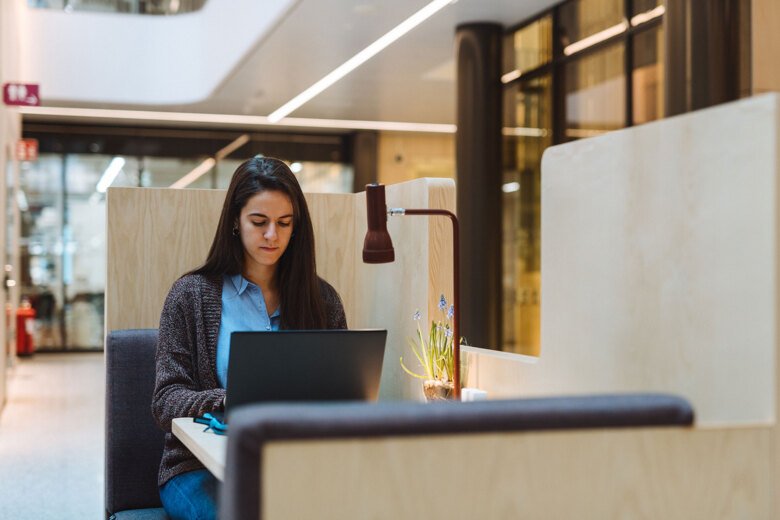 Student at computer Photo: Erik Flyg
7. A flexible approach to work – a win-win situation
Work is not something you go to, it's something you do. We offer our employees flexibility in their work, which means that, if your department or unit can accommodate it, you can carry out some of your work at home.
Fewer journeys to and from the university, and fewer official trips benefit the environment. Moreover, digital means of communication enable you to take part in global networks and in the creation of virtual knowledge development centres. 
More about flexible working.
8. Sustainable development
Research, education and collaboration in the interests of sustainable development are an important aspect of KI's vision to advance knowledge about life and strive for better health for all.
KI makes it clear in our Strategy 2030 that we are committed to contributing to the UN's global goals for sustainable development as laid out in its Agenda 2030. This entails, for example, endeavouring to reduce the climate impact of business trips, setting environmental and ethical procurement and purchasing criteria, minimising health and environmental hazards in our laboratories, and sorting /reducing waste.
KI also actively promotes equal working conditions as well as the health and wellbeing of our staff and students. This environmental sustainability perspective is also integrated in our first and second-cycle study programmes. 
More about how KI contributes to environment and climate action.
9. Active health promotion 
'Better health for all' applies equally to our staff. The Solna and Flemingsberg campuses offer free staff and student access to our fully equipped gyms, and KI's health promotion team offer live and digital classes every week. Apart from a weekly fitness hour, you also have an annual fitness spending allowance that also covers apps and online services, in line with our flexible approach to work. 
More about health promotion.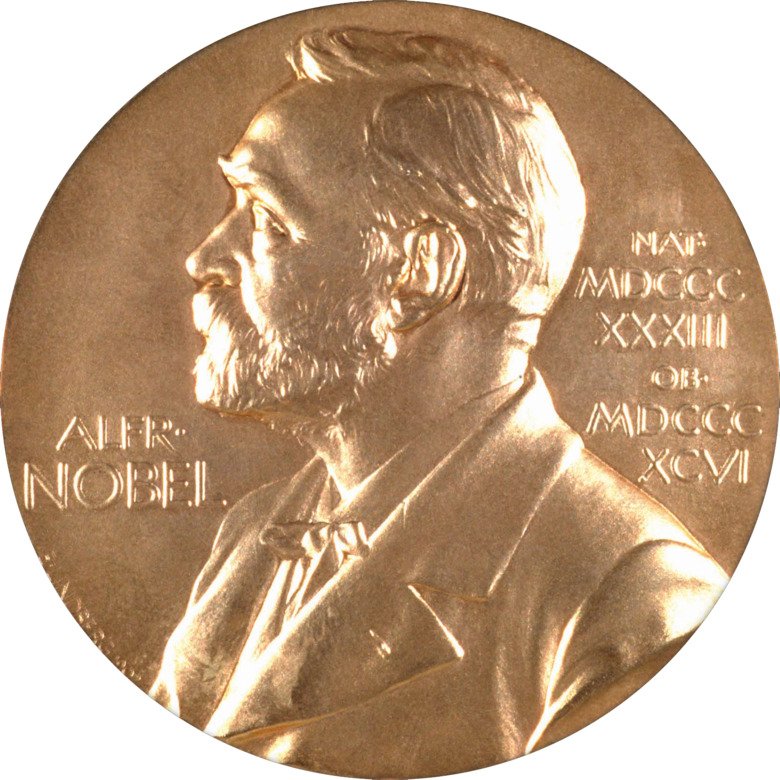 The Nobel Prize Medal Photo: © ® The Nobel Foundation
10. Be part of history
Feel the winds of history when you join us at KI – a leading actor in Swedish and international medicine for over 200 years. It is also noteworthy that every year, KI's Nobel Assembly awards the Nobel Prize in Physiology or Medicine. 
More about history and cultural heritage.
Links