X-ray Irradiation Core Facility (nodes ANA Futura & Biomedicum) - our offer
Our X-ray Irradiation Core Facility includes nodes in ANA Futura and Biomedicum, which are equipped with Xstrahl CIX2 X-ray machines for irradiation of biological material. The core facility is open for researchers at KI as well as for external users.
Irradiation of biological material using an X-ray machine
The primary use of the irradiators is to irradiate cultured cells suspended in cell culture medium in 15 ml and/or 50 ml centrifugation tubes or growing in tissue culture vessels as a mono-layer in sizes up to 175 square-centimeter cell culture bottles or different type of multiwell plates i.e. 6-well up to 384-well plates.
Equipment
X-ray irradiators for cells
Two CIX2 X-ray cabinets from Xstrahl have been acquired, one located in Biomedicum on Campus Solna and the other in ANA Futura on Campus Flemingsberg. These are 220kV self-contained cabinet irradiators.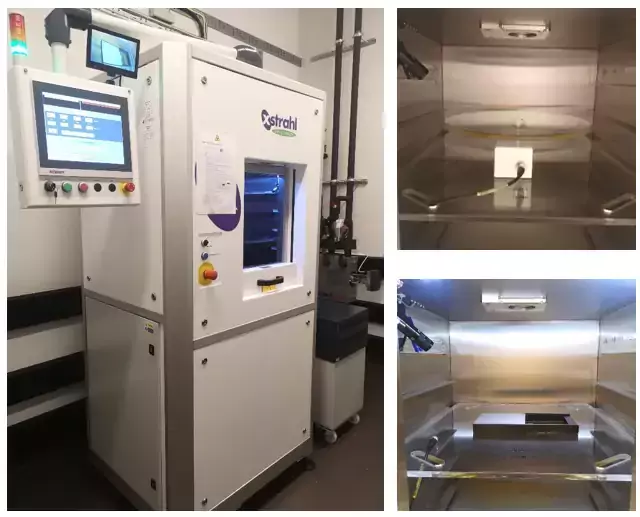 CIX2 Xstrahl X-ray irradiator in Biomedicum. Photo: Adamantia Fragkopoulou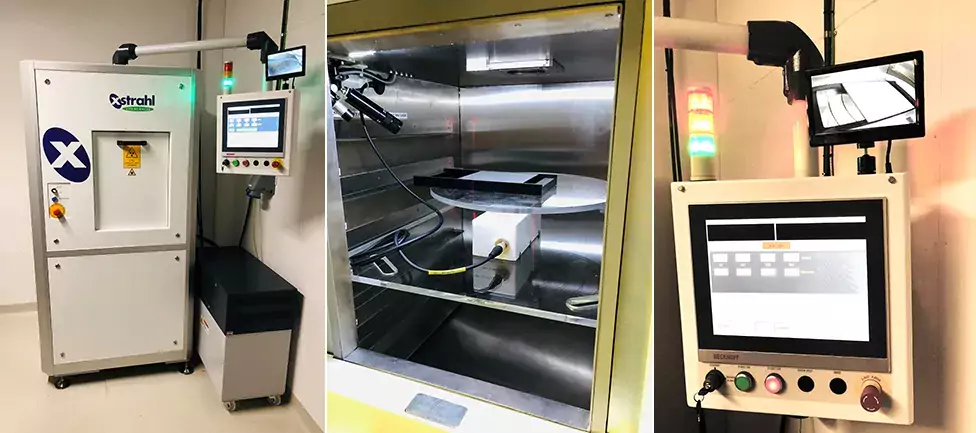 X-ray equipment, core facility X-ray, Campus Flemingsberg, ANA Futura. Photo: Lars Frelin