Researching ageing in people with haemophilia
Thanks to modern treatments, people with haemophilia live a normal life. But what will decades of medication mean for them as they reach old age? Jovan Antović researches blood clotting and haemophilia, especially in relation to elderly health.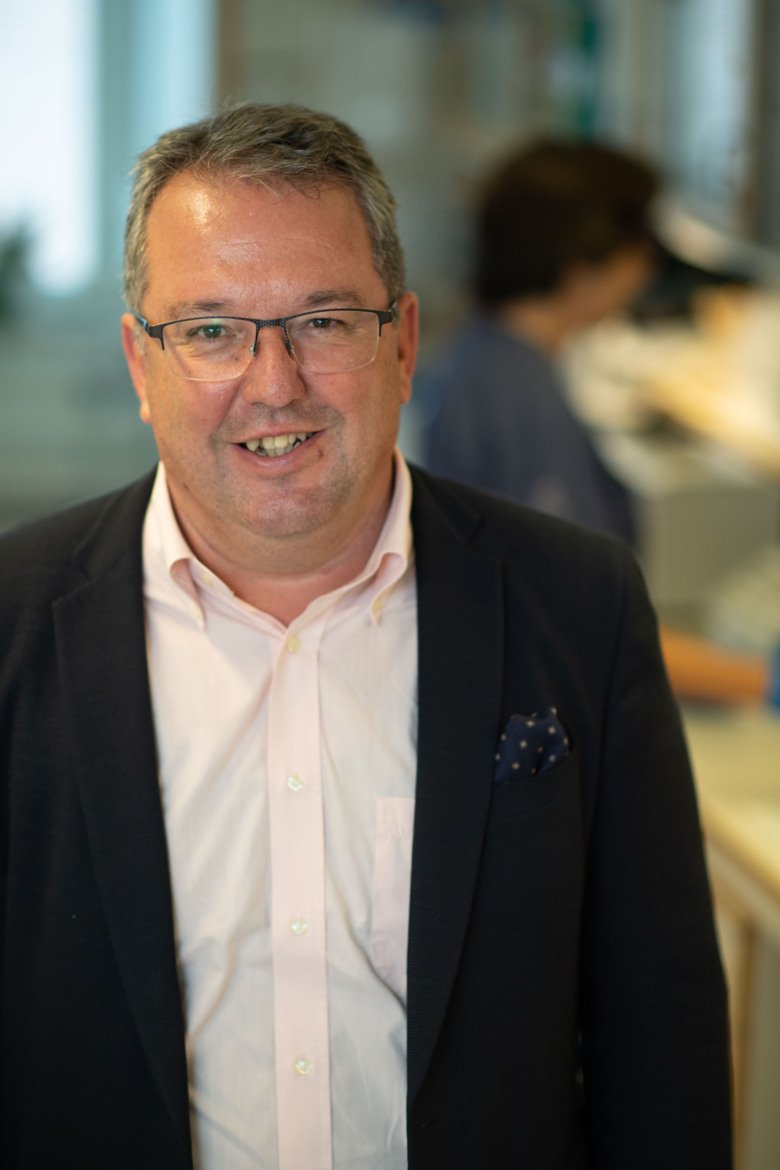 Jovan Antović is a professor at the Department of Molecular Medicine and Surgery. Photo: Ulf Sirborn.
What are you researching? 
"I'm researching the blood coagulation with a focus on haemophilia, a disorder in which coagulation is impaired and bleeding risk is increased. Most people with haemophilia in the world don't get properly treated and run the risk of early death or lifelong disability. In Sweden, which has world-class haemophilia care, more extensive prophylactic treatments were introduced almost 50 years ago. An important aspect of my research is examining how it affects the risk of other diseases when the patients grow older." 
Why is it important? 
"According to previous studies, haemophilia patients are less likely to develop cardiovascular disease, but these were patients who had not received today's more extensive treatment. When we restore the coagulability of the blood we increase these risks, and today we don't know what the best treatment is for elderly patients. To understand more of this, we're combining test-tube research with MR studies, advanced ECG and clinical comparisons between patients who have been given prophylactic treatment and patients who have only been treated when bleeding. 
One mechanism of particular interest to us is how microparticles released by different cells are involved in coagulation. Using advanced microscopy, my group has shown that these vesicles seem to bind to special branch-points in the formation of clot fibres. 
I also head up KARMITH, a new core-facility that offers microscopic imaging in the fields of thrombosis and haemostasis." 
What next? 
"Blood coagulation is implicated in much more than haemophilia and stroke, and is relevant, for example, to our understanding of cancer and inflammation. My research group is being expanded to cover more of this and I hope that we can continue on this path. I'd also really like to augment our experimental research with a new mouse model to interrogate the connection between atherosclerosis and haemophilia." 
Text: Anders Nilsson, in translation from Swedish
First published in the booklet 'From Cell to Society 2022'
About Jovan Antović  
Professor of Clinical Chemistry and Coagulation at the Department of Molecular Medicine and Surgery 
Jovan Antović was born in Niš in what is now Serbia in 1969. He graduated in medicine in 1993 from the University of Niš, and started working at the Clinical Centre of Niš, where he became a specialist in internal medicine and haematology in 1998. In 2000, after a brief spell at the Centre for Thrombosis and Hemostasis at the University of Chapel Hill, USA, he moved to Karolinska University Hospital and KI, where he earned his PhD in 2003.  
Antović became a specialist in clinical chemistry in 2011 and is currently senior consultant at the Karolinska University laboratory. He is a visiting professor at the University of Niš and the University of Kragujevac, Serbia. 
Jovan Antović was appointed Professor of Clinical Chemistry and Coagulation at Karolinska Institutet on 1 May 2022.